A Heart that Sings of God's Grace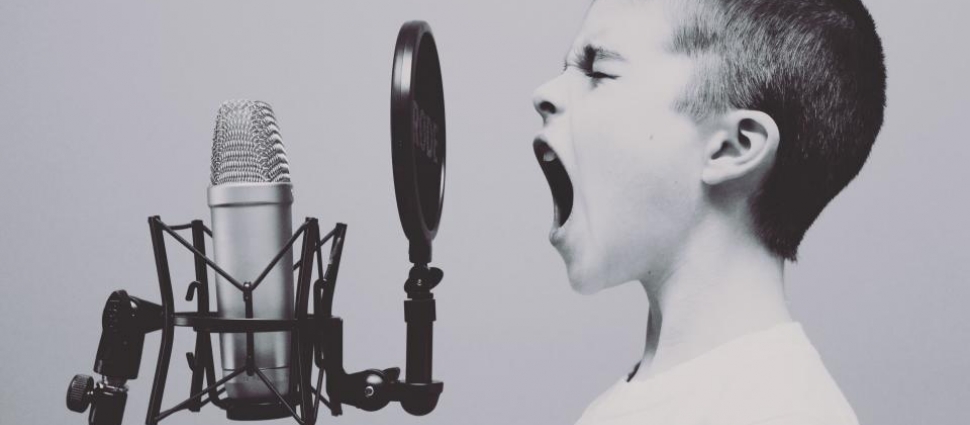 I recently returned from a speaking engagement in the desert, otherwise known as Tuscon, Arizona. While there I was captivated with the Lord's handiwork of cacti and mountains, the sunrise and sunset. Even more so, as I taught God's word, I was captivated with the Lord's faithfulness to His people and the greatness of our God. As I left to return home my heart was singing!
The hearts of believers should be singing hearts. When we are captivated by what Christ has done for us and saturated in biblical truth, we will, by God's grace, sing songs of thanksgiving and praise. If you've never experienced such singing, or if your singing has grown shallow or strained, the psalms is a good place to learn how to sing. Psalm 100, which celebrates the Lord is King, is one example of a psalm that teaches us the what, why, when and how of singing about God's grace. It gives us two primary reasons to sing. We sing because the Lord is God and the Lord is good.
The Lord is God
The psalmist gives us several ways to thank God for choosing us to be His people and for keeping us as His people. We are to sing, serve, show up, and study. To begin with, we are to sing, "Make a joyful noise to the LORD, all the earth!" (Ps. 100:1). Our King wants to hear our voices filled with joy for what He has done in the past, is doing in the present, and will do in the future. Strikingly, we don't just sing to Him; He also sings over us, "The LORD your God is in your midst…he will exult over you with loud singing" (Zeph. 3:17).
We are also to serve, "Serve the LORD with gladness" (Ps. 100:2). The King has graciously given us different gifts and abilities to bring glory to His name, and to edify and encourage His people. We are to gladly serve His kingdom.
In addition to singing and serving, we are to show up, "Come into his presence with singing" (Ps. 100:2). We are to join with the covenant community on the Lord's Day to sing praise to Him. Such singing should continue throughout the week as we work, praising His name until we corporately meet with His people again.
Finally, we are to study, "Know that the LORD, he is God! It is he who made us, and we are his; we are his people, and the sheep of his pasture" (Ps. 100:3). The way that we grow in knowing God is through the means of grace. We should study the Bible, engage in prayer, and participate in the sacraments.
The "sheep of his pasture" have a sure and steady guide to teach them to sing. We have Jesus, the Good Shepherd, who laid down His life for the sheep (John 10:11; Heb. 13:20). He is the superior singer who is not ashamed to call us family and lead us in praise, "I will tell of your name to my brothers; in the midst of the congregation I will sing your praise" (Heb. 2:12).
The Lord is Good
The Lord is not only God, He is also good. We are to praise Him for His goodness, especially His goodness in keeping His covenant. We are to approach Him, adore Him, and appreciate Him. We begin by approaching Him, "Enter his gates with thanksgiving, and his courts with praise!" (Ps. 100:4). We are to come into His presence, not just individually, but especially corporately, worshiping Him for who He is and all that He has done.
We are also to adore Him, "Give thanks to him; bless his name!" (Ps. 100:4). We are to acknowledge His good gifts and thank Him for them. We are to bless His name by recognizing all His wonderful attributes and resting in them daily.
Finally, we are to appreciate Him, "For the LORD is good; his steadfast love endures forever, and his faithfulness to all generations" (v. 5). We are to acknowledge His character and goodness and thank Him for it.
God displayed His ultimate goodness by sending His Son to save His people. His covenant promises are all fulfilled in Jesus Christ (2 Cor. 1:20). We have much to sing about to the next generations as we declare the faithfulness of the Lord.
Does your heart sing of God's grace? Let Psalm 100 revolutionize your worship by putting a new song in your heart that recognizes God's kindness and kingship. May it lead you to do all things in the name of Jesus, giving thanks to God the Father through Him (Col. 3:17). My heart was not just singing in the desert because of the creation, but more importantly because of the Creator whose handiwork is breathtaking, and who has condescended to His people to initiate a covenant and to keep steadfast love and faithfulness to all generations.
Sarah Ivill (ThM, Dallas Theological Seminary) is a Reformed author, wife, homeschooling mom, Bible study teacher, and conference speaker who lives in Matthews, North Carolina, and is a member of Christ Covenant Church (PCA). To learn more, please visit www.sarahivill.com.