All Things for Good Podcast
All Things for Good
James and Jonathan remove the dust from the cover of a classic book that's played a big role in their lives. All Things for Good, formerly known as A Divine Cordial by Thomas Watson was originally published in 1663, and it reads as a series of sermons or expositions of Romans 8:28. Throughout the book, Watson offers reflections on the two greatest difficulties he faced in pastoral ministry: To make the wicked sad and the godly joyful.
Listen as Jonathan and James discuss the biblical and doctrinal muscle strength All Things for Good offers for whatever trials one might be going through.
Register for the opportunity to win a free copy of All Things for Good. The books are a gift from our friends at Banner of Truth.
The Story of Scripture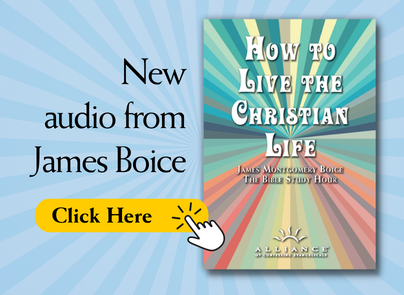 New audio from James Boice
Register for the Philadelphia Conference on Reformed Theology