Antonius Hambroeck's Sacrifice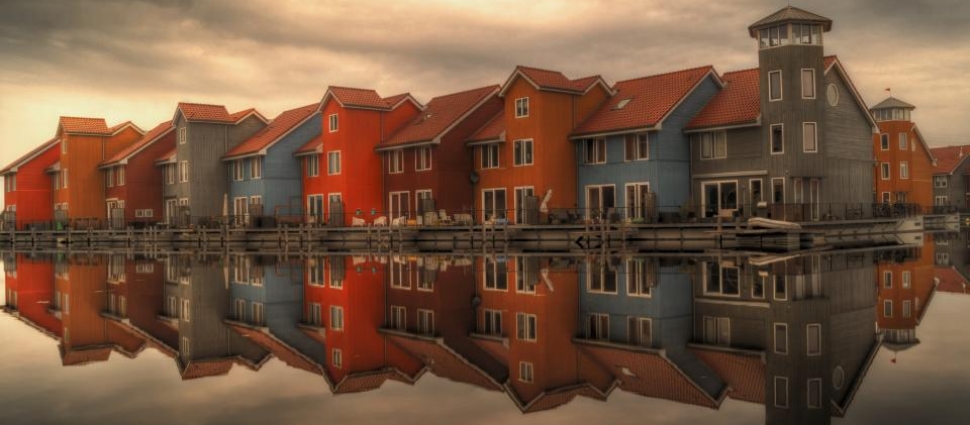 Antonius Hambroeck's Sacrifice
The moving story of Antonius Hambroeck is well-known in the Netherlands, where he is considered a national hero, and in Taiwan, where he was executed. It was popularized in the 1775 play Anthonius Hambroek, or the Siege of Formosa, by the Dutch author Joannes Nomsz. In the rest of the world, however, Hambroeck is virtually unknown.
Hambroeck's Life
Born in a well-off family in Rotterdam, in or shortly after 1606, Hambroeck studied at the University of Leiden with the goal of becoming a minister. There he met Anna Vincenten Moij. The two married on June 1, 1632, after his appointment as a pastor in the village of Schipluiden, near Delft. The couple had at least four children: three daughters and a son.
In late 1637 or early 1638, Maarten Harpertsz Tromp, Admiral in the Dutch Navy, asked Hambroeck to accompany him as a preacher during the Navy's ongoing battle against the Dunkirk privateers (commerce raiders in the service of the Spanish crown). Hambroeck accepted. The venture only took a few months, but it might have opened the door to his next call: a request to plant a church in Formosa (Taiwan).
He was not the first Dutch minister to land there. The foundation of the Dutch East India Company in 1602 had sparked in several Dutch ministers the desire to bring the gospel to those lands. Among the first to travel there were Georgius Candidius and Robertus Junius. In fact, Junius might have been instrumental in Hambroeck's call to Taiwan, since he knew him in Schipluiden.
Hambroeck settled in Mattau where, besides fulfilling his pastoral duties, he opened a school for boys and girls and a college for teachers. After learning the local language, he helped to translate the Gospels of Matthew and John. He also took on some administrative duties, particularly in negotiating with the local governor, Frederik Coyett, for the needs of the people.
Hambroeck's Decision
The problems escalated in 1660, when the Ming loyalist Zheng Chenggong, Prince of Yanping, better known as Koxinga, took over Mattau and imprisoned many, including Hambroeck and his family.
Koxinga then asked Hambroeck to ride his horse 22 miles to Fort Zeelandia and ask Coyett to surrender. If Coyett refused, Hambroeck would be executed. It's probably a good thing that Hambroeck was escorted by some of Koxinga's men because it must have been extremely difficult to keep his mind on the journey.
At the news, Coyett and the men on his council were almost ready to concede, but Hambroeck advised them not to. Koxinga's supplies were low, he said, and the supervising governor of Batavia (Indonesia) had promised to send reinforcements. Distrusting Koxinga's promises, Hambroeck thought the prince might kill all the Dutch even after their surrender. When the council agreed to follow his advice, he prepared to return and face his punishment.
Hambroeck had two married daughters at the fort, who begged their father to stay with them and save his life, but Hambroeck refused. He had given his word. Besides, he feared that Koxinga might take revenge on his disloyalty by executing his wife and children. Rijksmuseum in Amsterdam hosts a dramatic painting by J.W. Pieneman depicting the moving scene of the daughters pleading with their father.
The End of the Story
Unexpectedly, Hambroeck was not executed immediately. He was kept in captivity and beheaded on September 16, 1661 with the other prisoners of war, including four other Dutch ministers and Hambroeck's son. The mass execution might have been a consequence of a rebellion by the Dutch.
What happened to the women is less clear. It seems that some women and children were also beheaded. Nomsz's report that Koxinga took one of Hambroeck's daughter as his concubine and that the other women were divided among his officers, but these stories are not confirmed.
In the end, Koxinga won. After a nine-month siege, Coyett surrendered. Contrary to Hambroeck's predictions, the Dutch were allowed to depart Zeelandia peacefully. Hambroeck's married daughters moved to Colombo, Ceylon, and had several children.
In 1662, Koxinga succeeded in expelling all the Dutch from Taiwan, but died a year later. He is now a hero in the Republic of China and in Japan, where he was born.
Coyett was tried in Batavia for the loss of Formosa, was found guilty, and was banished to the Banda Islands. He was allowed to return to the Netherlands in 1674, under the condition that he never again set foot in the East Indies. He then wrote an account of the loss of Formosa from his point of view, blaming the authorities in Batavia for not heeding to repeated warnings before Koxinga's arrival and for not sending reinforcements later.
Heroic Missionaries
Hambroeck's predictions might have been wrong but he made what he believed to be the best decision under the circumstances. His story is described in the records faithfully kept by several Dutch in Formosa. They are considered historically trustworthy because the Dutch were not involved in local politics.
These records also shed light on the passion and dedication of the Dutch missionaries who faced countless challenges. Besides numerous local fights and the final invasion by Koxinga, the missionaries had to deal with hurricanes, locusts, and other natural disasters, repair damages, and comfort the people in their losses. Some missionaries died of tropical diseases.
Hambroeck's choice to faithfully commit to such a life at a time when Protestant missions were still rare might be less dramatic than his momentous decisions to encourage resistance against Koxinga and to face execution to protect his family, but it was not less heroic.