Arminius and the Reformed Tradition Podcast
Arminius and the Reformed Tradition
Was Jacob Arminius a Reformed theologian who held to the basic tenets of Reformed soteriology? Today's guest skillfully dissects his writings on predestination, union with Christ, justification, and more to effectively prove that Arminius' views on salvation differed significantly from confessional norms.
J.V. Fesko serves as professor of Systematic and Historical Theology at Reformed Theological Seminary and is an ordained OPC minister. Fesko is the author or editor of more than 20 helpful books on Reformed theology, justification, and other biblical topics. In conversation with Jonathan and James, the professor carefully describes Arminian positions that arguably break from Reformed traditions.
To possibly win a copy of Arminius and the Reformed Tradition: Grace and the Doctrine of Salvation, sign up here. Our copies are a gift from Reformation Heritage Books.
The Story of Scripture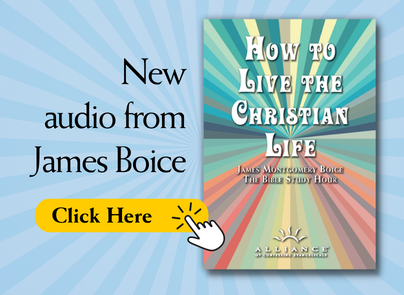 New audio from James Boice
Register for the Philadelphia Conference on Reformed Theology