Assurance and the Westminster Confession of Faith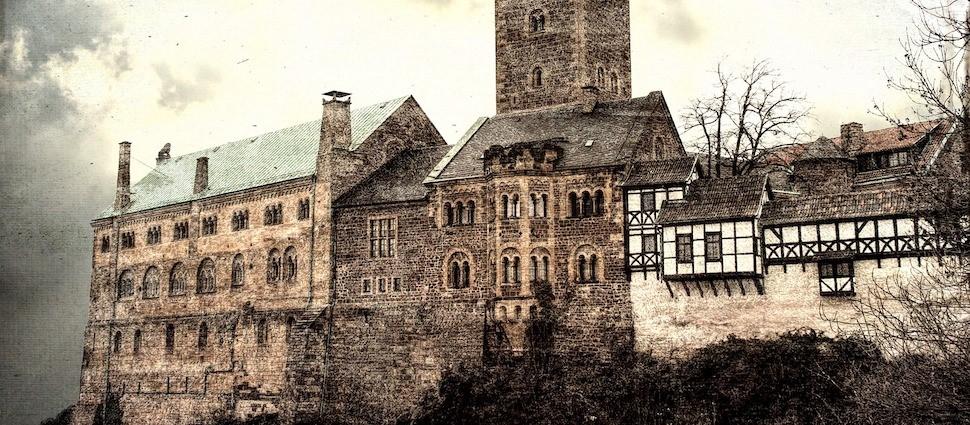 "The greatest of all Protestant heresies is assurance." Cardinal Robert Bellarmine (1542–1621)[1]
Can we know that we're saved? That question was at the heart of the Reformation. Rome taught that professing believers could never be certain of their salvation. For this reason, believers needed to be careful to perform all the duties and sacraments required to merit final justification. But even the most dedicated believers could not know for sure if they would be saved.
In contrast, the Reformers insisted that because salvation was accomplished by God's work alone believers could know for certain that they were saved. Christ's life, death, and resurrection secured the full salvation of all His people. Believers, instead of striving to add sufficient works to be saved, receive and rest upon Christ's finished work for their salvation. By the work of the Spirit, believers are united to Christ and receive all of His benefits. These benefits include the perseverance of believers until the day of redemption.
Assurance of salvation is one of the most precious fruits of the Reformation. As the Reformers taught, we don't have to wonder if we've done enough to be saved. We don't have to live in fear that God will reject us at the judgment day. Our salvation has been accomplished. God has begun a good work in us, and He will bring it to completion. (Phil. 1:6)
In the Westminster Confession of Faith, chapter 18, "Of Assurance of Grace and Salvation," addresses four particular questions about assurance: what is (and isn't) assurance, what is the purpose of assurance, how can we have assurance, and what do we do if our assurance is weakened?
First, what is assurance? According to the Westminster Confession of Faith, assurance is a true hope and a certainty of salvation for those who truly believe and love Jesus and who seek to live a life pleasing to Him.[2] This assurance is not the false hope of those who have not received and rested in Christ. It is not a guess or a wish. It is "an infallible assurance of faith founded upon the divine truth of the promises of salvation,"[3] the inward evidence, and the testimony of the Spirit. Because the Spirit is at work in us, we can know that we are saved and that God will keep us until the end.
What is the purpose of assurance? Besides knowing we're saved, what does assurance do for believers? The Confession lists three "fruits of assurance." These are having peace and love in the Spirit, love and thankfulness to God, and strength and cheerfulness in obedience.[4] The Roman Catholic Church, as evidenced by the quote above, rejected the doctrine of assurance, in part, because they believed such assurance would lead to lawless and licentious behavior. Someone who knows his salvation is secure would have no incentive to obey God, it was said.
The Reformers responded that, on the contrary, knowing that your salvation is secure, that you are at peace with God, lends "strength and cheerfulness" to obedience. As the Confession says, "so far is it from inclining men to looseness."[5] Believers obey God, not out of fear or desperation, but out of gratitude and because of the Spirit's continued work in their lives.
How can we have assurance? Is assurance a special blessing conferred only on the most pious believers? No, assurance is available to all believers through the work and enlightenment of the Spirit. It is built up, on the part of the believer, by diligent application of the ordinary means of grace: reading the Bible, praying, attending worship, partaking in the Lord's Supper. By doing so, believers strive to make their calling and election sure. (2 Peter 1:10)[6] The emphasis is not on doing good works so that we may be saved, but rather on pursuing the fruit and evidence of our salvation because we have been saved so that we may be assured.
The Westminster Divines wrote pastorally in the section on assurance. They acknowledged that while the assurance is infallible the experience of it is not the same for all believers at all times. Assurance can take a long time to have and, therefore, is not so essential to faith that a person must have it to be saved. Assurance can also be weakened or damaged by neglect, sin, temptation, and even by a sense of "God's withdrawing the light of His countenance."[7]
What are we to do if we if our assurance is shaken? Thankfully, our assurance does not equal our salvation. Our doubts and feelings do not determine the security of our salvation in Christ. The Confession reminds us that even in those times of doubt, God does not leave us without some small seed of hope. It also provides encouragement for how to strengthen a weakened assurance. A believer is encouraged to pursue "love of Christ," "sincerity of heart," and "conscience of duty," and to trust that through the work of the Spirit assurance will return. Until it does, these things will keep believers from despair.[8]
As believers who truly love Christ and who seek to serve Him, we can be assured of our salvation. The Spirit is our "earnest" or pledge and as such is the promise that we are sealed in Him. We cannot be lost. Our feelings may wax and wane, but the security we have in Christ is a firm foundation. We can love and obey God with the sure knowledge that nothing can separate us from Christ. We can look forward to Christ's return with great joy and without fear. We can have assurance.
My name from the palms of His hands  Eternity will not erase;
Impressed on His heart it remains In marks of indelible grace.
Yes, I to the end shall endure, As sure as the earnest is given
More happy, but not more secure, The glorified spirits in heaven.[9]
Rachel Miller is News Editor for the Aquila Report. She has a BA in History from Texas A&M University. She is a member of a PCA church in the Houston area and the homeschooling mother of three boys.
---
The Story of Scripture
2023 Annual Report
Register for the Philadelphia Conference on Reformed Theology