Augustine, Happiness, and a Birthday Cake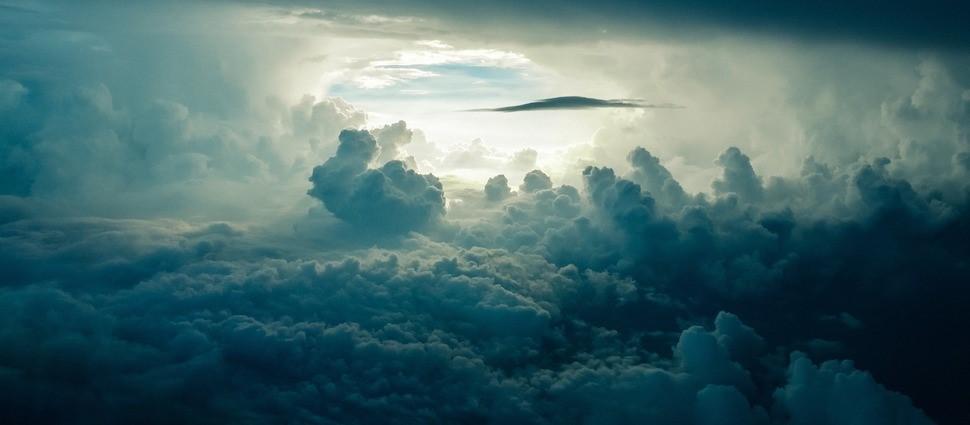 If Augustine of Hippo was with us today, he might spend his birthday as he did shortly after his conversion, when he lived in Cassiciago, 25 miles north of Milan, Italy.  "After a meal light enough as not to hinder mental work," he wrote, "I invited to the public baths all the people who lived with me (not just visitors for the day). It was a secluded place, fit for the occasion."[1]
            Who were these people? His mother Monica, his brother Navigius, his friend Alypius, his cousins Lastidianus and Rusticus, his disciples Trigetius and Licentius, and his son Aeodatus, who was still young but had "a mind which, if my love doesn't cause me to err, promises great things."[2] Verecundus, the man who had lent the happy brigade his country villa, might have been there.
            There was, of course, a cake – a healthy delight made with spelt flour, almonds, and honey. Augustine was concerned about his brother, who was supposed to avoid sweets because of liver problems, but Navigius was not about to miss the treat. "On the contrary, it will be good for me," he said, because the honey in the cake, coming from the Greek region of Imetto, was bitter-sweet and didn't cause constipation.
            Characteristically for Augustine, the cake prompted a three-day discussion. The subject was happiness - one of his favorite themes - a universal instinct which is meant to lead us to true happiness in God. The treatise De Beata Vita (On the Blessed Life) was the happy result. For Augustine, happiness is enjoying God forever.
Augustine's Life
It had taken Augustine a long time to arrive to that conclusion. Too long, he thought. "Late I have loved you, beauty so ancient and so new, late I have loved you," he wrote in his Confessions. His mother Monica would have agreed. She spent years praying for his conversion and crying so hard that a priest had to assure her, "A son of such tears cannot be lost."
            Unlike her husband, Monica was a believer and raised Augustine in the church. As he grew, however, Augustine had many questions the church didn't seem to answer. Fascinated by philosophy (particularly by Cicero), young Augustine felt unsatisfied with the Bible in the Latin translation of his time, which couldn't compare, stylistically speaking, to the fine writings of Roman speakers and philosophers. He finally joined the Manichees, a gnostic group who promised higher knowledge. In 383, he left for Rome where he had been invited to teach – literally ditching at the last minute his mother who was expecting to go with him.
            Eventually, his mother followed him to Italy. Proud of the progress he had made in his career, she convinced him to put an end to his union with a concubine (which was legitimate in Ancient Rome) in order to marry a woman of higher status. As it turned out, the "better" marriage never happened because a series of events began to trouble Augustine's conscience and eventually led him to seek the help of the local pastor, Bishop Ambrose. He was baptized in 387, at 33 years of age. After that, his friend Alypius persuaded him to forsake any thought of marriage in order to devote all his time to the Lord.
            Augustine would have been glad to continue the same life of reading, prayer, discussion, and peaceful enjoyment of God he experienced at Cassiciago, but God had something different in store. After being appointed first priest and then bishop of Hippo, in today's Algeria, he began an intensely busy time of writing and debating in defense of Christian orthodoxy. He was able to put to use what he had learned in his studies and career as rhetorician by holding numerous discussions, most famously with Manichees, Donatists (who wished to rise above church failures by separating themselves as a new and purer people of God) and Pelagians (who taught that mankind has in itself the ability to obey God's law).
            This last debate, with Augustine's explanation of our inherent inability to obey, love, and even believe in God apart from the miraculous work of his grace, has greatly inspired Reformers such as Martin Luther and John Calvin.
Happiness in Augustine's Main Writings
            Augustine's Confessions have been considered the first Western autobiography ever written. In reality, it is much more than that. It's a long and riveting prayer to God, which surprises and involves the reader through its honesty and ability to convey intimate thoughts and emotions. The last three of the twelve books leave the realm of biography altogether and propel us into absorbing reflections on the nature of memory and time and on the meaning of the six days of Creation. They represent a taste of the vastness of Augustine's thought, which has prompted historian Richard W. Southern to compare him to a tempestuous and variegated ocean.[3]
            From start to finish, the Confessions are also a celebration of God's goodness and a reminder of life's purpose. The theme of happiness returns in the very first paragraph, as our natural search for it is only fulfilled in God ("You move us to delight in praising You; for You have formed us for Yourself, and our hearts are restless till they find rest in You"). It then continues through the whole book as an account of Augustine's personal quest, and is implicit in the end, with a reminder of the blessedness of "the peace of rest, the peace of the Sabbath, which has no evening."[4]
            The same theme is expressed in Augustine's last major book, the City of God, which has been considered his masterpiece. Writing in response to the general feelings of shock and dismay after the Visigoths' sack of Rome in 410 AD (Rome, after all, was called "the Eternal City"), Augustine explains that there are two cities, "formed by two loves: the earthly [City of Man] by the love of self, even to the contempt of God; the heavenly [City of God] by the love of God, even to the contempt of self."[5] These two cities should not be confused.
            Once again, the book ends with a reminder of the eternal Sabbath and of the final, never-ending, and complete achievement of the happiness we are all seeking: "How great shall be that felicity, which shall be tainted with no evil, which shall lack no good, and which shall afford leisure for the praises of God, who shall be all in all!"[6]
            Today, 1663 years after this church father's birth, all those who look forward to the same ultimate blessedness can say with confidence, "A truly happy birthday, Augustine of Hippo!"
---
The Story of Scripture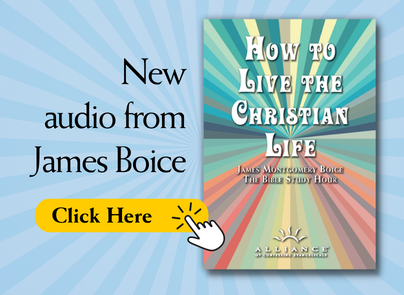 New audio from James Boice
Register for the Philadelphia Conference on Reformed Theology