Be Committed to Expository Preaching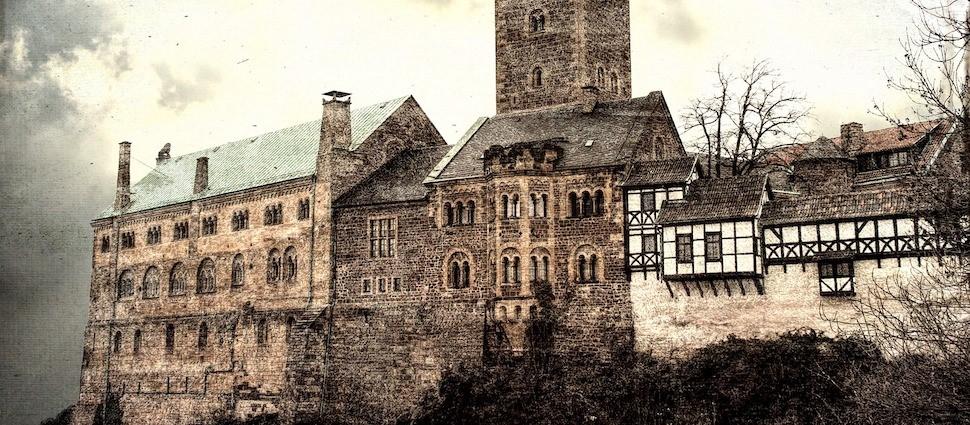 The Word of God is living and active, sharper than a two-edged sword (Heb. 4:12). God uses His Word to transform lives and convict people through the power of the Holy Spirit. In an age where people are clamoring to experience the divine in a multitude of spiritualities we need to press home that God is heard only in His Word. God has neither left us in darkness nor clamoring in the circumspection of our own inner selves. He has spoken mightily. He spoke in His Son in the fullness of time (Heb. 1:1-2) and He has spoken in His written Word.
When I was dating the woman who is now my wife we would write hand written letters back and forth to each other. Sometimes the letters were several pages in length; sometimes just a front and back of a page. They were always longer than today's text message, in fact, we didn't have text messaging. We got to know each other in letters that shared thoughts and feelings and developed context to each sentence. What will give you a better understanding of the person you love, a series of brief snippet text messages or a letter that contains a complete thought or series of thoughts?
When it comes to preaching we need to hear God's Word exposited. It must be simply and plainly laid forth before the listener. We do not need a quick blast of a few brief verses pulled away from their original context to make a few ancillary points that we determined ahead of time. It does little good to be firmly committed to the inerrancy of Scripture in our doctrinal statements if we are not committed to a regular and systematic exposition of Scripture from the pulpits. We need to open sections of Scripture and guide the listener through what God says rather than treating Scripture like a blast of text messages that we organized for a particular message series.
Expository preaching assures us God's living Word is being heard. It should give us pause in 1 Corinthians 1:17 that Paul actually warns against emptying the cross of Christ of power by our erroneous methods. Preaching is only powerful so long as the preacher is actually proclaiming the Word of God. God has called the preacher to feed His sheep not woo them with human eloquence, showmanship, and entrepreneurial creativity.
Expository preaching assures us we are proclaiming the truth. There is an old saying "every heretic has his verse." A person taking Scripture out of context or isolating one verse away from the rest of Scripture can twist God's Word to say whatever he wants. Expository preaching adds a safeguard to what we are proclaiming by publicly demonstrating how we arrived at a particular conclusion we are making in our preaching.  
Expository preaching models good Bible study methods. We don't want our people to handle the Word of God like a series of tweets that can randomly pulled out or reorganized as one sees fit. In the same way, good and proper preaching will not handle the Bible with this sporadic methodology. Systematic exposition of Scripture will not lose site of the big picture of the Bible as individual verses fit within larger sections and sections fits within books.
Expository preaching offers a steady healthy diet. My mentor used to say that he may not remember what he ate several days prior but he was nourished by it. The nourishing power of the sermon is not whether a person can remember all the main points or the wonderful illustration you gave them. The main benefit of expository preaching is cumulative. Over time, I am fed a healthy diet of the Word of God.  Reversely, one really good meal won't instantly undo a life of junk food but thirty to forty years of health eating reaps dividends. The same is true of our spiritual life; the dividends from expository preaching should be measured in terms of decades.
If you are a pastor, let me just encourage you in your labors. The Word of God is living and active. Continue to be committed to the systematic exposition of Scripture. Do not neglect to apply it to your flock; your sermon is not a seminary lecture. But do not be discouraged if this week's sermon didn't hit a home run. If you laid out what God's Word said and you proclaimed it before your people, you can rest knowing that the Holy Spirit does the work. Rest, regroup and step up to bat next week with a renewed commitment.
If you are congregant who sits under the ministry of the Word: pray for your pastor. Prepare your heart for the Word of God before you come. Don't sit in the pew (or your chair) each week and be the person who unduly pressures the pastor to hit a home run for you. Instead, rejoice when he opens up Scripture and makes Scripture clear. Look for good fundamentals not hype.  Know that if your pastor is preaching the Word of God, God wants you to hear what is being said. The measure is not whether you feel like there was something for you but instead realize there is something for you because it is God's Word. Encourage your pastor in his effort and his faithfulness. Say thank you.
Every generation is going to have to wrestle with being committed to the Word of God. Every generation will have people who want their ears tickled and who are naysayers of expository preaching. And every generation needs pastor and churches that are committed to ministering God's Word in faithful and careful exposition of Scripture.
---
Tim Bertolet is a graduate of Lancaster Bible College and Westminster Theological Seminary. He is an ordained pastor in the Bible Fellowship Church, currently serving as Interim Pastor of Faith Bible Fellowship Church in York, Pa. He is a husband and father of four daughters. You can follow him on Twitter @tim_bertolet.