Beware of Vain Philosophy, But Do Seek and Love True Wisdom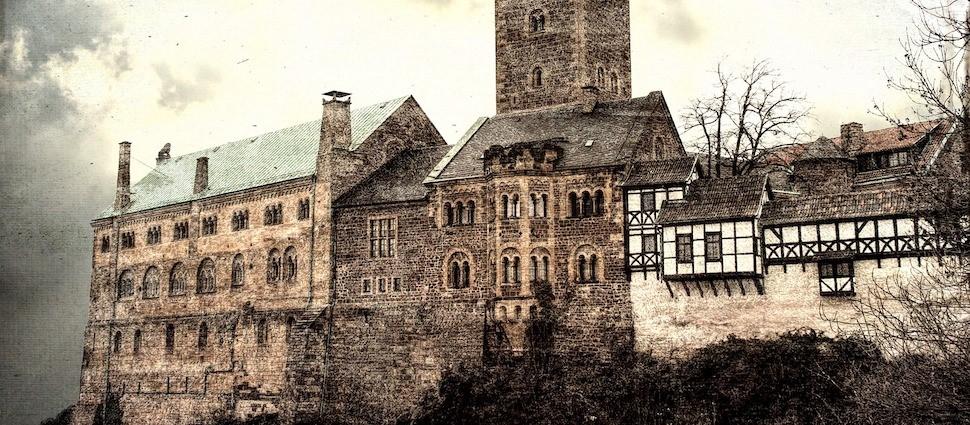 In Colossians 2:8, Paul warns Christians to, Beware lest any man spoil you through philosophy and vain deceit, after the tradition of men, after the rudiments of the world, and not after Christ.
Does this command preclude philosophizing?  That is, does God forbid "the love of wisdom"?  Hardly!  The Proverbs are replete with calls to "get wisdom" and to "get understanding" as "the principle thing" (Proverb 4:5-7); but they tell us acquiring such begins with Christian theology, the fear of the LORD (Proverbs 1:7; 9:10), for He is the source of life and thus its explanation.  In particular, God incarnate became wisdom personified to instruct on eternal life.[1]
Paul cautions Christians not to foolishly store up empty worldly notions in place of conforming our minds and thoughts to Christ's.  The world asks questions ad infinitum in fruitless skepticism due to an opposing aprioristic commitment that leaves human hearts empty of real answers: so says the preacher in Ecclesiastes 1:13-15.  Thus, Paul warns elsewhere to … keep that which is committed to thy trust, avoiding profane and vain babblings, and oppositions of science falsely so called: (1 Timothy 6:20).
May we never participate in the marketplace of ideas?  We must!  Paul sought discussions with Greek philosophers to expose their ignorant, idolatrous, superstitious philosophy and replace it with Christianity's resurrecting truth, even quoting their own poets to lead them from Mars Hill to Mount Zion (Acts 17:16-32).  But observe how engaging with worldly philosophy should serve only to employ the apologetic tool of reductio ad absurdum.
Studying philosophy offers points of evangelical contact and correction.  But it also aids Christians to further their resolve in God's Revelation and its infallibly consistent, cohesive consent of all its parts.
In his introduction to philosophy, A Christian View of Men and Things, Gordon H. Clark writes:
… It would be foolish to disregard [various philosophers'] work, for even if and when they are mistaken, their views are instructive. It is just as necessary, and sometimes it is even more important, to see the unsatisfactory conclusion of a plausible suggestion, than it is to be given an absolutely true hint without a knowledge of its implications.[2]
Clark was a masterful scholar of history's philosophies – but his aim was to demonstrate they had nothing to offer, incapable of connecting "the one and the many" and all of life's dots.  So the preacher implores this philosophical method in Ecclesiastes 7:25.  For truly, only "Christianity is a comprehensive view of all things: It takes the world, both material and spiritual, to be an ordered system."[3]   Remember Clark's title of his introduction to philosophy is, A Christian View of Men and Things.  Philosophy studies the meaning of life through its macro and micro contexts; but if it will truly explain and give life, its inquiring lens must be the Bible's Christian worldview.
All people are asking, "Why am I here?" and "What is life's purpose?"  Indeed, "A system of philosophy purports to answer certain questions.  To understand the answers, it is essential to know the questions."[4]  Let us remember our Westminster Catechisms ask life's best questions through Scripture to show us where life's true answers only are found with the foundational starting point of "man's chief end".  After all, philosophy is not only "the integration of all fields of study", but also, "philosophizing is an act of worship."[5]
Beware of the deceitfulness of antichristian self-worship based upon men's vain traditions and its worldly rudiments.  But wisely let it increase your confidence that, "Christianity has a systematic monopoly on truth", and that, "Without the Bible, all would be darkness and danger."[6]
Christian, interact with worldly philosophies for the sake of Casting down imaginations, and every high thing that exalteth itself against the knowledge of God, and bringing into captivity every thought to the obedience of Christ (2 Corinthians 10:5).  Study to show thyself approved to show the world that the way, the truth, and the life is alone found in Jesus Christ, In whom are hid all the treasures of wisdom and knowledge (Colossians 2:30). 
---
---

Grant Van Leuven has been feeding the flock at the Puritan Evangelical Church of America in San Diego, CA, since 2010.  He is the adoring husband of Jennifer Van Leuven and a proud father of their four covenant children: Rachel, Olivia, Abraham, and Isaac.  He earned his M.Div. at the Reformed Presbyterian Theological Seminary in Pittsburgh, PA.