Braving Hard Passages and Godliness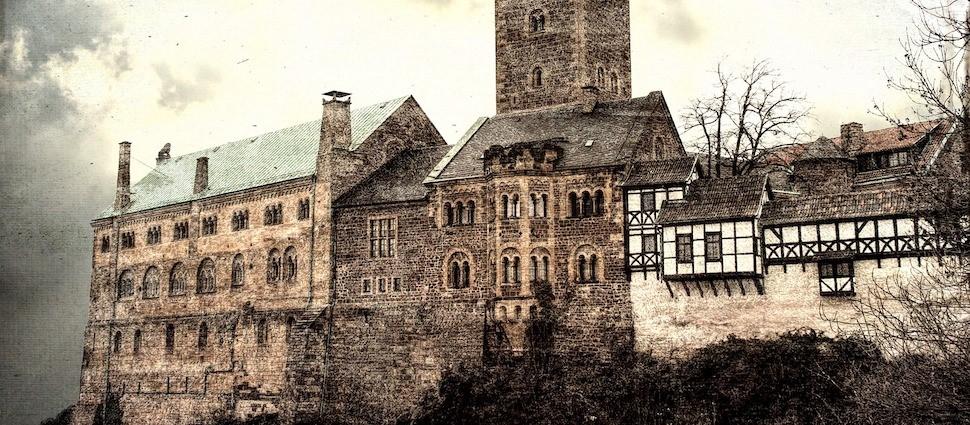 To rightly read and understand Scripture takes a fair share of mental energy. One should not and can not check his mind at the door while engaging with God's revealed word. And thankfully there has been a resurgence within evangelicalism for thinking deeply about God's word. This is essential and is in a large part what Place For Truth seeks to develop. But it strikes me as significant that when the Apostle Peter discusses how to read and understand Scripture, especially those passages which are harder to understand, his emphasis falls more on the persons life and walk, rather than on his mental capacity.
At the end of Peter's second epistle, he comments briefly on the apostle Paul's letters, writing that "there are some things in them that are hard to understand, which the ignorant and unstable twist to their own destruction, as they do the other Scriptures" (2 Peter 3:16). Peter admits that there are hard passages within the canon of God's word. But notice how he labels those who misread and misapply these hard passages. Peter calls them ignorant and unstable.
To be ignorant is to not know, to not understand. Not only do the ignorant not know what's being said, more than likely they don't know how to understand what's being said. And so, in ignorance, they twist the hard passage, distorting its meaning into something else entirely.
The emphasis though is not so much that the passage is hard to understand. No, for Peter, it's that in ungodliness some people ignorantly get the passage wrong. We know that all Scripture is understandable. Paul tells us that "all Scripture is breathed out by God and profitable for teaching, for reproof, for correction, and for training in righteousness, that the man of God may be competent and equipped for every good work" (2 Timothy 3:16). And this has to include those hard to understand passages, for they too are God-breathed Scripture!
But notice even here, that Paul connects an ability to teach Scripture with godliness! Teaching implies understanding because it's only those who understand that can teach. And yet Paul makes the point that Scripture's usefulness is only useful to those who are godly. Inherent within this connection is the idea of submission to God's word; that a right understanding of God's word presupposes standing under God's word. Conversely then, we can say that a failure to rightly understand God's word often implies a man seeking to stand over God's word. If we connect this with Peter's earlier statement, ignorance is not so much an aspect of intelligence, but rather an aspect of the heart.
Is this not what we see when Satan blinded all of humanity to God's word? His temptation to Adam and Eve was to have them stand over and against God's word, tempting them to know good and evil according to their own judgments, rather than submitting to God's word. And in that fateful posture, what was the result? Paul tells us clearly: "If our gospel is veiled, it is veiled only to those who are perishing. In their case the god of this world has blinded the minds of unbelievers, to keep them from seeing the light of the gospel of the glory of Christ" (2 Corinthians 4:3-4). Here our connection makes itself known again - a failure to understand God's word is often due to our failure to stand under God's word.
This seems to be what Solomon so rightly emphasized in his Proverbs, that true wisdom only really came from submitting to God's words. "The fear of the Lord is the beginning of knowledge" (Proverbs 1:7). Indeed, Solomon's own wisdom came from asking the Lord to give him a listening heart (1 Kings 3:9)! Help me listen rightly to what you've revealed, Lord; give me an understanding mind. And in his godly submission, he found understanding, he found wisdom. Or as Augustine provocatively put it, "I believe in order to understand."
And so we're reminded that the act of reading and understanding God's word is not some abstracted, neutral act. We don't come to God's words with just our minds, though certainly we can't read without them. No, we come with hearts already submitting to what God has clearly commanded, and ready to submit to what God is saying in the hard passage before us. And it's there, in that posture of submission, that by God's grace we begin to understand.
This is exactly why Peter encourages his readers on either side of this passage to pursue godliness. In verse 14 he calls Christians to "be diligent to be found by him without spot or blemish." And then in verse 17 he repeats the same idea, to "take care that you are not carried away with the error of lawless people and lose your own stability." It seems that for Peter godliness is a prerequisite for right understanding.
How seriously then ought we to consider the place of Christian obedience when it comes to understanding the Bible. In a fascinating display of mockery, the prophet Isaiah derided the nation of Israel for their idolatry, worshipping blind and deaf statues carved out of wood. But then he says that their very sin - the ungodliness of their idolatry - has actually made them blind and deaf as well! Their inability to understand God's revelation was due to their ungodliness. Of course, God used this to further their judgment, giving them up to their own ungodly desires. But God was clear - He looks to the humble and contrite in spirit and to those who tremble at His word (Isaiah 66:2).
Paul, when writing to Timothy, warns him to watch out for false teachers, men who "have wandered away into vain discussion, desiring to be teachers of the law, without understanding either what they are saying or the things about which they make confident assertions" (1 Timothy 1:6-7). And Paul is explicitly clear that their inability to understand stems from an impure heart and a seared conscience (1 Timothy 1:5; 4:1-3). Thus Paul actually warns Timothy to keep a good conscience himself, lest he cease to understand God's word and make a shipwreck of his faith (1 Timothy 1:18-20). Paul understands that Timothy's ability to read, understand, and teach God's word is grounded in his holy obedience to God. "Keep a close watch on yourself and on the teaching. Persist in this, for by so doing you will save both yourself and your hearers" (1 Timothy 4:16).
O Christian, lets ground our ability to deal with hard passages first in our submission to God and in living lives that are pleasing to Him. God gives grace to the humble but opposes the proud.
Stephen Unthank (MDiv, Capital Bible Seminary) serves at Greenbelt Baptist Church in Greenbelt, MD, just outside of Washington, DC.  He lives in Maryland with his wife, Maricel and their two children, Ambrose and Lilou.
The Story of Scripture
2023 Annual Report
Register for the Philadelphia Conference on Reformed Theology