Byang Kato and the Universal Nature of the Historical Gospel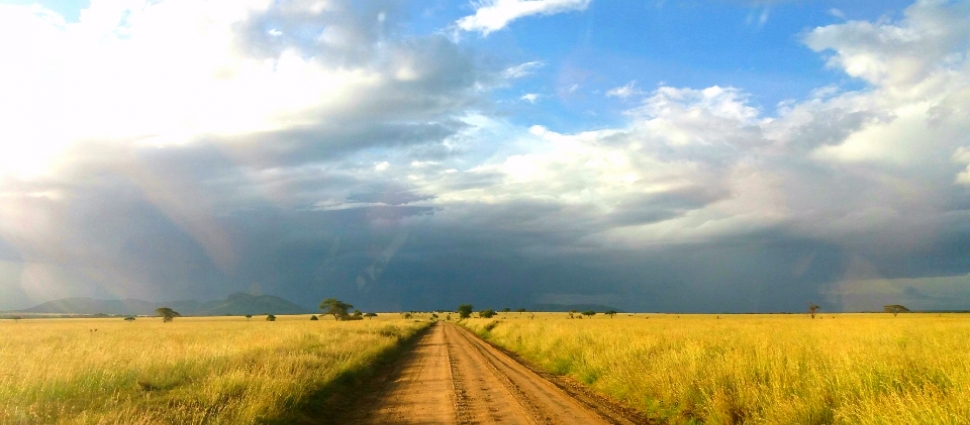 Byang Kato and the Universal Nature of the Historical Gospel
During the second half of the twentieth century, many African nations declared their independence from the European countries that had ruled them. In 1960 alone, the so-called "African year," seventeen African nations claimed this independence. Their churches also became more independent of European help.
Many African Christians recognized the value of what foreign missionaries had done. Besides preaching the gospel to people, they had built schools and churches, opened new routes, and trained Africans to take over their work. In fact, with their emphasis on translating the Bible in the local languages and creating grammar books so that these languages could be learned, some missionaries had actually strengthened African cultures and made a way for African independence.
At the same time, many foreign missionaries had imposed their way of dressing or acting on Africans, as if those practices were a part of being a Christian. As African nations declared their independence, they often promoted a rejection of western customs.
This rejection reached a dangerous extreme when, in an effort to promote their culture, some African theologians began to teach that African religions are similar enough to Christianity that some Africans could be saved without the Bible and without Christ, just by following their traditions and living a good life. Even when they are not outspoken, beliefs such as this linger in people's minds, and traditional beliefs are often mixed with biblical teachings in what the British theologian John Stott described as a "fruit cocktail of religions."
The Nigerian theologian Byang Henry Kato issued a strong warning against this type of syncretism. He reminded Christians that to say that "Africa, as any other part of the globe, was groping in complete darkness without Christ … is no denial of God's general revelation through nature, conscience, history, and miracles. But it is an admission that 'he who has the Son has life' (1 John 5:12 RSV). If there was a time in Africa when there was a need of the clean-cut gospel, it is today."[1]
Kato's Life
Kato was born on June 23, 1936, in the small town of Kwoi, in Kaduna State, Nigeria. Being followers of the Jala traditional religion, his parents dedicated him to a local deity, Pop-ku, and trained him to follow their religion. When he was twelve years old, they allowed him to attend the local school, run by the Soudan Interior Mission (SIM). The same year, Kato converted to Christianity, was baptized, and received a Christian name, Henry.
When his father found out, he refused to pay the school's fees, but the school allowed Kato to continue by offering him a part-time job that could cover his expenses. Kato worked hard both at this job and on his father's farm, while excelling in his studies.
At 17, he felt called to be a missionary, and enrolled in the Bible College, in Igbaja, in the state of Kwara, Nigeria – an institution run by the Evangelical Church West Africa (ECWA). It was there that he met graduating in 1957. During his last year of Bible College, he married Jummai Rahila Gandu, who was also passionate about Scriptures. They loved each other deeply and brought up their daughter and two sons to share the same love for God and the Bible.
After gaining some experience as teacher, preacher, and counselor, Kato went on to earn a Bachelor of Divinity Degree at London Bible College and a Doctorate in Theology at Dallas Theological Seminary. In 1973, he was unanimously elected General Secretary of the Association of Evangelicals in Africa (AEA). He was the first African to hold this position.
While Kato is usually remembered as a theologian and polemicist, he was also a passionate preacher. There are, for example, testimonies of the fruit of his preaching in London and of the zeal shown by both Byang and Jummai in the Good News Club they started for the local children in Dallas.
Kato died by drowning on December 19, 1975, at 39 years of age, while he was vacationing with his family in Mombasa, Kenya. His last devotional family reading was about Jesus's feeding of five thousand in Luke 7:1-17 – emblematic of his passion for the spiritual feeding of multitudes. His friend and co-worker Gottfried Osei-Mensah aptly commented, "I know of no other young man in Africa today who was as clear a thinker, biblically and theologically, as Byang Kato, at the same time, had the heart of an evangelist."[2]
His death affected Christians all over the world. Many shared the emotional response of Francis Schaeffer: "I literally wept. I do not cry easily, but the loss for Africa and the Lord's work seemed so great."[3]
Kato's doctoral thesis, Theological Pitfalls in Africa, was published after his death and became a critical work in African theology.
Controversy
If Kato gained an extensive theological education, so did the liberal theologians who promoted the syncretism and universalism he so fiercely opposed, including Bolan Idowu in West Africa and John Mbiti in East Africa – two major exponents of the so-called "African theology."
Kato was as passionate as his critics about the development of a theology that would include African concerns, but this theology had to be firmly founded on the Bible as the only inerrant source of truth. He criticized the African theology of his time for its "use of sources other than the Scriptures as in equal standing with the revealed Word of God, and a strong emphasis on things African for their own sake."[4]
Many liberal theologians, he said, "fail to see the unique nature of Biblical revelation. They hold the view of a unique Christ in an errant Bible."[5]
He believed the African church was not prepared for the stunning numerical growth it was experiencing, and didn't have enough training facilities for pastors. He referred to this lack as "theological anemia."[6]
At the same time, he recognized that African Christians had an enormous potential. "That Africans have a unique contribution to make to theological debates is undeniable," he wrote, "but theology as such must be left in its essence. The Bible must remain the basic source of Christian theology. Evangelical Christians know of only one theology — biblical theology — though it may be expressed in the context of each cultural milieu."[7]
He agreed that past missionaries had failed to engage with the local cultures, and that some aspects of those cultures – such as respect for elders – were compatible with Christianity, but he also believed in the radical uniqueness of the gospel, which is "not a part of any people's culture," nor could it ever be, because it's about "a historic person, Jesus the Christ."[8]
"It is revealed propositionally and must be declared accordingly," he said. "The Jews did not have it. The Germans, the Americans, the Africans, the Europeans needed to get it through a messenger."[9]
Contextualization and Missions
Kato believed in contextualization – conveying the gospel in the language of the people and allowing for cultural adaptations in what might be considered "things indifferent" – for example, what instruments are used in worship or what the preachers wear. Biblical concepts and expressions must be translated in ways that the local people can understand, "but theological meanings must not be sacrificed at the altar of comprehension."[10]
Paired with a faithful proclamation of the gospel, contextualization could enhance the effectiveness of the African church. To do so, Kato had the vision to create theological seminaries in Africa and establish some journals that would allow African theologians to discuss methods and ideas. This vision only materialized after his death.
Kato continues to be controversial. Misinterpreting his views, some Africans have considered him to be extremist or "rejectionist" of African culture. Others have more mildly relinquished his writings to a phenomenon of his times, as if African syncretism and universalism had become a matter of lesser concern.
In reality, Kato understood, as few other theologians have, both the pervasiveness of these theological fallacies and the potential growth of true Christianity in Africa – a theological maturity to match the numerical growth. He believed that Africans should "look beyond the borders of [their] country and further afield to the pagan strongholds of [their] continent, to the western world and its materialistic attractions." And truly, his message speaks to us Americans today as clearly as it did to Africans fifty years ago.
---
The Story of Scripture
2023 Annual Report
Register for the Philadelphia Conference on Reformed Theology