Caspar Olevianus and the Birthday Sermon That Split a Town in Half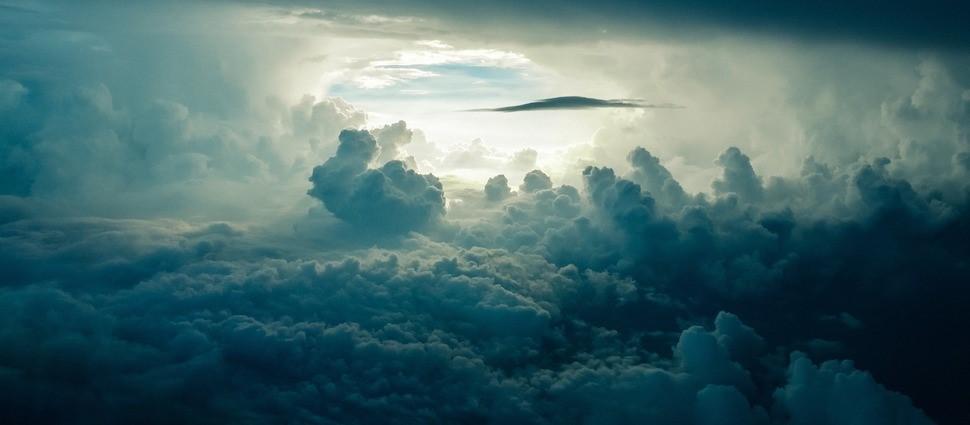 On his 23rd birthday, 10 August 1559, Caspar Olevianus had a chance to preach his first sermon in German in a lecture hall at Trier, Germany (his birthplace). He had been waiting long for this moment. His love for the gospel had bloomed in his college days, when he had first come into contact with the Protestant Reformation. His desire to communicate it to others turned into a vow after he nearly escaped death at the University of Bourges, France.
An Eager Vow
            That terrifying moment was still vivid in his mind. He was twenty at that time, when his 15-year old friend Herman Ludwig decided to cross the Auron River with some college buddies. It was a terrible idea, since everyone was drunk. Unable to dissuade his friend, Olevianus stayed on shore, warily watching as the boat pulled away. The vessel had barely arrived midstream when the tipsy company began to rock the boat, causing it to capsize.
            At that time, most people in continental Europe didn't know how to swim, so all the young men began to drown. Olevianus dove into the river to save Herman, but was not successful. In fact, he would have drowned too if one of Herman's servants, mistaking him for his master, hadn't come to his rescue. In the fright of the moment, Olevianus promised God to serve him as preacher to the Germans if his life could be spared.
            In 1557, a year after the accident, Olevianus fulfilled his father's ambition by graduating in law from the University of Bourges. He returned to Trier to work as a lawyer but his promise to God and his desire to learn more about the Reformed faith were too compelling. After only eight months in Trier, he left for Geneva where he met John Calvin, William Farel, and Theodore Beza. He also visited Zurich, where he met Peter Martyr Vermigli and Heinrich Bullinger. These visits solidified his decision to study theology and preach the gospel in his hometown. He remained in Geneva two years to complete his studies in theology.
            In the Holy Roman Empire, each ruler had the prerogative to determine what religion his subjects would follow. Being ruled by an Archbishop Elector, Trier was officially a Roman Catholic town, even if a Reformed movement was slowly growing among its population.
            On his arrival, Olevianus was given a position as teacher of philosophy and logic in a secondary school. As a textbook, he chose Melanchton's Dialectics, which gave him a chance to expose the students to Lutheran thinking. On August 9, he posted a public notice announcing he would start conducting public worship services in German in the city's lecture hall. The first service was going to be on the following day – a day devoted to Trier's patron saint.
Bailed Out of Prison
Olevianus preached with all the enthusiasm of a new convert, sharply denouncing the Roman mass, the worship of saints, and other expressions of what he considered pure idolatry, and boldly proclaiming the Reformed doctrine of justification by faith alone.
            Needless to say, the Roman Catholic authorities were outraged. Since the Archbishop Elector was away for a meeting, they took it into their hands to forbid Olevianus from ever preaching in the lecture hall. The city council and the general population, on the other hand, were split in the middle in their assessment of his teachings.
                Since the prohibition didn't include other places of worship, Olevianus continued to preach until the Archbishop Elector returned home. Appalled by what appeared to be a divided city, the Elector forbade Olevianus from preaching entirely. Finally, due to resistance from the city council, he resorted to force and placed Olevianus and some of his main supporters in prison.  
            Immediately, several Protestant leaders rose in Olevianus's defense, especially Frederick III, who had just become Elector of the Palatinate. Frederick was the father of Herman Ludwig and gratefully remembered how Olevianus had tried to save his son.
            After Olevianus and his friends were released in exchange for a substantial fine, Frederick invited the preacher to Heidelberg, to help him in his efforts of unifying the city under a common Reformed doctrine. There, Olevianus matriculated in the University of Heidelberg. A year later, he was made Professor of Dogmatics and soon after Doctor of Theology.
            In reality, Olevianus was not looking for a teaching career. Still burdened by his desire to preach to the Germans, he accepted an offer to serve as pastor of Heidelberg's St. Peter Church, where he wrote a small catechism and organized church leadership and discipline according to the model he had seen in Geneva – a model Frederick embraced enthusiastically.
            Around this time, Olevianus married a widow from the French city of Metz: Philippina, whom he described as "pious." Together, they had at least two sons, Paul and Ludwig, and a daughter, Elizabeth.
            It was around that time that Olevianus contributed to the composition of the Heidelberg Catechism, a document that played a central role in the efforts of unifying the Palatinate under a common religion. His role in the writing of this document is not clear. Some believe he wrote only some portions, others think that his previous writings formed the basis of the catechism, and were then rephrased and organized by Zacharias Ursinus. Many assume that Olevianus, given his experience, is largely responsible for the document's pastoral tone.
A Productive Exile
            Olevianus's efforts were frustrated once again in 1576, when Frederick III died and his son Ludwig came to power. Being Lutheran, Ludwig didn't approve of Reformed teachings, especially about the Lord's Supper. Since Olevianus was one of the main teachers of Reformed theology, Ludwig dismissed him from office, placing him initially under house arrest, and eventually expelling him from the city. Olevianus then moved to Berleburg, in the Wittenstein, where the local ruler employed him as tutor for his sons.
            In 1584, he moved to Herborn, where he was invited to become court chaplain for Count John VI of Nassau and chief preacher in the city's church. There, he assisted in the founding of a Reformed training school for preachers, the Herborn Academy, and helped to plant and organize other churches with a Reformed, Presbyterian structure.
            He also published several books, including a compendium of Calvin's institutes, several Latin commentaries on Pauline epistles, and his major work on the biblical covenants, De substantia foederis. In his massive, 700-pages Latin commentary on Paul's epistle to the Romans he described the sum of the epistle as the distinction between Law and Gospel.
Death and Legacy
            By 1587, his health had already begun to decline. He died on March 15 of that year, at age fifty. In a letter to his oldest son Paul, who could not be with him due to ill health, he committed the care of Philippina and of their younger son Ludwig, who was still unmarried.
            The Heidelberg Catechism is still considered, together with the Westminster Catechism, one of the best summaries of Christian religion (2013 was its 450th anniversary). But Olevianus also made a tremendous theological contribution in the area of covenant theology. Some describe him as its founder or pioneer because, while was not the first one to expound it, he was the first one to arrange it in a clear and well-defined structure. In fact, he continued to develop it and refine it throughout his life, leaving a lucid foundation for further studies on this most comforting and enlightening aspect of our Christian theology.
The Story of Scripture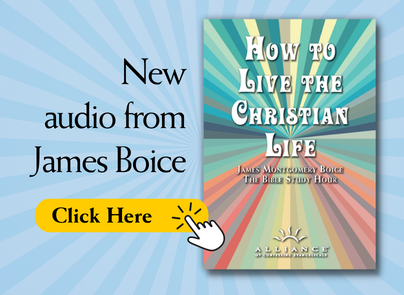 New audio from James Boice
Register for the Philadelphia Conference on Reformed Theology