Classic Theism: Worshiping the Immutable God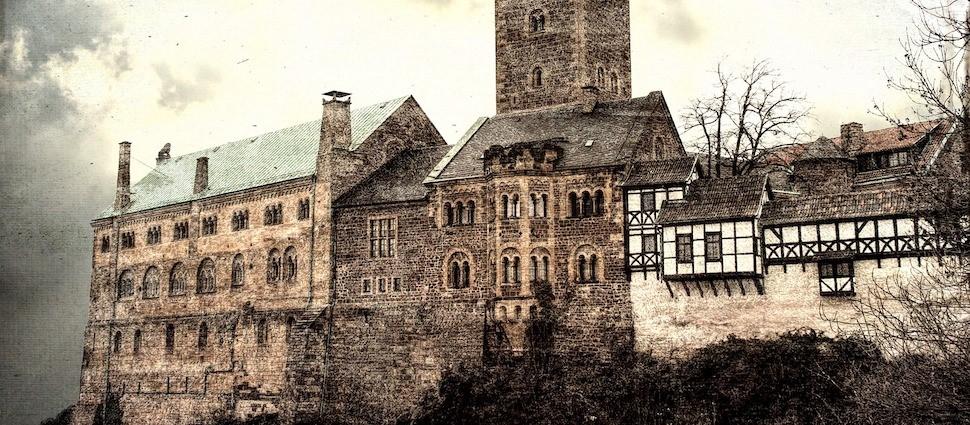 Beware the church that is always trying to make Christianity cool again; far more often than not, their hearts are preoccupied with what the world wants than what God wants. Of course it could be argued that Christianity has never been cool. That's fine. St. John's Revelation of Jesus Christ provides us with sufficient motivation to overcome the antagonism and persecution that comes with being the uncool kids of history. But many are tired of not being invited to the cool kids table and so the sufficiency of Scripture (which tells us how we're to live and operate as the church) has been superseded by the spirit of pragmatism (doing what works in getting people to church). We've exchanged the weight of God's word for being burdened over what the world thinks of us. "To the rest of you I say, I do not lay on you any other burden. Only hold fast what you have until I come" (Rev. 2:24-25).
            This is why the regulative principle sounds so weird to most evangelicals today. So many of us are pragmatic Americans at heart, no matter how much we think we put God first. But today's obsession with being relevant and being all things to all people isn't so much the fruit of pragmatism (though it is that too) but more so the outcome of forgetting God.  We've forgotten the Immutable, Impassable, God only wise and so we've become convinced that God is OK with our neat tricks and new styles of worship and evangelism. "God didn't say we couldn't use strange fire as we approach Him in worship, so..."
            The Second London Baptist Confession reminds us that "the acceptable way of worshiping the true God, is instituted by himself, and so limited by his own revealed will, that he may not be worshiped according to the imagination and devices of men, nor the suggestions of Satan, under any visible representations, or any other way not prescribed in the Holy Scriptures."
            Part of their defense for understanding worship this way comes from Deuteronomy 12:29-32. There God warns the Israelites not to worship Him with borrowed means from the surrounding nations. And what becomes clear is that God views the deformed worship of those nations as coming from a deformed understanding of God. The nations have invented their own gods who are mutable and impassioned and thus the people are always sacrificing to their gods in order to mollify them. And it never dawns on them that their so called gods seem to be as hungry and in need of attention as the very men who invented them. They are gods made in the image of man.
            Hence Paul, seeing that fallen men are still inventing fallen gods, could brilliantly preach that the world is still "in every way very religious. For as I passed along and observed the objects of your worship, I found also an altar with this inscription, 'To the unknown god.' What therefore you worship as unknown, this I proclaim to you.  The God who made the world and everything in it, being Lord of heaven and earth, does not live in temples made by man, nor is he served by human hands, as though he needed anything, since he himself gives to all mankind life and breath and everything" (Acts 17:22-25).
            Do you see what Paul is saying in his understanding of God and our worship of Him? Because he has created all things, and by his very Being sustains all things, he is in need of nothing. Nothing! Most strikingly, Paul says even the Temples we build and the service we bring by our own hands in worship to Him - He doesn't need it. He's not changed by it or affected in a new way by it. God is complete and fully satisfied in His own Being. In fact, all that we bring to Him, even our worship, is supplied by Him. "He himself gives to all mankind life and breath and everything."
            Carl Truman has rightly noted that "the church is not a response to the grace of God but an act of the grace of God... It is God's creature, not the invention of human beings... And if the church is God's creature, then the message she speaks, the rules she lives by, and the power she exerts are to be regulated by God and thus by God's  word."[1] And, we would want to add, that the worship she brings is not only regulated by God but even sustained and given the power to exist by God.
            In other words, when we come to church to worship on the Lord's Day we need to be reminded that we are not doing church but rather that God is doing a work in us. We bring nothing because we have nothing to bring. From start to finish God has been about the work of drawing "what is low and despised in the world, even things that are not, to bring to nothing things that are, so that no human being might boast in the presence of God" (1 Cor. 1:28-29).
            Here then is our worship: standing amazed that a thrice Holy God who is in no need of all created existence, much less our fallen and half-hearted singing, has been pleased to draw us to Himself. Oh might we do so in full wonder and joy, but always according to His authority and submitted to how he has told us to worship. Indeed, all of life and even all of worship is "from him and through him and to him." That's cool.
Stephen Unthank (MDiv, Capital Bible Seminary) serves at Greenbelt Baptist Church in Greenbelt, MD, just outside of Washington, DC.  He lives in Maryland with his wife, Maricel and their two children, Ambrose and Lilou.
[1] James Bannerman, The Church of Christ. Foreword by Carl Trueman, xiii. (Banner of Truth Trust, 2015)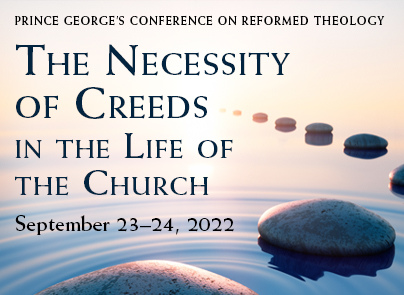 Craig Carter • J.V. Fesko