Cloud of Witnesses: Peter Martyr Vermigli (1499-1562) – the European Reformer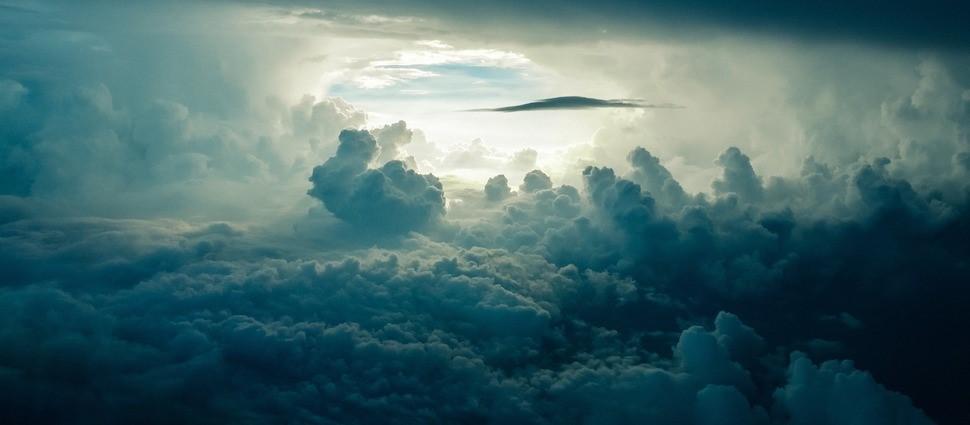 In the summer of 1542, Peter Martyr Vermigli reached the northern side of the Alps with mixed emotions: thankfulness, excitement, relief, but also homesickness, concern, and occasional doubts.
Born to Teach
            Born in Florence, Italy, in 1499, he had entered the Augustinian order at the young age of 15 with conviction and anticipation. From an even earlier age, he had dreamed of teaching God's word and focused his energies toward that goal, crushing his father's ambition of having a wealthy son.
            His theological turnabout happened in Naples, where he moved in 1537 after his ordination and some years of experience as preacher and prior. There, he met Juan de Valdés, a refugee from the Spanish inquisition, and his heterogeneous group of followers. They were known as spirituali and were committed to a deep study of Scriptures and a reformation of the church.
It was no secret that the church needed to be reformed. Many had already denounced its corruption and hunger for power. At that point in time, however, much criticism was focused on its theology. Some commonly taught doctrines, like the nature of justification or the transubstantiation of the elements in the mass, were often late and poorly discussed developments which had lost connection with the biblical texts. Ad fontes (to the sources), the prevalent rallying cry of the day, included theology, and northern reformers like Martin Luther, John Calvin, and Martin Bucer became models of this insistence on biblical accuracy and ecclesiastical purity.
True to this motto, Vermigli applied himself to the careful study of Scriptures in the original languages – a knowledge not required for Roman Catholic preachers – and of the writings of the church fathers. He also devoted himself to teaching, which was his passion and vision. He had experienced first-hand the poverty of many sermons under preachers who were either theologically unprepared or motivated by money and fame. As soon as he had the opportunity, as prior of the church in Lucca, he founded an unprecedented school of biblical studies, hiring competent teachers of Greek, Hebrew, Latin, and theology to lead separate courses for older children, young people, and adults.
His sermons were theologically rich and gospel-oriented, even if he had to carefully weigh his words – in Naples, he had been temporarily banned from preaching for stating that 1 Corinthians 3:9–17 cannot be taken as proof text for the existence of purgatory, as the church had been doing for some time.
The Escape
            Pope Paul III, however, was not sitting idle in this rapidly changing climate. In 1542, after a failed attempt to conciliate Roman Catholics and Protestants at the Diet of Regensburg, he agreed on renewing the earlier practice of the Roman Inquisition under the oversight of the zealous Cardinal Giampietro Carafa. Anything that suggested echoes of European Reformers was now subject to rigorous scrutiny.
            When Vermigli got news that an invitation by church officials to a meeting in Genoa, Italy, was really a call to an interrogation, he realized he had three options: deny (at least outwardly) his faith, face the possibility of torture and death, or flee. He chose the third one. At least he could continue to teach and preach abroad.
            It was not an easy decision. He was 43 and unaccustomed to long trips, and feared the problems common to all travelers: lack of knowledge of foreign languages, utter dependence on others, and even the trivial discomforts of new foods and strange lodging. Besides, much like today, a stranger was often seen with suspicion, "regarded as a person of dubious character, … rejected or badly received."[1] Little did he know that this was going to be his condition for much of his life.
            At times, he must have wondered if he was really chasing a dream. He was eager to see some Reformed churches to find out if the good reports he had heard were true or if "the renovation of the church was like Plato's republic which could be clearly understood but which by no means actually exists anywhere."[2] His arrival in Zurich and later stay in Strasbourg dispelled his doubts, as he found a church that was not only committed to Scriptural faithfulness, but also warm, caring, and sacrificial. His talents and superior education were soon recognized, and he was given the position of Old Testament Studies at Strasbourg, a course which attracted students from all over the Holy Roman Empire.
New Country, New Challenges
            Soon, he discovered that each place has its challenges. While the political arrangement of cuius regio, eius religio (the ruler of each region can determine its religion) provided some religious freedom in the numerous German states, hostilities between Emperor Charles V and Protestant princes broke out twice in the devastating Schmalkaldic Wars. After winning the first of these wars, Charles instituted a series of decrees reestablishing some traditional Catholic practices for all, something that most Protestants objected fiercely. It was supposed to be a temporary measure (known as interim) in the hope that the Roman Catholic Council that had begun in Trent in 1545 would bring a permanent solution.
            In 1547, Thomas Cranmer, Archbishop of the Church of England, called Vermigli to the position of Regius Professor at the University of Oxford, where the Italian reformer had to face new problems. King Henry VIII had died in January the same year, leaving the kingdom in the hands of his ten-year old son, Edward VI. Edward's tutors and counselors favored the continental model of church reform and wanted to bring it to England, improving on the partial reformation started by Henry.
Vermigli accepted the position, but soon came to define it "a hard assignment,"[3] as he had to deal with the fierce opposition of "closed minds"[4] who strongly resisted change. "More than once I was in critical danger and at the serious risk of my life,"[5] he wrote.
All this came to a head in 1533 when Edward suddenly died and the feeble hope of a Protestant rule under Edward's cousin Lady Jane Grey ended in less than two weeks, with the ascension to the throne of his Roman Catholic half-sister Mary. Once again, Vermigli had to flee, returning to Strasbourg and then moving permanently to Zurich, where he taught Hebrew at the university, working closely with Heinrich Bullinger until his death in 1562. Even in Zurich, his life was not completely peaceful, as he had to deal with raging controversies within the Protestant camp (reportedly, Theodore Bibliander challenged him to a duel with a double-edged axe over doctrines of predestination).
Vermigli's Legacy
Convinced that a reformation of the church could only be the fruit of a serious study of Scriptures, Vermigli remained true to his calling of teacher until the end, both in the classrooms and in his writings. With Thomas Cranmer, he worked on the publication of literature aimed at facilitating the training of both pastors and laypeople, such as the Book of Common Prayer, a liturgical and devotional manual that helped Christians to develop a correct language of worship.
His influence spread much further than his immediate circle of students, as he was highly respected and consulted. He had a great (although not entirely successful) impact at the Colloquy of Poissy in France, where he held a private consultation with the Italian-born French regent, Catherine de' Medici, and remained in epistolary contact with many leaders of the French Reformation. He also exercised an important influence on the Polish reformer John Laski and consequently on the Polish Reformation.
After his death, his teachings and writings continued to remain vital in shaping the Protestant Reformation in Europe, as many of his pupils went on to train a future generation of leaders and worked on important documents of the Protestant church, such as the Heidelberg Catechism and the Canons of Dordt. While his name became gradually less conspicuous in church history books, his legacy lived on, until today, when he is finally and rightly being rediscovered.
Simonetta Carr was born in Italy and has lived and worked in different cultures. She worked first as elementary school teacher and then as home-schooling mother for many years. Besides writing books, she has contributed to newspapers and magazines around the world and has translated the works of several authors from English into Italian and viceversa. Presently, she lives in San Diego with her husband Thomas and the youngest of her eight children. She is a member and Sunday School teacher at Christ United Reformed Church.
---