COVID Repentance Podcast
COVID Repentance
Peter VanDoodewaard is the pastor of Covenant Community Church in Taylors, SC. He's in-house today to chat about an article he's written for Reformation21.org titled Covid-19 Repentance. Peter's piece combines a reflection on the Old Testament minor prophets with the unprecedented sequence of events that followed the first COVID-19 lockdown in March. At issue: the speed at which the Church Global ceased to meet for worship by government order.
Could the coronavirus pandemic be interpreted as a judgment from God like those found in the Old Testament? Regardless of the answer to that sobering question, shouldn't we be paying closer attention? Are there lessons to be learned, and repentance to be sought before God? Peter's words give us much to consider!
We are giving away free download of the plenary sessions of the Philadelphia Conference on Reformed Theology titled Profaning the Sacred: Beauty and Holiness of the Bride of Christ by speakers like Michael Horton, Richard Phillips, Phil Johnson, and others. Just Register and download!
The Story of Scripture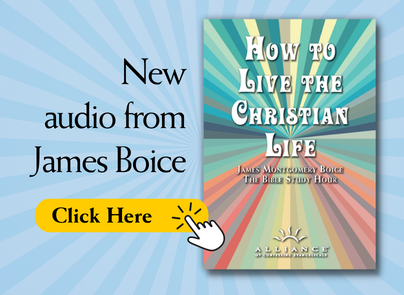 New audio from James Boice
Register for the Philadelphia Conference on Reformed Theology