Defender of the Faith: Irenaeus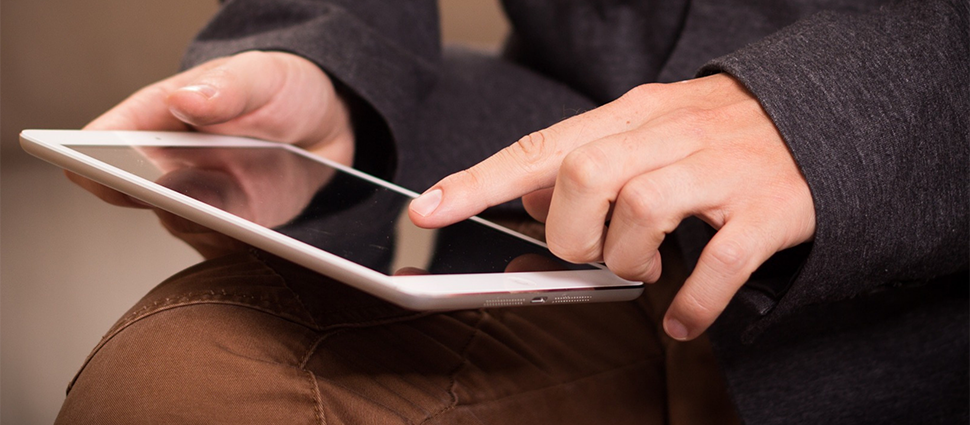 Irenaeus grew up in Smyrna, one of the greatest cities in Asia Minor. He was the son of Christian parents, who at an early age placed him under the tutelage and discipleship of Polycarp of Smyrna. The influence of this stalwart of the Christian faith upon this young man was remarkable. Polycarp was the disciple of John, the disciple of Christ, and author of three New Testament epistles, the Gospel according to John, and Revelation. Irenaeus' bold mentor was martyred in Smyrna in 166, burned at the stake for refusing to blaspheme Christ. 
Irenaeus would have been in the prime of life when he heard his mentor say to his persecutors--facing lions and fire--"I have served him these fourscore and six years, and he never did me any harm, but much good, and how can I blaspheme my King and my Savior?"
As an inheritor of a great spiritual ancestry, Irenaeus carried on a continuum of Christian discipleship and a legacy of personal investment. Everyone from Luke to Paul, Barnabas to John, and Polycarp to Athanasius, addressed their works of theology, polemics, or apologetics to their sons in the faith—Theophilus, Timothy, John Mark and others. Ancient letters were written to specific people in a specific community, not for a "market" as is often done in the present age..
Scholars place Irenaeus' birth anywhere from 120 to 140 AD. In 177, eleven years after the martyrdom of Polycarp, Irenaeus went to Gaul and became the Bishop of Lugdunum in Gaul, which is today Lyons, France. One French church historian, Gregory of Tours, in his History of the French Church tells us that Irenaeus' preaching and ministry alone quickly converted almost the whole of Lyons. It is most assured that the sheep of his flock in Lyons suffered persecution from Marcus Aurelius.
It is rumored that Irenaeus himself died a martyr in 202. His remains were buried under the church of St. John in Lyons, and the church was renamed the church of St. Irenaeus. The matter of his martyrdom has been debated, since neither his disciple, Hippolytus, or other contemporaries note the details of his death. In all honesty, little is known of his life. Yet much is made of his writings and legacy, which is as rich biblically as it is relationally.
Irenaeus was one of the first theologians to give "a full confutation of the heresies that had been broached since the introduction of Christianity, as historian William Cunningham wrote, "he knew and understood them." Cunningham further notes that Irenaeus used more Scripture than any other apologist up until his time. The master apologist Justin Martyr was an elder contemporary of Irenaeus, yet even his works do not bleed so much Bible. 
Cunningham calculates that Irenaeus quoted nine-hundred scripture texts in his works and many other scholars note that Irenaeus was one of the first patristic writers to make full use of the New Testament Scriptures. His extant works alone, which are few in comparison to those referenced by Eusebius, reference all of the New Testament books save Philemon, 2 Peter, 3 John, and Jude. Fittingly, then, he was one of the first Christian writers to insist that all four Gospels were divinely-inspired, against the heretic Marcion's claims for Lukan inspiration alone. 
For this reason, Irenaeus has been called (perhaps anachronistically) a "biblical theologian." We should note that his works rejoice in the marvelous metaphors of the New Testament to speak of redemption in Jesus Christ. Irenaeus called such metaphors as the Body, the Bride, a Living Temple, and the Commonwealth of Israel the "glory of the New Testament." 
Irenaeus's two major works, Against Heresiesand Proof of the Apostolic Preaching, stressed biblical doctrines that were challenged by Gnostics. The many Gnostic groups that Irenaeus addressed denied that Christ died on the cross as well as the notion that He was the Son of God and yet one with God as Creator. Of course, this was the result of the Gnostic thought that all things material are evil, and all things spiritual are good. Against this disdain of the body, Irenaeus insisted that a false philosophy drove the Gnostic view of Scripture, and thus refuted them by referring to the resurrection of the body. 
In Against Gnosticism, he further emphasized that it was covenants, bonds sovereignly administered by the Lord God Himself, which structure Scripture in the progressive revelation of the will of God in Christ, and, that it is in Christ—not in a secret knowledge—that all the covenant promises are yes and amen.
Of course, Irenaeus bears the battle scars of his age. His understanding of Mary as a second Eve to correspond with Christ as the second Adam was, although biblically-considerate, not biblically-founded. This parallel has been referenced as one of the triggers toward Mariolatry, though we find in Irenaeus no full-fledged error of this sort. This parallel was rooted in his teaching of Recapitulation, the idea that Christ as the second Adam passed through all the stages of life and sanctified every stage. 
Irenaeus cited the Apostle Paul in Ephesians 1:10, Romans 5, and 1 Corinthians 15 to establish his idea of Recapitulation and explained the Atonement and Justification on that basis. But more than stages of one man's life, Irenaeus insisted that Christ retraced the steps of Adam, saying that because Christ passed through every age of life, all humanity was sanctified. 
Statements like these make us wonder how far away Irenaeus would have been from claiming the incarnation as the basis for the atonement—an issue which evangelicals still consider through the influences of certain theologians. But, Irenaeus as well as most evangelicals, while embracing Christ as the Second Adam (or even Federal Head), did not take this view to the extreme of universalism. Irenaeus held to his view Recapitulation without holding the incarnation over the crucifixion, resurrection, and ascension and in an orthodox soteriology.
"Irenaeus" comes from the Greek word for "peace," and he was true to his name to those within the flock of God. Though fierce in his assault against Gnosticism and other heresies, Irenaeus was a kind shepherd. He stood fast in the face of false teaching, trusting upon the Gospel itself. One need not be a pushover to be irenic.
Irenaeus has sustained criticisms of being a Christian Platonist in some of the works of church history and historical theology, which is perhaps the result of his constant engagement with particular Platonistic heresies. Yet in defense of Irenaeus, it should be said that he constantly asserted that Christianity consists in more than the possession of knowledge, but in partaking in a life which is to be lived in the world and beyond. In the face of the Gnostics, he insisted that the God of the Bible is the God of Abraham, Isaac, and Jacob—of real, sinful men—and that He is the Creator of the heavens and the earth.
Gnostics thought that God would not defile Himself in the creation of matter, nor in the lives of human flesh. In opposition, Irenaeus insisted that Jesus Christ was God Incarnate, in whom "the fullness of deity lives in bodily form." (Col 2:9)
---
Further Reading
Cunningham, William. Historical Theology. Vol 1. Edinburgh: Banner of Truth, 1979
Wright, David F, Everett Ferguson, etc. A Lion Handbook: The History of Christianity. Elgin: Lion Publishing, 1990
Bray, Gerald. Holiness and the Will of God: Perspectives on the Theology of Tertullian. Atlanta: John Knox, 1979
Warfield, Benjamin Breckenridge. The Works of B.B. Warfield: Studies in Tertullian and Augustine.Vol 4. Grand Rapids: Baker, 2003
Schaff, Philip. History of the Christian Church: Ante-Nicene Christianity AD 100-325. Vol 2. Grand Rapids: Eerdmans, 1910
Pelikan, Jaroslav. Development of Christian Doctrine. New Haven: Yale, 1969
The Emergence of the Catholic Tradition (100-600). Vol 1. Chicago: University of Chicago, 1971
Berkhof, Louis. The History of Christian Doctrines. London: Banner of Truth, 1969
Various authors. The Encyclopedia Britannica. Vols. 8 & 23. Chicago: Werner, 1897
A great online link to early Christian writings is provided by Calvin College's classic Christian literature website.
---
Brent Sadler is a native middle Tennessean and a graduate of Reformed Theological Seminary (M.Div. '06). He is married to Noele, who grew up in a ministry and military family. They have six children. 
---
Editor's Note: This article was originally published on reformation21 in July 2006.