Definite Atonement and The Triune God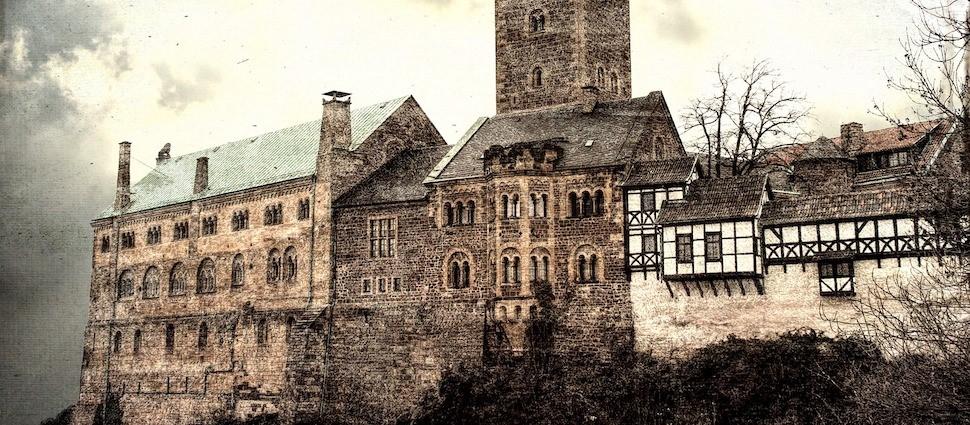 At the heart of the gospel is the penal substitutionary atonement of Jesus Christ. And though this is properly the work of the incarnate Son of God who died upon the cross, the Trinity is wholly involved in this event - it is the Father who sent the Son and it is the Son who dies through the power of the Spirit. Indeed, the atoning death of Jesus Christ is just one part of a harmonious work of salvation by our Triune God. As Shai Linne has beautifully put it, "The Father elects them, the Son pays their debt and protects them, The Spirit is the One who resurrects them" ("Mission Accomplished", The Atonement, LampMode Records).
It is from this perspective that some light can be shed on answering the question, for whom did Christ die? The classic Reformed position, known as Limited Atonement, or Particular or Definite Atonement, has argued that the extent of Christ's atoning work upon the Cross was limited to those whom God has predestined. And though many rightly maintain that Christ's death was and is sufficient to save all people, the distinction is made that Christ's death is only efficient for the elect.
It needs to be said at the outset that those who disagree with this understanding still limit Christ's atoning work. Those who argue that Christ died indiscriminately for all people limit the efficacy and power of what Christ's death accomplished. That is, Christ died only to make salvation possible. In this scheme, there is still a possibility that people will refuse to believe and therefore Christ's death for many people (possibly all people) could have been in vain.
The Reformed position states however that Christ's death is not limited in power, but limited only in its scope. Rather than making salvation possible for all people, Christ's death actually saves certain people. Christ's shed blood purchases and fully redeems the elect and there is no possibility that the atonement will not powerfully secure salvation for them. This is why many prefer to use the term Definite or Particular Atonement to truly distinguish the Reformed position from others. Christ's death will definitively secure a definite and particular number of people.
But how does the Trinity bring any bearing on this question of extent? The answer lies in the Trinity's intent. If salvation is a work entirely of the Triune God then we should see harmony in that work. And in fact, that is what the Scriptures show us.
Jesus gives us a glimpse at how this works in John chapter 10. Starting in verse 25 Jesus tells an increasingly incredulous crowd "I told you, and you do not believe. The works that I do in my Father's name bear witness about me, but you do not believe because you are not part of my flock" (25-26). This is an important verse because Jesus gives the reason why many of the Jews didn't believe in him as the Messiah. What's the reason? They are not a part of his flock. In other words, they are not the sheep Jesus has come to shepherd. This is striking to many of our modern evangelical ears because we may be accustomed to thinking that the logic should go the other way: if I believe then I become one of Christ's sheep. But Christ's logic reverses this. Many don't believe because they are not sheep. In fact, Jesus highlights this in the next verse.
"My sheep hear my voice, and I know them, and they follow me. I give them eternal life, and they will never perish, and no one will snatch them out of my hand"(27-28). Jesus is speaking here of the definitive salvation he has come to secure for those he calls his sheep. How do we know who the sheep are? When they hear Christ's voice they follow him. Again, this is in stark contrast to those who don't believe, who don't follow, precisely because they are not sheep. But here, because they are sheep, they will follow. And more than that, they will persevere! The eternal life that Christ's secures for them is a sure thing. The efficacy of his salvation is perfect - "no one will snatch them out of my hand."
But it is finally in verse 29 where Jesus brings the full weight of the Trinity to bear on Christ's atoning work. He says, "My Father, who has given them (the sheep) to me, is greater than all, and no one is able to snatch them out of the Father's hand. I and the Father are one." This is profound because it shows us that the extent of Christ's death, those for whom Christ came to save, matches the intent of God's will, those of whom the Father has elected. It is the Father who gives particular people, sheep, to Christ and it is Christ who dies for those sheep the Father has given.
This matches beautifully Christ's high priestly prayer in John 17, where, in light of his fast approaching death upon the cross he prays, "Father, the hour has come; glorify your Son that the Son may glorify you, since you have given him authority over all flesh, to give eternal life to all whom you have given him"(John 17:1-2). In fact, within the same prayer, Jesus states that "I am praying for them. I am not praying for the world but for those whom you have given me, for they are yours. All mine are yours, and yours are mine, and I am glorified in them" (John 17:9-10).
This, if ever so briefly, shows us the perfect harmony that exists within the Godhead when it comes to salvation. In the Father's intent to save an elect people to himself, the Son gives his life as a secure and powerful ransom for those people. And if we had time to show, we could see how the Spirit effectively works to bring "as many as were appointed to eternal life" to saving belief (Acts 13:48).
The Triune God is a saving God and this is really good news, news which can be preached boldly. He is not a God who merely gives a possible opportunity for salvation to all. No, the gospel can be sincerely preached to all because God is surely saving a people to himself - Christ's atoning work has secured it! And indeed, those sheep who hear his voice will inherit eternal life and they will never perish.
---
Stephen Unthank (MDiv, Capital Bible Seminary) serves at Greenbelt Baptist Church in Greenbelt, MD, just outside of Washington, DC.  He lives in Maryland with his wife, Maricel and their two children, Ambrose and Lilou.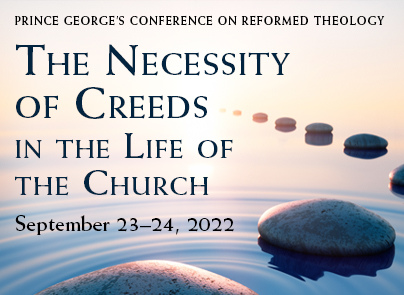 Craig Carter • J.V. Fesko