Diet Eman – Holding on to God's Promises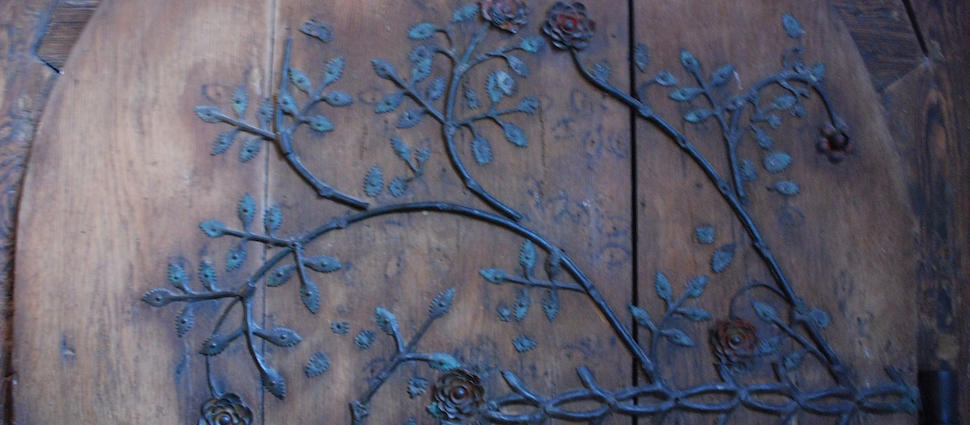 Diet Eman – Holding on to God's Promises
For Dutch Christians like Diet (pronounced Deet) Eman and her family, the German invasion of the Netherlands generated new, urgent questions. Queen Wilhelmina had left for England, taking her whole government with her. What were the Dutch supposed to do? Stay loyal to her or obey the new German government?
Civil Disobedience
Christians were split between two opinions. Wilhelmina was the appointed queen, crowned in a religious ceremony "by the grace of God," and had not abdicated her powers. But many felt she had betrayed them by leaving, and the Germans were, in fact, the new "powers that be."
Soon, the reasons for the queen's voluntary exile became clear. For one thing, by taking the state's treasury with her, Wilhelmina had ensured that these riches wouldn't fall into the enemy's hands. Most importantly, from England she could still communicate with her people by radio.
But when the Germans banned the Dutch from owning radios, those who felt loyal to the queen had to commit their first act of civil disobedience, hiding radios inside their walls and covering the openings with pictures or mirrors. Disobedience was usually paired with lying, if anyone was questioned about owning a radio.
Eventually, even those who thought that submitting to the Germans was a Christian duty were faced with a new and greater challenge. Should they support, even tacitly, the cruel persecution of Jews that was clearly underway? If not, how should Christians react?
These are questions that burned in the mind of Diet Eman. "We felt that it was our duty to act in some way. But it took some time for us to know exactly what, when, and how we could do something."[1]
"What can we do?"[2] is a question she and her close friend Hein frequently pondered and discussed with like-minded people. Diet was 21 at that time. Her family had taken in Hein Sietsma, about a year older than Diet, while he worked at their city of residence, The Hague. Initially, she had opposed the presence of this stranger in her home. Eventually, Diet and Hein became good friends. With time, they planned to get married.
Underground Resistance
The answer to their question became evident when the Germans started to forcibly pull the Jews from their homes and send them to unknown destinations. "Our objective became very clear," she said: "to find places for Jews wherever we could."[3]
They started with a friend, Herman, who had worked with Eman at a bank. Since Hein was originally from a rural area, where German soldiers didn't usually travel, he was able to persuade a farmer to take in Herman. Soon, Herman's sister, mother, and fiancée asked them to hide them too. Within weeks Diet and Hein ended up hiding sixty people.
They eventually organized an underground resistance organization called Group HEIN (from the Dutch Help Elkander in Need, "Helping each other in need"). Besides arranging places to stay for Jews, Diet acted as a courier, transporting valuable supplies and papers. Eventually, the group's acts of civil disobedience had to include theft of ID's and government ration cards for the hidden Jews. The Dutch who were thus robbed could easily get new documents, the group reasoned.
It was dangerous work. The hidden Jews were not always prudent, and the organization had to keep them in line. Eventually, both Hein and Diet were placed on the wanted list and had to move around, separate from each other, in order to stay safe. "I often felt like King David when he had to flee from Saul and live in caves,"[4] Diet said.
The Horrors of Concentration Camps
On April 26, 1944, Hein was arrested and deported to Dachau, Germany. About a month later, Diet was stopped on a train, and a small detail on her fake ID alerted the authorities. She was able to get rid of the bundle of illegal documents she was smuggling for others, and might have been able to escape imprisonment if she had been prepared to lie about her identity. But at that time, Diet was struggling with a matter of conscience.
"I hadn't yet firmly resolved whether outright lying was a legitimate form of defense for me," she said. Eventually, another prisoner convinced her that lying was permissible under those circumstances, and Diet worked hard to create a new story about herself, so much that she deliberately refused to think about her true life.
While waiting for her interrogation, she was sent to a concentration camp in Vught, in the southern Netherlands, where she suffered hunger, illness, and anxiety. The hardest moment was when she was asked to wash the bloody clothes of prisoners who had been killed.
She had heard the sound of machine guns the night before. While examining the clothes, she realized the men were shot in the stomach and left to die a long, agonizing, death. Another bunch of clothes came the following day. In all, she had to wash thirty-six set of clothes. She discovered these men were labeled as "traitors." They were probably members of the Dutch resistance. Could any of them be Hein? At that time, she didn't know where he was.
"I can't describe the horror I felt," she said. "All I can say is that the feeling I had that day of my hands in our own guys' blood remains one of the most horrible of my life."[5]
Any strength she had mustered until then to reject feelings of hatred collapsed suddenly. "I simply could not ask the Lord to help me to love my enemies anymore," she explained. "I was praying, instead, for God's damnation on the Nazis, for his curse on them. I couldn't face the evil anymore. I had no strength to go on."[6]
Her anger extended toward God. "How can you let all this horror go on?" she asked him. "How can you stand all this evil?"[7] Her trauma was so overwhelming that she became physically paralyzed for three days.
Eventually, she was called for the interrogation. Her story is that her name was Willie Laarman – the name in her fake ID – and that she was a maid – an occupation she had held for some time while in hiding. Being a simple-minded person, she had received the fake ID through a man she had met, and never suspected anything could be amiss. The cover worked, and Diet was released – about three months from her arrest.
Struggling to Accept God's Will
She rejoined the resistance, even if the burden of working on her own, under the constant fear of being caught, was taking its toll on her. What's worse, she often felt far from God and unable to pray, particularly when tragedies seemed most unjust and senseless, such as the German execution of a good friend of her family, a father of seven children.
From the start, she had a hard time reconciling a good God with the terrible pain she saw around her. "Teach me to see that this is you," she said in a prayer, "who carries everything in your strong hands, then I can even be happy knowing that you are fulfilling your plans."[8]
Thankfully, she found a way to communicate with Hein through a man who carried messages in and out of the prison camp under loads of potato peelings. In one of her letters, Diet expressed her exhaustion. "When you come back, you will not recognize me anymore, my love. There is not a bit of softness in me. I am stone, stone-hard, and I'm tired of the whole mess."[9]
Eventually, the war ended, but Hein never came back. His father sent a messenger to Diet to give her the painful news of Hein's death. She was heartbroken and, once again, angry at God, not only for taking Hein, but for allowing him to suffer so much in the last months of his life.
As she tried to pick up the pieces, she remembered that many times, when they parted, she had a feeling they might not see each other again. On the very night he died, she had felt as if something had happened to him.
Some time later, she received a note Hein had scribbled on a sheet of brown toilet paper and had thrown out of a train car window. Somehow, the note arrived to her door. "Here we see again that we do not decide our own lives," the letter read. "Even if we won't see each other on earth again, we will never be sorry for what we did, and that we took this stand."[10]
Sharing Life Lessons
Diet attended a nursing school, then, believing that a change of scenery would help her emotional survival, she moved to Venezuela to work as nurse for Shell Oil. In 1959, she married an American engineer named Egon Erlich, and had two children, Joy and Mark. When she and Egon divorced, she settled in Grand Rapids, Michigan, where she worked as export manager.
In 1978, she heard another prison camp survivor, Corrie Ten Boom, talk about her experience, and began to feel the responsibility to do the same – particularly when she discovered that 20% of Americans didn't believe the Holocaust took place.
After speaking at a conference on the subject of "Suffering and Survival," she was approached by author James Calvin Schaap, who showed interest in her story and offered to help her to write her memoir (published in 1994 under the title, Things We Couldn't Say).
"Sometimes people ask me whether I wish I could skip that whole part of my life, if I could live my life over," she said. "I tell them that I do not. That part of my life was very, very difficult; I cannot think about it today without crying, even though I never cried much at all for most of that time. But I tell people that those years of my life were very special, the time when I was very close to God – so close, in fact, that I not only knew that he kept his promises. I actually experienced his faithfulness. The God of creation did not renege on what he'd promised me as his child."[11]
And the promise she mostly remembered throughout her life – one she had scratched with her bobby-pin into the bricks of her prison wall – was the one Jesus left to his disciples before going back to heaven: "Lo, I am with you always."[12]
It's a promise she continued to share with others, especially young people who had not yet tasted the bitter morsels of life
Diet continued to speak until the end of her life, sharing the lessons she had learned. "It says nowhere in the Bible that when you're old you can sit on your butt," she said in a 2013 interview. "I am so happy He's still willing to use me. He doesn't need me, but I may do it." [13] She died in Grand Rapids on September 3, 2019, at the ripe age of 99.
---