Dorothy Carey and Her Struggle With Mental Illness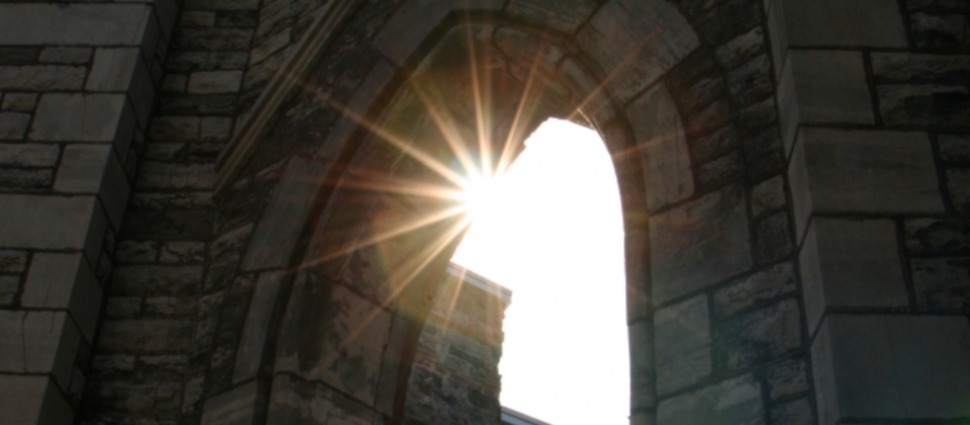 Dorothy Carey and Her Struggle With Mental Illness
When, in 1781, 25-year-old Dorothy (Dolly) Plackett married William Carey, five years her junior, she might have imagined the same type of quiet family life her parents and most people lived in her small town of Hackleton, West Northamptonshire. She certainly didn't foresee she would one day cross an ocean, move around a strange new continent, and suffer from chronic dysentery. She definitely couldn't predict that she would lose control of her mind.
She must have noticed William's inquisitive and restless personality. A shoemaker by trade, he was moved by a passion to become a preacher. After becoming convinced of the validity of believer's baptism, he joined the Baptist church. Dorothy was not baptized at the same time. She might have taken some time to reflect.
The death of her first daughter Ann, whom William had chosen not to have baptized, must have been particularly trying to a couple who had until recently believed in the importance of infant baptism as a sign of God's covenant.
By 1789, William was pastoring a small Baptist church, although their income didn't improve and they still lived in poverty. During this time Dorothy bore four more children, three boys (Felix, William, and Peter) and a girl, Lucy, who died at age two.
In spite of the pain of losing two children, there was no indication of marital problems. Dorothy continued to lead the same style of life led by most country women of her time. She also learned how to read and write, something she had never been able to do before her marriage.
A Difficult Choice
Her predictable world began to be turned upside down in 1793 when, after months of discussions with the recently-formed Baptist Missionary Society (BMS), he decided to become a missionary to India. Dorothy objected. She had never traveled more than a few miles from her village and was pregnant with their sixth child.
William explained her opposition to his friend Andrew Fuller, BMS's first secretary, who expressed his willingness to support Carey's family whether she chose to go or not.
In the end, William took with him only his first-born son, 8-year-old Felix, leaving Dorothy and the other children. Dorothy's youngest sister Catherine (Kitty) stayed with her and assisted her as she gave birth to her fourth son, Jabez.
Problems with the ship delayed William's trip soon after departure, so he returned home to see his son and to try, once again, to convince Dorothy to join him. Dorothy continued to refuse, in spite of William's tears, until William's traveling companion, John Thomas, told her that, if she didn't go, she would "repent of it as long as she lived."[1]
Perhaps already weakened by the other arguments, Dorothy caved under the weight of this threatening prediction. She consented to go, as long as Kitty could go with her.
Kitty agreed and everything moved at rapid speed. On May 25, 1793, the whole Carey family left England.
The trip was difficult. Three people died on board. William was sick and complained about the vulgarity of the company they were forced to keep. Dorothy expressed her fears. But they arrived safely in Calcutta on November 11, ready to start a new life.
Paranoid Delusions
Life is India was not easy for Dorothy, who contracted a form of chronic dysentery within the first few months. The couple was also low on funds and had to move five times in the first seven months. But the hardest blow came in 1794, when their 5-year-old son Peter died unexpectedly of a fever. Being away from family in a country where burial was not the acceptable way of disposing a body compounded their distress. Dorothy could not even count on the support of her sister, who had fallen in love with a British man and had moved away with him.
All these challenges proved to be too much for Dorothy. Doctors are still not sure about the causes of mental illness. Some believe it can be triggered by stressful events, and Dorothy had her share of them. But it can also happen for no apparent reason, and trying to examine Dorothy's condition over two hundred years later is a futile endeavor.
At some point during the first months of 1795, however, she began to lose her grip on reality and slip into what today would be called paranoid delusions. In spite of her family and friends' concern and attempts to help, she remained in this condition until her death twelve years later.
Most of her delusions and fears had to do with a persuasion that William was having affairs with other women. Any reasoning on his part didn't help. Some of her friends believed her until she started accusing them of sleeping with him.
Her outbursts were violent and public. She followed him around, yelled, cussed, grabbed him by the hair, and even threatened him with a knife.
William's Reaction
We don't know her side of the story, because she didn't leave any writings. But we have William's diary, where he expressed his confusion and frustrations. "Oh that this day could be consigned to oblivion, what a mixture of impatience, carelessness, forgetfulness of God, pride, and peevishness have I felt this day!"[2] he wrote on February 7.
His reaction to his wife's mental struggle was, in many ways, typical of those who live through similar situations. At first, he thought it was something temporary, maybe connected to Dorothy's recent pregnancy. But her delusions continued after baby Jonathan was born.
Eventually, both he and John Thomas, who was also a physician, became convinced that this was a form of mental illness, similar to those described by their friend Thomas Arnold (a physician who today would be called a psychiatrist) in his first volume on the nature of mental disturbances. They would have also known that Andrew Fuller's wife, who had died three years earlier, had displayed similar delusions (in her case, she was convinced that Fuller was not her husband, but an impostor).
William decided that the best course of action was to confine Dorothy. That's probably what a doctor would have done back in England by admitting her into an asylum. In his case, he only confined her during her violent outbursts, although they became increasingly frequent. Whatever his motivation, this method might have aggravated her fears that he was cheating on her behind her back.
William continued to keep the matter quiet for months, still hoping in a recovery. Finally, in October 1795, he wrote to his sisters in England, though he spared them of the details he later described to Fuller. He expressed his concern for the children, who were caught between their mother's fierce accusations and William's denial of charges.
John Thomas had more success than Carey in calming Dorothy during her outbursts. Once Joshua Marshman and William Ward joined Carey as missionaries, they and especially their wives must have provided her with some company and comfort.
We don't know why Carey didn't seek medical advice for Dorothy, either in India (as John Thomas did for himself when he fell into a deep depression) or in England, especially since Dorothy's father suggested that the Indian climate might have had something to do with her condition. We can only make assumptions.
Dorothy died on December 8, 1807 of a fever. Carey lamented that she didn't show the least "appearance of the return of reason, nor anything that could cast a dawn of hope or life on her state."[3]
He must have been comforted, however, by a book he had in his possession, written by the Baptist minister Robert Hall, Sr. and entitled, Help to Zion's Travelers. After explaining how we don't blame the blind for not reading the Scriptures, nor the deaf for not listening to the preached gospel, nor the sick for not improving, he added: "When rationality is absent, the words and actions of such people are never accounted criminal."[4]
Dorothy's Legacy
For centuries, many have told Carey's story with either a slight mention of Dorothy or with a despondent description of the impediments she caused to her husband. She has been labeled as dull, illiterate, weak-minded, and "deplorably unsuited"[5] to be William's wife.
In 1923, her great-grandson Samuel Pearce Carey wrote an account of her and William's lives, concluding: "Now that the facts will be known, feeling will rebound in her favour. She will be unanimously defended in her first-felt inability to accompany Carey to Bengal, and will be acclaimed for her eventual going at a single day's notice, and will then be deeply compassionated for the price she tragically paid. Carey would wish me to lay this wreath upon her grave."[6]
Samuel Carey might have been too optimistic in his predictions, because the negative perception of Dorothy has persisted to this day. And yet, the more we repeat her story, the more we can respect the full scope of the sacrifices made by her and other missionaries in foreign lands, drawing lessons that will continue to be useful in our day.
[For those who would like to know more about Dorothy Carey and her husband's struggle to cope with her condition, James R. Beck, Dorothy Carey, Eugene, OR: Wipf and Stock Publishers. 2000, is highly recommended).
---