Ecclesiastes - Life in a Fallen World Podcast
Jonathan and James are happy to introduce our listeners to another great book written by Benjamin Shaw, who—for many years—was professor of Hebrew and Old Testament at Greenville Presbyterian Theological Seminary…but recently took a position as Professor of Old Testament at Reformation Bible College in Orlando, FL. The book's title is Ecclesiastes: Life in a Fallen World, and in it, Shaw describes Ecclesiastes as a big dose of realism without rose-colored glasses.
What contributions does the book of Ecclesiastes make to our understanding of the world? How do we apply this book to our lives, and how does Dr. Shaw "break it up" for his readers?
We are pleased to be giving away a few copies of Ecclesiastes: Life in a Fallen World. Register for the opportunity to win one of them. They're a generous gift from our friends at Banner of Truth.
The Story of Scripture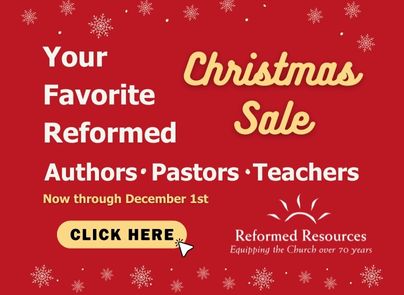 Christmas Sale through December 1st!
Register for the Philadelphia Conference on Reformed Theology