Every Day Matters Podcast
Every Day Matters
Brandon Crowe is the associate professor of New Testament at Westminster Theological Seminary, and the author of several books—most of them on the theology of the Old Testament. This time, he's written a book on productivity, which piqued our curiosity. In the past decade or so, Crowe has heard through his students' innumerable prayer requests for time management to balance family life, church, work, school, etc. Brandon identifies with his students, as he's had to learn how to do the same in his personal life as well.
In a market inundated with productivity books, there was still a need for one written from a biblical perspective. What is distinct about this book, and why does Reformed theology matter regarding productivity? Tune in to Theology on the Go for a productive conversation!
We have a few copies of Every Day Matters to give away. Register for the opportunity to win a free one. The books come courtesy of Lexham Press.
The Story of Scripture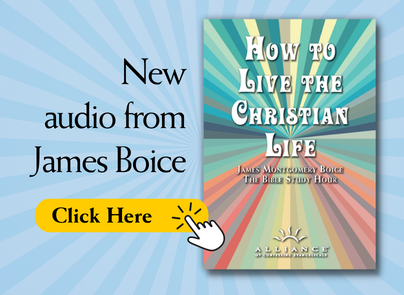 New audio from James Boice
Register for the Philadelphia Conference on Reformed Theology