Faith in Suffering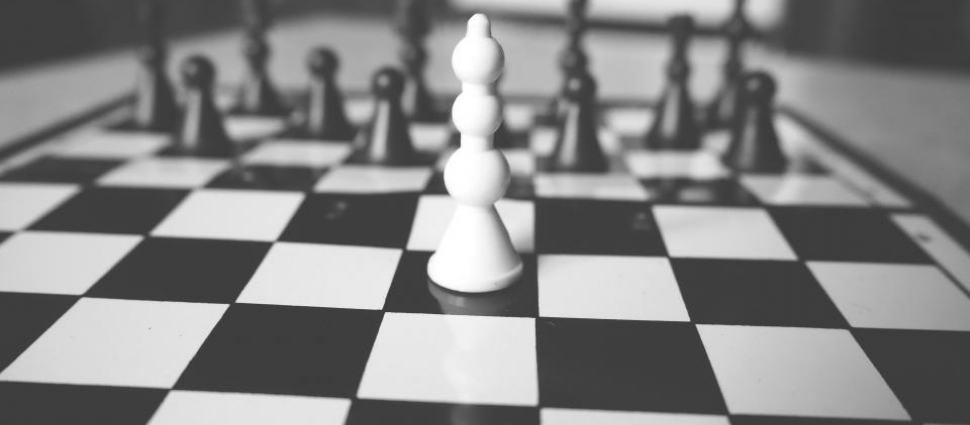 In the midst of suffering, I often pray, "Lord, help me to suffer well." What I mean is that I want to suffer in a way that glorifies God. But what does it look like for the believer to suffer well? In the first part of his letter James speaks about what it means to be faithful in suffering through joy (Jas. 1:2-4), faith (vv. 5-8), humility (vv. 9-11), purity (vv. 12-15), and truth (vv. 16-18). We will focus our attention on just one of these—what it means to have faith in suffering.
James writes, "If any of you lacks wisdom, let him ask God, who gives generously to all without reproach and it will be given him. But let him ask in faith…" (vv. 5-6). Wisdom is something that all of us lack and all of us need if we are to suffer with steadfastness. James makes it clear that wisdom comes from one source. God, the generous giver, never reproaches us for needing wisdom, but instead gives to us gladly, as a father gives good gifts to his children.
Jesus taught this same truth when he said, "Ask and it will be given to you; seek, and you will find; knock and it will be opened to you. For everyone who asks receives, and the one who seeks finds, and to the one who knocks it will be opened" (Matt. 7:7-8). Our heavenly Father delights to "give good things to those who ask him" (v. 11). Since Jesus "became to us wisdom from God" (1 Cor. 1:30), He is an inexhaustible source of the wisdom we need.
Our request for wisdom must be grounded in our faith in God. We are to ask God for wisdom "in faith, with no doubting" (Jas. 1:6). The author of Hebrews defines faith for us, "Now faith is the assurance of things hoped for, the conviction of things not seen" (Heb. 11:1). When we ask God for wisdom, we can be assured that He delights to give wisdom to His people. We need not doubt that He will give it to us. In fact, James compares "the one who doubts" to "a wave of the sea that is driven and tossed by the wind" (v. 6). We might compare the person of faith, then, to an anchored ship that is stable when the winds of suffering blow strong. The doubting person "must not suppose that he will receive anything from the Lord; he is a double-minded man, unstable in all his ways" (vv. 7-8). However, the faithful, single-minded, stable believer will receive wisdom, as he or she sincerely seeks the Lord's counsel.
Such wisdom is readily available in the Word of God. The Bible "is no empty word for you, but your very life" (Deut. 32:47). Therefore, we should strive to study it daily. Wisdom is also available through prayer. As we commune with God, He brings our desires and will in conformity to His plans and purposes for us (Rom. 8:27-28). Another way we grow in wisdom is by seeking the advice of other believers. Asking for help from a mother or father in the faith is wise.
In the midst of suffering, we often long to know how long it will last, or what the trial will entail. But the Lord does not reveal these things to us. Instead, we can take comfort in His providence and sovereignty. Our heavenly Father sees us through our days, bringing about His purposes for our lives. Be comforted by the truth that God "determined allotted periods and the boundaries of [mankind's] dwelling place" (Acts 17:26). Your suffering never takes God by surprise. He has ordained your days and dwelling places. Recognizing this by faith is wisdom.
Jesus walked this earth as the God-man who was perfectly wise, faithful, stable, and single-minded in all His ways. He walked in obedience on our behalf and now offers us His wisdom. He told His disciples that He would send "the Spirit of truth" to "guide you into all the truth" (John 16:13). He gives us "wisdom from above" that is "first pure, then peaceable, gentle, open to reason, full of mercy and good fruits, impartial and sincere" (Jas. 3:17). When it comes down to it, there are really only two kinds of people in this world—the wise who fear the Lord and the foolish who despise Him (Pr. 1:7). Therefore, let us ask God in faith to make us wise, single-minded, and stable in all our ways, so that we will glorify Him in our suffering.
Sarah Ivill (ThM, Dallas Theological Seminary) is a Reformed author, wife, homeschooling mom, Bible study teacher, and conference speaker who lives in Matthews, North Carolina, and is a member of Christ Covenant Church (PCA). To learn more, please visit www.sarahivill.com.