Faithfulness of Christ or Faith in Christ? Podcast
Faithfulness of Christ or Faith in Christ?
Jonathan and James are joined by good friend and former colleague Kevin McFadden, associate professor of New Testament at Cairn University. He is on the podcast to talk about his new book, Faith in the Son of God: The Place of Christ-Oriented Faith within Pauline Theology, an academic defense of justification by faith that carries significant implications for the lay Christian.
The book is a broad study of faith in Christ in Paul's theology, set in the context of the pistis Christou debate. Pistis Christou is a phrase that appears eight times in the Pauline letters. Because the phrase is ambiguous in the original Greek a debate has arisen among scholars as to the meaning.
Why is there a debate about this term? How did it come about? What is really at stake here?
Listen as Kevin makes a strong theological argument for the position the texts overwhelmingly point to.
We have a few copies of Faith in the Son of God. Register for the opportunity to win a free one. They are a generous gift from our friends at Crossway.
The Story of Scripture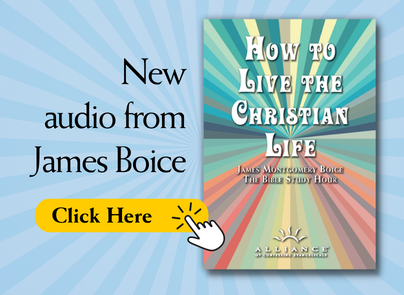 New audio from James Boice
Register for the Philadelphia Conference on Reformed Theology