Foundations of Covenant Theology Podcast
Foundations of Covenant Theology
Jonathan and James are very excited to introduce Lane Tipton. He's fellow of Biblical and Systematic Theology at Reformed Forum, and pastor of Trinity OPC church in Easton, PA.
Lane has assembled an outstanding video series for the Forum titled Foundations of Covenant Theology, which he passionately calls "the history of heaven".
In this series, Lane seeks to ask (and answer) the question, How does the primal history from Genesis 1:1 to Genesis 2:2 provide a foundational interpretive lens for understanding Adam in the covenant of works in Eden? Tune in to hear about this relationship of earth to heaven.
In cooperation with Reformed Forum, we're pleased to offer our listeners the opportunity to win a free copy of the Foundations of Covenant Theology video series. Register!
Show Notes
The Story of Scripture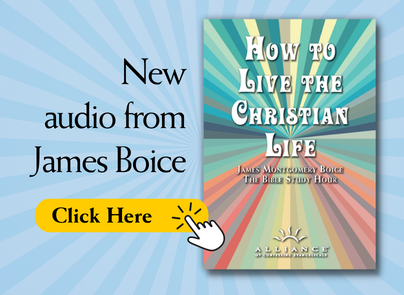 New audio from James Boice
Register for the Philadelphia Conference on Reformed Theology