George Herbert – Pastor and Poet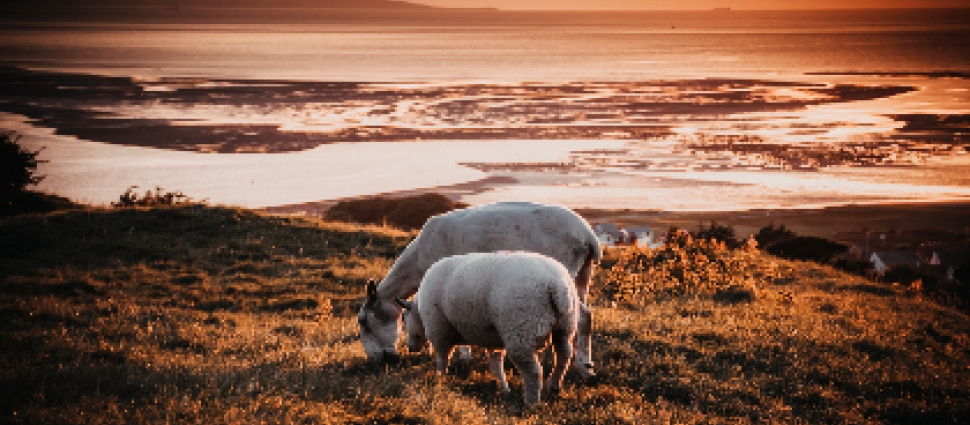 George Herbert – Pastor and Poet
What would the English poet George Herbert have to say at the toppling of our monuments? Maybe something similar to what he said in 1633, while contemplating the monuments to the dead inside his church's crypt. In the end, he concluded, the dust and earth to which our bodies return will "laugh at jet and marble put for signs."
Eventually, all monuments will turn to dust like the bodies they represent. "What shall point out them," asks the poet, "when they shall bow, and kneel, and fall down flat to kiss those heaps which now they have in trust?"
What matters is that we learn to reflect on this uncomfortable reality, "That thou mayst fit thyself against thy fall."[1]
Pastor at Heart
Born on 3 April 1593 at Montgomery, a small town in central-eastern Wales, Herbert is remembered as one of the greatest poets Great Britain has produced. His poems, which he wrote throughout his life, became known only after his death, when Herbert's friend, the deacon Nicholas Ferrar, received a manuscript the poet had sent him during the last days of his life.
Herbert asked Ferrar to consider the volume, and publish it only if he thought "it may turn to the advantage of any dejected poor soul." If not, Ferrar could burn it, "for I and it are less than the least of God's mercies."[2] Ferrar published the volume in 1633, and it has remained in print ever since.
Herbert's name is often connected with Bemerton, a rural hamlet west of Salisbury, England, although he pastored the local church there only for the last three years of his life. Before then, he was mostly known as scholar and public orator. He was even elected as MP for the borough of Montgomery – a traditional role for men in the Herbert family. All the while, he felt called to the ministry.
Although he was ordained deacon in 1624 and installed as canon of Lincoln Cathedral in 1626, these assignments didn't require much of his time. Once at Bemerton, however, he discharged his pastoral duties with great care. He described these duties in a handbook, The Country Parson his Character and Rule of Holy Life, written in the early 1630s and published in 1652.
Besides his primary tasks of preaching God's Word, teaching, and administering the sacraments, Herbert said, a pastor should take care of cultivating virtues such as humility, charity, and patience, spend time in eager prayer for his parishioners, and make sure their spiritual and material needs are met. He should also care for others besides his parishioners, such as "those at his door, whom God puts in his way and makes his neighbours."[3]
While he and his wife Jane didn't have children, they adopted his three orphaned nieces (daughters of his elder sister). Their home was also open to visitors.
His health, always frail throughout his life, worsened in the end. His main ailment was consumption, which forced him to hire a second curate to assist him in his duties. By January 1633, he was bedridden. He died on March 1, about a month before his fortieth birthday.
Herbert's Poetry
Herbert's poetry is varied in both subjects and style. For example, while "Church Monuments" encourages the reader to reflect on the reality of death, other poems celebrate the joys of life. In "The Flower," the poet expresses his surprise when the Lord suddenly lifts his spirits after a season of darkness. "Who would have thought my shriveled heart could have recovered greenness?" he wondered. "These are thy wonders, Lord of love."
In many poems, the flower is a symbol of a fleeting thing. But in this poem, we are "flowers that glide" through life, finding that God "hast a garden for us where to bide."
The gospel shines brightly through many of Herbert's poems. We found a clear example of this in "The Collar."
The poem starts with a cry of rebellion most Christians know well, though they may not confess to it. Contrary to what the "prosperity gospel" preaches, the Christian life is not a smooth path. It involves sacrifices and submission to plans that are often diametrically opposed to ours.
I struck the board, and cried, "No more;

I will abroad!

What? shall I ever sigh and pine?

My lines and life are free, free as the road,

Loose as the wind, as large as store.

Shall I be still in suit?

Have I no harvest but a thorn

To let me blood, and not restore

What I have lost with cordial fruit?

Sure there was wine

Before my sighs did dry it; there was corn

Before my tears did drown it.

Is the year only lost to me?

Have I no bays to crown it,

No flowers, no garlands gay? All blasted?

All wasted?
The complaint then progresses to contrived plans of rebellion.
Not so, my heart; but there is fruit,

And thou hast hands.

Recover all thy sigh-blown age

On double pleasures: leave thy cold dispute

Of what is fit and not. Forsake thy cage,

Thy rope of sands,

Which petty thoughts have made, and made to thee

Good cable, to enforce and draw,

And be thy law,

While thou didst wink and wouldst not see.

Away! take heed;

I will abroad.

Call in thy death's-head there; tie up thy fears;

He that forbears

To suit and serve his need

Deserves his load."
At this point, even the most willful Christian starts to get a little uncomfortable. Certainly, a rebuke will follow – or at least a maxim, a moral to learn. Instead, Herbert surprises us with the astonishing counterintuitiveness of the gospel message. And he only needs four lines to express it.
But as I raved and grew more fierce and wild

At every word,

Methought I heard one calling, Child!

And I replied My Lord.
That's the essence of the gospel in a nutshell. It almost begs to remain unexplained, because the heart of the Christian knows exactly what it means.
The honesty in Herbert's poetry, its familiarity with the human heart, and the way it speaks directly to it are some of the traits that have made it unique and enduring. And The Country Parson is a valuable read for every one who is his "brother's keeper."
---
[2] Horace Pott Kennedy Skipton, The Life and Times of Nicholas Ferrar, London: A.R. Mowbray & Co,, 1907, p. 116.