Georgi Vins and the Christian Resistance to Soviet Religious Persecution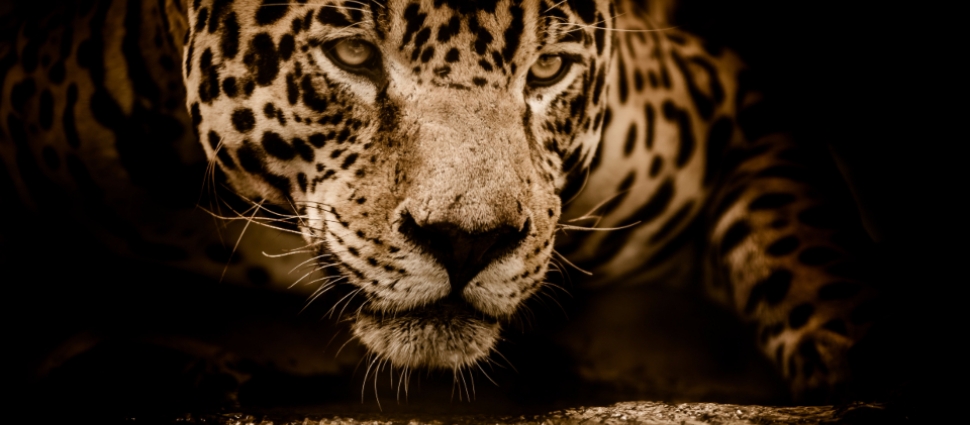 Georgi Vins and the Christian Resistance to Soviet Religious Persecution
On April 26, 1979, 50-year-old Georgi Petrovich Vins was woken up in his cell in the labor camp where he had been serving sentence for four years. He was asked to change into his own clothes, flown to Moscow, then told that he would lose his Russian citizenship and be sent to America.
It was a lot to process. Like his father Peter, he had been a Baptist pastor for most of his life, in spite of constant persecution and frequent imprisonments. His life was in Russia, where he still hoped to bring the gospel in any way possible.
He might have remembered his father's radical decision to give up his American citizenship in order to join his destiny with the people of Russia. An American passport, Peter thought, made him different from the other pastors and acted as a constant reminder that he, unlike them, had a way out of persecution. Peter was executed in 1937, during his second imprisonment.
But Vins had no choice. His freedom was a result of international pressure in his favor and an agreement between Soviet leader Leonid Brezhnev and U.S. President Jimmy Carter. Vins was scheduled to be sent to America with four other dissidents in exchange for two convicted spies. It was the first exchange of this kind between the two countries.
Vins gave the authorities the names of his immediate family, so they could join him. These included his wife Nadezhda, their five children Natasha, Peter, Lisa, Jane, and Alex, his mother Lydia, and his niece. They met him six weeks later in the States and took residence with him in Elkhart, Indiana. Later, some members of his extended family were able to join him too.
Anti-religious Propaganda
The anti-religious propaganda in Russia started with Lenin, who believed that atheism was the logical outcome of a capitalism-free society. Realizing that an all-out attack to the churches would be counter-productive in a country that was still profoundly religious, Lenin focused on programs that could convince the people that God was a human invention.
These efforts intensified under Joseph Stalin, who promoted the League of the Militant Godless to "storm the heavens" and destroy any religious belief through a mass production of posters, booklets, and films that denied the existence of God.
Churches were turned into museums of atheism. In 1931, the government blew up the Cathedral of Christ the Savior in Moscow as a display to the world. While allowing some churches to stay open, they required all Protestants to join together into one denomination, the All-Union Council of Evangelical Christians-Baptists (AUCECB).
Those who agreed to the union soon realized that this acceptance came with a long list of restrictions. The government kept the churches under strict supervision, forbidding all activities except for Sunday worship. A ban was issued on all catechism classes, study or prayer groups, and any type of evangelization, including the production and distribution of religious publications. Those who broke these rules were sent to prisons or work camps. Some were killed. Persecution reached an all-time high during the so-called "Great Purge" of 1936-1938.
These measures against churches were temporarily relaxed in the last years of Stalin's rule and after his death in 1953, but became even stricter six years later, under the rule of Nikita Khrushchev.
Vins's Ministry and Imprisonment
Vins was one of the many Christians who believed that abiding by the government's impositions forced the churches to disobey God's command to bring the gospel to others. In most churches, membership was declining, until there were only a few old women left.
In 1965, he became secretary of a newly-formed movement, the Council of Churches of Evangelical Christians-Baptists (CCECB), that focused on evangelization. When the government forbade public worship, he and his congregation worshiped in private homes, or in a forest outside Kiev. In the following years, he wrote two books to explain his position: Religious Dissent in Russia (1968) and Faith on Trial in Russia (1971).
The religious persecution affected every Christian. Vins' daughter Natasha was singled out at school, where her third-grade teacher scorned her in front of the whole class for believing in God – a behavior the teacher considered primitive and unscientific. "My classmates had discovered that I was strikingly different from everyone else, and our relationships changed," she said. "In our class of thirty kids I was the only one from a Christian family. That day, at the age of nine, I became an outcast among the children."[1]
Vins had prepared his family for such trials, as well as for the possibility of losing their father. "The police might come to one of our meetings, arrest me, and take me to prison because I preach from the Bible," he explained. He knew the children were still to young to understand everything that was happening. "Just remember the most important thing—your parents love Jesus and want to live according to the Bible."[2]
Vins was arrested in 1966 and sentenced to three years in prison. He spent the first year in Lefortovo prison and the other two in a labor camp in the Ural Mountains. After his release, he returned to his ministry but was arrested again in 1974 and sentenced to ten years in prison.
As many other imprisoned Christians,[3] he soon realized that his imprisonment provided him with opportunities to share the gospel. When the authorities, concerned about his influence on other prisoners, moved him to other prison camps, this only allowed him to bring the gospel to a new group of people.
In 1979, he was placed in a cell with twenty murderers who questioned his claim that he was in prison simply for being a Christian. They asked him if he had a Bible. As a matter of fact, he had a copy of the Gospel of Mark that he had been able to keep hidden from the authorities. While he slept, exhausted from the hardships of the day, his cell mates sat on the floor reading the gospel.[4]
A week later, Vins was moved again and the men asked him to leave his copy of the gospel with them. At first, he refused, not wanting to part from his only portion of Scriptures, but they insisted so much that he complied. What he didn't know is that he was going to be flown out of Russia to the United States. To his surprise, his hotel room in the States had a copy of the Bible in a drawer! Later on, he was able to obtain a Russian version of the Bible, and declared himself "the most fortunate of all men."[5]
This intense love for Christ and His Word is something Vins had learned through his time of persecution. "There are no greater riches than Christ," he wrote in his account of his time in prison, "and you feel this especially keenly when they want to take Him away from you, when they forbid you to share these riches with people . . . But people need Him so much! Jesus—is there any name more dear to a redeemed soul?"[6]
Vins' Later Years
In the States, Vins spoke in several venues and wrote several books, bringing awareness to the plight of persecuted Christians in Russia. He also worked with Russian Gospel Ministries to bring relief to those still in prison. His daughter Natasha assisted him in these efforts.
In 1988, Mikhail Gorbachev, the last leader of the Soviet Union, allowed freedom of worship, and atheistic organizations began to allow for "spirituality." Two years later, the decree that had stripped Vins of his Russian citizenship was revoked, allowing him to travel freely in his country.
Vins was diagnosed with a malignant inoperable brain tumor in 1997, and died the following year, at the age of 69.
Natasha and her husband, Alexander Velichkin (a former militant atheist), became missionaries in remote villages of Siberia. She died in 2019. Her and her father's writings continue to inspire many, both in Russia and in other countries.
The need for the gospel is greater than ever in the former Soviet Union. Although Vladimir Putin has verbally promoted the Orthodox Church, most people are still nominal Christians and seventy years of anti-religious propaganda are hard to erase.
"They took away hope's radiant splendor / and faith was locked away in prison…" Georgi Vins wrote in a 1991 poem. But hope is not completely lost, and Vins went on to write, "But for my native land, its people, / I'm praying for a resurrection."[7]
---