God and Controversy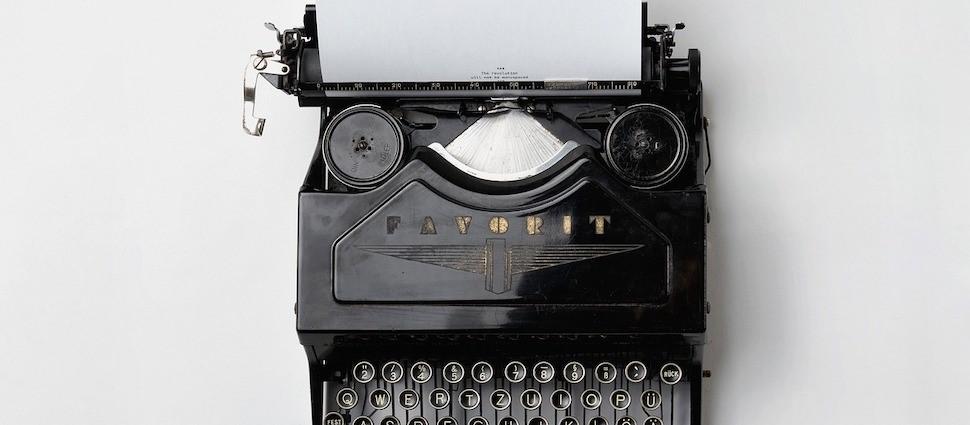 This article is the third part in a series on the book of Jude. The first part is titled How to Wreck a Church, and the second is How to Contend for the Faith.
The Church seems to be full of controversy.  Much of this is quite necessary, and not unexpected.  After all, as the New Testament continually reminds us, false teachers will continually arise and false teaching always needs to be addressed.  On the other hand, it must be admitted that some controversy is merely self-serving – an exercise in building a personal brand.
Jude, as we've seen, is no stranger to controversy.  In fact, he spends most of his little page-long letter describing what I have called the church-wreckers, those men who snuck (and sneak – they're still doing it today) into the congregation, using the grace of God as a kind of cover for selfishness and unbelief. 
But that is not all Jude describes.  He goes much further, showing not just how the false teachers speak and behave, but how, in response and as a defense, we are to contend for the faith.  It is worth reminding ourselves that this contending for the faith involves action, and it presupposes doctrinal content – that's what the definite article in front of "faith" tells us.  There is a body of doctrine that we're to defend, and Jude tells us how to do it.
Jude's letter contains a wonderful backdrop, both to the defense of the faith and the prevalence of the false teachers.  It is the truth with which Jude both begins and ends his letter.  It is truth about God.  I am persuaded that it is this truth – truth about God – which must remain at the forefront of our thinking as we enter into contentious church disputes.
First, Jude begins by addressing his readers in verse 1 as those who are called by God.  Now in our contemporary context, we often use this word "called" to refer to a particular vocation or a specific decision.  But this is not how the New Testament normally uses the word, and it is not how Jude is using it here.  Jude uses "called" to refer to our eternal salvation; our adoption into God's family has taken place because we were effectually called by Jesus Christ.  As we contend for the faith, we must remind ourselves that our reception of the truths of scripture comes as a result of God's initiative, not our own.  How humbling this is, and yet how necessary to bear in our minds.  We are commanded to contend for the faith and to reject false teaching, yet our very status, our very reception of the truths of the gospel, is due to God's work in our lives.  It is no accident that Jude reminds us of this right at the outset of his letter; it is the basis from which we are to obey the commands to follow.
This same verse not only reminds us of our calling by God, it reminds us of the love which God the Father has for us.  We are beloved in God the Father, Jude says.  God not only calls us to himself, he loves us.  What an astonishing truth!  The word Jude uses to describe the love God has for us is a word used throughout the Bible, including in the Song of Songs – that great collection of love poetry between the lover and his beloved.  The word speaks of God's great affection for us, like that of a husband for his wife.  This revelation of God's love for us is meant to sustain us in the midst of controversy and contention; in fact, it is in times of trial that God's love seems all the sweeter.  Samuel Rutherford put this succinctly in his meditation on the loveliness of Christ: "Put Christ's love to the trial and put upon it burdens, and then it will appear love indeed."[1]   
But it is not only that we have been called and that we are loved, but we are being kept for Jesus Christ.  In human relationships, we often see feelings come and go, and a profession of love carries with it no guarantee of sustenance and protection.  How different it is with God's calling and love!  He promises to keep his called and beloved ones to the end.  This is just what Jesus promised those who believed in him: "This is the will of him who sent me, that I should lose nothing of all that he has given me, but raise it up on the last day.  For this is the will of my Father, that everyone who looks on the Son and believes in him should have eternal life, and I will raise him up at the last day."[2]  Jesus promises to keep those who come to him in faith; and in the same way, God the Father is keeping his beloved for Jesus Christ.
Think about how these three truths prepare us for the difficult task of facing false teachers and contending for the faith.  While false teachers creep in to win us to their false ideas, God is at work calling people to himself.  While false teachers indulge in sexual immorality and use people to fulfill their own sensual desires, God is demonstrating real love toward his beloved ones.  While we are commanded to contend for the faith amidst great opposition, we know that God is keeping us for Jesus Christ.  Not only is each of these truths encouraging, each is actually essential.  Without them, we could not possibly stand, much less actively contend.
And this brings us to the final verses of the letter.  In one of the great benedictions of the New Testament, Jude reminds us of the ongoing work of God in our lives, and of the ultimate end of God's work and our contention – the glory of Jesus Christ.
Our aim in contending for the faith must never be our own glory or acclaim, though this is always a temptation (especially when reputations can be made through internet ripostes).  It is Jesus Christ who has called us, and it is his glory and dominion for which we pray.  And as we live in the midst of controversies within the church (and it is ever thus), our strength and joy – and even the substance of the faith for which we contend – comes not from ourselves, but from the God who called, loves, and keeps us.
Now to him who is able to keep you from stumbling, and to present you blameless before the presence of his glory with great joy, to the only God, our Savior, through Jesus Christ our Lord, be glory, majesty, dominion, and authority, before all time and now and forever.  Amen.[3]
---
[1] Samuel Rutherford, The Loveliness of Christ: Extracts from the Letters of Samuel Rutherford (Edinburgh: Banner of Truth, 2008 reprint) 24.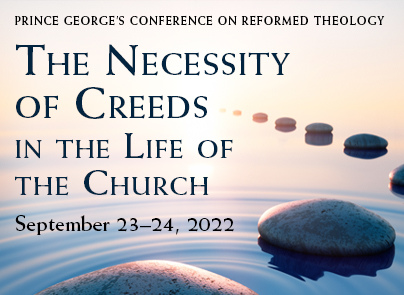 Craig Carter • J.V. Fesko