If Grace Is So Amazing, Then Why Do We Struggle With It?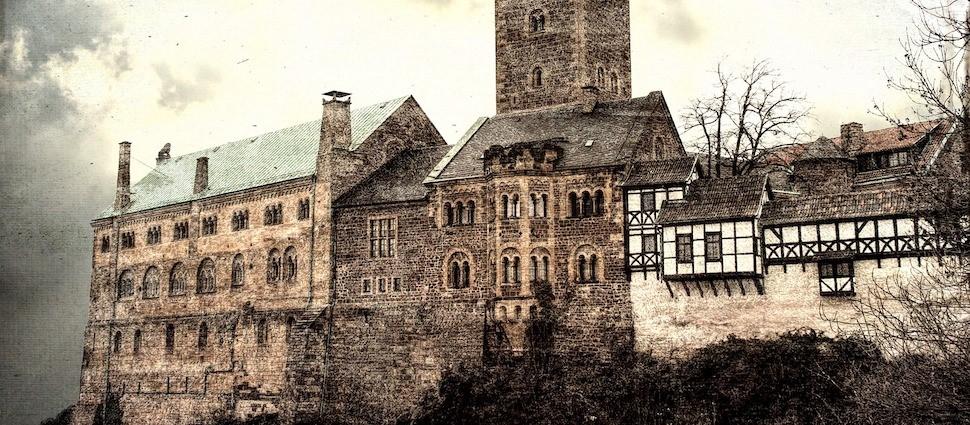 As one of the solas of the Reformation, the centrality of grace in the Christian life is hard to overstate, but it seems Christians struggle somewhat to understand exactly what it is and how it operates.  To demonstrate this misunderstanding, here's a quick quiz: "True or false; we are saved by faith."  Sounds insultingly easy, doesn't it?  But if you answered "True" you get only partial credit.  That's right.  The statement "we are saved by faith" is true, but not fully because it's merely shorthand for the Reformation's emphasis that a person can stand right before God only through trust in the gospel of Christ, as opposed to Roman Catholicism's accent on participation in the sacraments.  You receive full credit if you answered "False" because the biblical formula for how a person is justified is spelled out in Ephesians 2:8 which says, "for by grace you have been saved through faith…."  The apostle succinctly shows that our salvation is due first and foremost to the gracious work of God in Christ; faith works as an instrument by which we appropriate God's graciousness.
And speaking of "graciousness," believers also struggle with understanding just exactly what grace is.  When Christians say, "I need God's grace," some of them seem to use the term almost as if grace is in some sense tangible or has substance.  But it is essential to keep in mind that when Paul states that God's grace was given to him (Ephesians 3:2, 7-8), he wants us to understand that God has assumed an attitude of favor that is seen in his kind actions toward his creation and his creatures.
The Reformers' commitment to Sola Scriptura as their sole authority for truth led them to the right view that grace is not an object; rather it is God's favorable disposition and benevolent actions toward those whom he chose before the foundation of the world.  So when speak of God's "grace" what we are really referring to is God's "graciousness."  And understood this way, grace really is amazing because the God who made and sustains every particle throughout the vast universe has chosen of his own free and uncompelled desire to show his immeasurable favor to us.  And – speaking for myself – this is especially amazing since I am in no way deserving of even the minutest display of graciousness from God, let alone to be the recipient of such a lavish outpouring of grace as Paul ascribes to God in Ephesians 1:7-8.
That God would assume such an attitude and exhibit such actions toward his rebellious creatures is completely counter-intuitive to us.  And this no doubt leads to another struggle we have with grace.  Since in Adam we're wired to think that everyone should get what they deserve and that we have the innate ability to fix whatever we've broken, we're not naturally inclined to accept any outside help. But the Scriptures tell us this is foolishness.  God's kind actions on our behalf, motivated by his favorable inclination toward us means that he does for us what we can't (and won't) do for ourselves.
The most obvious case in point is Adam (Genesis 3).  After his transgression Adam tried but couldn't come up with a real solution to the problem of his changed status before God.  His efforts to stitch together a makeshift covering for himself and his wife amounted to nothing more than a jury-rigged costume that was inadequate to cover, let alone remove, their guilt and shame.  So God stepped in at this critical juncture, exercised his graciousness, and did for the man what Adam could not do for himself.  Although Adam deserved death, the Lord assumed a kind disposition toward his fallen creatures and out of free benevolence he acted, giving a provision (a more substantive covering) and a promise, namely that he would send One who would not only fully and completely fix what Adam had broken but would also give to his people far beyond what we lost in our original parents.
And even though we may struggle with allowing someone else to do something essential for us, we believers today can be profoundly grateful that the Lord Jesus continues to exercise his graciousness toward us. One important way is in his role as our Mediator and Advocate (1 John 2:1), representing us before the Father until we are finally delivered from sin, because we cannot stand on our own before him.
---
James Rich is the Assistant Pastor at Covenant Presbyterian Church (PCA) in Harleysville, PA, and holds a Ph.D. in Church History from Westminster Theological Seminary in Philadelphia. He taught high school history and Bible and has served as an adjunct faculty member at the college and seminary level.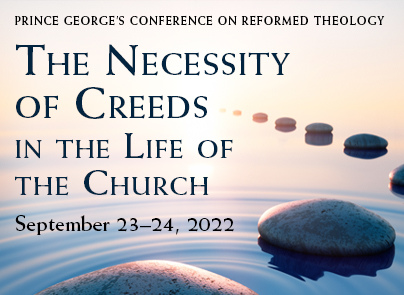 Craig Carter • James Fesko