In You, the Orphan Finds Mercy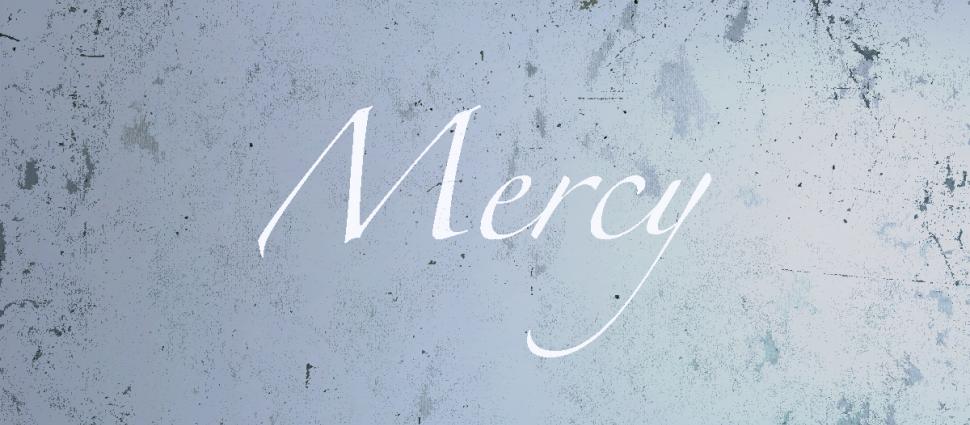 Last month, I boarded a plane to Africa--together with my wife and three kids. We did so in order to become the parents of four kids. Early in our marriage, my wife and I felt a desire to see our family grow through adoption. Circumstances being what they were, we waited several years before initiating the adoption process. Other circumstances being what they were, we waited another three years for the process to work itself out. Years of waiting, thousands of dollars, countless tears shed, and reams of paperwork filed, re-filed, notarized, authenticated, and submitted for review by multiply layers of state, national, and international bureaucratic agencies and finally we finally left to adopt our soon-to-be son.
Why would we subject ourselves, our marriage, and our family to the rigors of adoption? I was asked this question the other night by a sweet family who was curious about this adoption process. I told them that I read in Galatians 4:1-7 and Romans 8:12-17 were I discovered that, in Christ, God had adopted me. Spiritually speaking, we are born "enslaved to the elementary principles of the world" (Gal 4:3). But God in his mercy provided redemption for the spiritual orphan through Jesus Christ, "God sent forth his Son, born of woman, born under the law, to redeem those who were under the law, so that we might receive adoption as sons" (Gal 4:4, 5). Additionally, I read throughout the Old Testament where God calls his people to provide for the most vulnerable in society, specifically "the widow, the fatherless, and the sojourner" (Ex 22:22, Deut 10:18, and 30+ other places). Quite simply, I believe that when God said this, he meant it. God loves to show mercy to the needy (see Westminster Confession of Faith, ch. 12).
However, this opens the door for another question--namely, "What compels us to adopt?" When I get past the sappy and saccharine sentimentality of thinking I'm rescuing some poor child from poverty and realize that, theologically speaking, I am the orphan, it compels me to love the orphan as God has loved me. It is for the simple reason that when we were orphans God showed us mercy. Think about the beauty of this doctrine. God takes an orphan and puts his name upon him, gives him access to the throne of grace with boldness, loves him as his own child, and makes him an heir of heaven. When we were the orphan, lacking in the basic relationships and necessities of life, God showed us mercy. "In [God} the orphan finds mercy" (Hos 14:3). That which was lacking and missing in your life was fulfilled and met by God in his mercy. This is where our doctrine should lead to doxology, which should--in turn--lead to action. After I explained that this is the reason for our adoption, one of the family members looked at me and said, "Wow, you get to explain the Gospel every time someone asks you about adoption, don't you?" I replied, "That's exactly the point."
Has God been merciful to you? Has God supplied your every need? Then you should seek to mirror the grace and mercy of your Heavenly Father by showing the same mercy to the fatherless. In commenting on Hosea 14:3, the Puritan Richard Sibbes gives us this exhortation,
Let us learn how we are to respond to God's dealing with us. We are to show mercy to the fatherless and those who stand in need, as the apostle Paul exhorts in Colossians 3:12, "Put on then, as God's chosen ones, holy and beloved, compassion, kindness, humility, meekness, and patience," as if he should say, as you would prove yourselves to be elect members of Christ and children of God, so show your likeness in this particular, "show compassion." This has ever been, and yet is at all times, a character of God's children, and shall be to the end of the world. It is a sign such a one has [experienced] mercy, that is ready upon all occasions to pour forth compassion upon others, as hard-heartedness shows a disposition which has not rightly tasted of mercy. As we say in another case, those that are appeased in their consciences, in the sense of the forgiveness of sins, they are peaceable to others, because they feel peace. So here, those that feel mercy will be merciful, those that have felt love will be loving to others… If God has stamped his image upon you, then you will pour out your hearts and be merciful to the orphan, the widow, and the distressed persons… Therefore, let us labor to express the image of our Heavenly Father in this. (Sibbes, Richard, and Alexander Balloch Grosart. Works of Richard Sibbes: Volume 2. Edinburgh: Banner of Truth Trust, 1983. 296-297.)
Around the world, there are an estimated 153 million orphans who have lost at least one parent. There are nearly 18 million children who have lost both parents and are living in orphanages or on the street (statistics provided by Congressional Coalition on Adoption Institute). These are children who lack those family relationships which we would consider basic and essential. These are children who lack the care and attention of a mom and dad. These are children who, at best, will receive their basic nurturing not from parents but from an institution. These are children who are at constant risk of disease, malnutrition, exploitation, and death. 18,000,000 children waiting to experience the mercy of a father. 18,000,000. Let that number sink in. These are the most vulnerable of society and the very ones for whom God has called the Church to provide.
What if instead of thinking, "Isn't it nice that God cares for the orphans," we thought, "Isn't it amazing that God cared for me!" And then, what if we thought, "God showed mercy to me when I was an orphan. Now I will show mercy to the orphan." What would happen if the Church would reflect the image of a Heavenly Father who has shown us mercy? What if we cared more about showing mercy to the fatherless than we feared entering into the financially and emotionally draining mess and chaos of adoption? The Church MUST rise up as the answer to the crisis of 18 million orphans; 18 million kids who are in desperate need of a father's mercy.
There are numerous ways in which the Church can show mercy to the fatherless. I will not be so presumptuous as to say every Christian must adopt. Though, I will add that many will use any wiggle room whatsoever to avoid the Lord's call to adopt. I neither want to bind your conscience in an unbiblical manner nor justify your flight from God's command. But there are other ways to show mercy to the orphan. Adoption is financially draining on a family. You can financially support families who are adopting. You can pray for the orphan. You can advocate on behalf of orphans and raise awareness of the plight of the orphan. You can support your local crisis pregnancy center. If you are not called to adopt, you can still sponsor an orphan to help provide his basic needs. There are many ways to help and many great organizations that can connect you with ways to show mercy to the orphan.
I am well aware of the mess and chaos of adoption. Adoption is a process borne out of the trauma of a child being orphaned. It is messy. And our process isn't over yet. There are many more emotional, financial, and physical twists and turns ahead for us. But I am also well aware of the humiliation Christ faced in the incarnation. It was a messy process. He was born into poverty. He was subjected to the Law. He underwent the miseries of this life. He endured the wrath of God. He died a horrific death on the cross. He was buried and was held by the power of death for a time (WSC 27). What an ignoble journey for the Son of God. But the Son willingly submitted to the will of the Father so that we would experience the mercy of that same Father. If I am called to live a Christ-like life, then I must show mercy to the orphan. Beyond the orphan's need to receive mercy, if I am to be faithful, I must show him mercy.
Related Resources
Dan Cruver Reclaiming Adoption
Russel Moore Adopted for Life
Trevor Burke Adopted into God's Family