Incomprehensible but Knowable: Special Revelation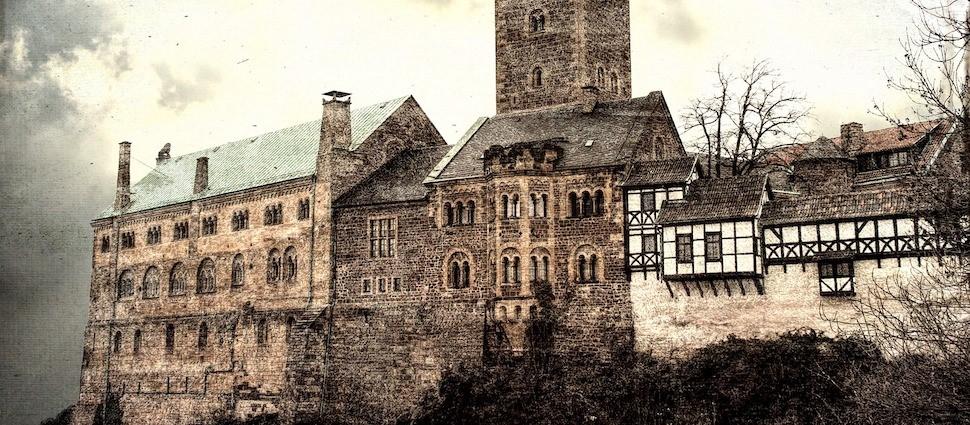 While growing up, my church would sing an old gospel song that said Christ "hideth my soul in the cleft of the rock and covers me there with his hand." It's a repeated line, clearly intended to be remembered. The lyrics were an obvious play on Exodus 33 where Moses, hearing God's willingness to confirm his ongoing presence with Israel on the journey from Sinai to the Canaan, asked the LORD, "I pray, show me Your glory" (Exodus 33:18). Consider for a moment all that Moses had seen to this point: his own physical salvation as an infant, the bush that burned and was not consumed, his call to ministry from the LORD, the plagues upon Egypt, the crossing of the Red Sea on dry ground, the pillar of cloud by day and fire by night, manna and water miraculously provided in the desert, meeting with the LORD on the top of Sinai for the delivering of the Law, and, to top it off, we read just prior to Moses' request for a full disclosure of His glory that "[t]he Lord spoke to Moses face to face, just as a man speaks to his friend" (Exodus 33:11). Moses had witnessed, again and again, the power and glory of God in his life. Yet, Moses wants more. How will the LORD respond? Will He grant Moses' request and show him His glory, which Moses must perceive to be above and beyond all that he had already seen?? Here we see a near ideal intersection of God's Incomprehensibility and Revelation.
Shortly put, God's incomprehensibility is the doctrine that says while thoughts about God in the mind of man can be true and accurate, they can never be complete. This requires God to reveal himself to us and to do so in a way that we can understand what He has chosen to reveal. In fact, Presbyterians confess that "[t]he distance between God and the creature is so great, that although reasonable creatures do owe obedience unto Him as their Creator, yet they could never have any fruition of Him as their blessedness and reward, but by some voluntary condescension on God's part, which He hath been pleased to express by way of covenant" (WCF 7.1). Paul asks in 1 Corinthians 4:7, "And what do you have that you did not receive?" In other words, what do we have that didn't come from somewhere or someone else? Applied to our knowledge of God: what do we know about God that He Himself has not told us? In a certain sense, theology is a one-way street. We cannot attain to the heavenlies. The heavenlies must come down to us. In Exodus 33, what did Moses know about God that God had not shown him or caused him to experience? Moses knew that the glory of God, as much as he had seen and experienced, was more, was greater.
As Moses asks God to show him the fullness of his glory, God understands what Moses does not: God's full glory would destroy Moses. God tells him "You cannot see My face, for no man can see Me and live" (Exodus 33:20). Consequently, we have pictured, acted out, and recorded for us the state in which all of us find ourselves as we seek to know God, that we will never comprehend Him, but our greatest delight is found in the pursuit of any apprehension of Him. We can know God, but we can never fully understand Him. How was this seen? God tells Moses that He will hide him in the cleft of the rock and cover him with His hand. As His glory passes by, God keeps Moses from seeing it fully, but allows him to see the backside, or the tail end, or, simply, a fraction of His glory. God is pleased to reveal His glory to Moses, but only part of it. Why? Because He knows that while Moses could see His glory, could understand His glory, and could even know quite a bit about His glory, the fullness of it all could never be fully contained in the mind of Moses. It would destroy him.
Has God revealed Himself to us? We know this to be true (Hebrews 1:1-3)! Has God revealed ALL of Himself to us? No. The corollary questions and answers are these: can we know God? Absolutely. Can we FULLY know and comprehend God? Absolutely NOT. All that we can know about God we will find in His Revelation of Himself to us, but, even then, we will know it partially and imperfectly. Praise Him, that he has been as kind to us as He was to Moses: He has hidden us in the Rock, He has covered us with His Hand, and He has shown us but a glimpse of His glory, enough of Him that we might love and serve and be changed, but not destroyed by Him.
Joel Wood is the pastor of Trinity RPC in Burtonsville, MD, between DC and Baltimore. He holds M.Div. and D.Min. degrees from the Reformed Presbyterian Theological Seminary and is 1/4 of The Jerusalem Chamber podcast, a roundtable discussion about the doctrine, worship, and piety of the Westminster Confession of Faith.