Jesus and the God of Classical Theism Podcast
Jesus and the God of Classical Theism
In Jonathan's absence, James is flying solo as host, welcoming author and seminary professor Steven Duby to the podcast. Steven's new book, Jesus and the God of Classical Theism: Biblical Christology in Light of the Doctrine of God, provides the foundation for today's conversation and the discourse is as weighty as the book's title suggests.
The issue is clear: do modern treatments of the person of Jesus Christ align with earlier teachings of God's attributes such as immutability, impassibility, eternality, and the like? Duby's excellent treatise carefully and convincingly makes the case that biblical Christology clearly affirms the divine distinctions of our Lord.
To possibly win a copy of Duby's book, enter here. The books are provided by Baker Academic.
The Story of Scripture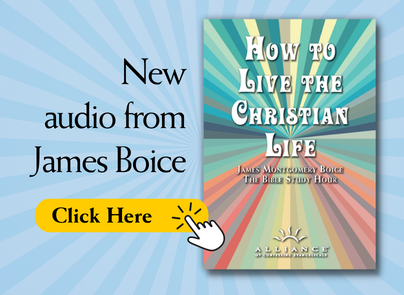 New audio from James Boice
Register for the Philadelphia Conference on Reformed Theology