John Bertram Phillips – A Bruised Reed Firmly Planted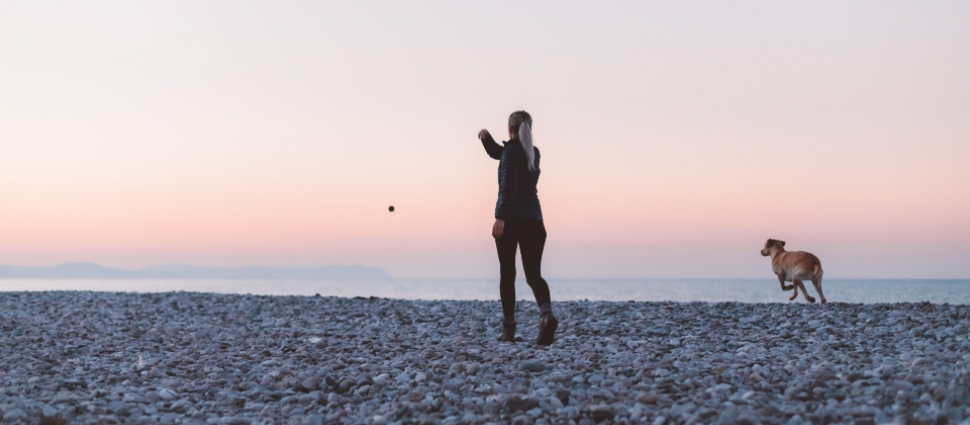 John Bertram Phillips – A Bruised Reed Firmly Planted
Some know him as the author of Your God Is Too Small, an influential book that challenged a complacent generation to rediscover and cherish the God of Scriptures. Others remember him for his translation of the New Testament into modern English (the first of its kind), which his friend C.S. Lewis encouraged him to pursue. His clarity of communication and his passion for the truth and beauty of Scriptures made him one of the most renowned Anglican clergymen of the last century, with millions of copies of books sold.
Through this rise to success and fame, J. B. Phillips lived with a clinical and often debilitating form of depression and anxiety. In fact, his success was often a compounding factor of his condition. But his willingness to speak openly about his struggles and his unwavering conviction of the greatness, wisdom, and love of God in spite of any earthly human pain have helped many who are called to walk down a similar path.
The One-Hundred-Per-Cent Mirage
Phillips's early life was marked by painful events. Born in Barnes, Surrey, on 16 September 1906, he suffered the first painful loss at age 15, when his mother, Emily Maud Powell, died of cancer after a long and painful illness. Apparently, he never received the same support from his father Philip, an officer in the ministries of Health and Labour, who expected too much of John. Nor did he receive the same warmth and affection from his step-mother.
Taught to aim for excellence in all things, John became a star pupil first at Emmanuel School, Wandsworth, and later at Emmanuel College, Cambridge. It was there that he abandoned his youthful atheism and felt called to become a clergyman in the Church of England. In 1930, after a period of theological studies at Ridley Hall, Cambridge, he was ordained deacon in St Katharine's Church in London.
The same year, he became a priest and accepted a call to assist Sidney Ford, vicar of St John's church in Penge, in south-east London, as a curate. Phillips took his task so seriously that it drained his energies. When the strain started to affect his body, he was forced to leave his post. He worked as a journalist for some time, while placing himself in the care of Leonard Browne, a Christian psychiatrist, who helped him to see the damaging effects of his perfectionism.
About twenty years later, he wrote in Your God Is Too Small, "Of all the false gods there is probably no greater nuisance in the spiritual world than the 'god of the one hundred per cent.' For he is plausible. ... This one-hundred-per-cent standard is a real menace to Christians of various schools of thought, and has led quite a number of sensitive conscientious people to what is popularly called a 'nervous breakdown.' And it has taken the joy and spontaneity out of the lives of many more who dimly realize that what was meant to be a life of 'perfect freedom' has become an anxious slavery."[1]
A Timely Writer
By 1936, Phillips had recovered enough to accept an invitation to be a curate at St. Margaret's church in Lee, also in south-east London. Later, he became rector. From there, he moved on to the Church of the Good Shepherd, still in Lee, where he became priest and later vicar. It was there that he began to translate Paul's epistles in a language the young people in his church could readily understand. This led to a translation of all the letters in the New Testament (published in 1947 as Letters to Young Churches) and, eventually, of the whole New Testament.
On 19 April 1939, he married Vera May Jones, a dance teacher, who became to him a pillar and source of encouragement. Lively and extroverted, she brought a needed balance to his life. She also helped to edit some of his writings and to manage the thousands of letters he was receiving from the readers of his translations and of other books he had published. The birth of their daughter also contributed to bring stability to John's life.
In 1945, he moved to a parish in Redhill, which was free from some of the stress of war-time London. Even there, his symptoms persisted. Ten years later, the success of his books and translations convinced him to retire to Swanage, in Dorset, where he could focus on his writings. By this time, he was also receiving thousands of letters, which he faithfully and carefully answered.
In 1963, the publication of Honest to God by John Robinson, with its challenges to the historicity of Christ's resurrection, moved Phillips to write Ring of Truth, a testimony of his experience as translator and how it led to his unwavering conviction of the authenticity of the New Testament. It was an important document at a time of doubts and controversy and resulted in another flood of letters.
Only Forward
By the early 1960s, Phillips's nervous disorder had returned in full force and he was diagnosed with severe clinical depression. "Without any particular warning the springs of creativity were suddenly dried up," he said; "the ability to communicate disappeared overnight ... the feeling of being utterly drained of all emotion and desire persisted and I simply ceased to work."[2]
The illness manifested itself in many physical forms, with headaches, intestinal trouble, and a distressing and persisting pain around his eyes. Psychotropic medications never helped. On the contrary, they brought a plethora of side-effects.
He sought the advice of different doctors and entered voluntarily in a psychiatric clinic where he was simply described as overworked. The variety of opinions among psychiatrists was a cause of frustration. "At sixty years of age, I have endured nearly five years of torment and fear," he wrote in a letter to Dr. Frank Lake. "The reason why I am exasperated is that different doctors tell me different things. Surely to goodness I am not all that unique!"[3]
His worst moments were at night, when sleep prevented any attempt to control his mind. He often woke up overwhelmed by fears ("What worries me is how much more I can stand") and temptations ("At the worst times one feels this is sheer pointless suffering, and that is the hardest temptation to endure").[4]
In spite of this, he continued to write and to reply the countless letters he received from people from all over the world, most of whom had no idea of what he was suffering. With time, he realized that mental anguish, in its multiple forms, was more common than he thought, even in people who maintained a composed demeanor.
There were times when the letters he received ended up comforting him. He also reached out to other authors who had experienced some of his same sufferings. One of these was Michael Hollings, a Roman Catholic priest, author of the book, The One Who Listens, where Phillips found a precise description of the same darkness he had been facing.
To Phillips's confession of emotional exhaustion, Hollings gave a wise reply: "The answer is that there is really only the way forward, which does not seem a way and which no one 'wants' to tread. There is no way out; no escape which is more than a mirage, illusory. ... I have no doubt in my mind that God knows who he is taking up into the sharing of sacrifice. ... and though there may not seem to be even courage to go on, he will lead you by the hand, invisibly, intangibly but surely on through darkness until, when he wills, you will see a great light."[5] In other letters, Phillips shared similar words of comfort with others.
Phillips died at home, on 21 July 1982, following a long illness. After his death, his wife Vera published a short booklet, J. B. Phillips, The Wounded Healer, where she included a sample of his diaries and letters, revealing the anguish he had endured, with only a few short periods of remission, for fifty years. She also brought his autobiography, The Price of Success, to completion, and worked with author Denis Duncan on a collection of quotations, Through the Year with J.B. Phillips.
The contrast between the torment J. B. Phillips revealed in some of his most intimate confessions and the exciting and joyous discovery and proclamation of God's nature, works and revelation that he expressed in the majority of his writings is not a contradiction. It's only a manifestation of what all Christians experience, in varying degrees of intensity, on their pilgrim journey through this fallen world.
He described this contrast in his translation of 1 Peter 1:1-9 where, after proclaiming the wonder of God's mercy toward us in Christ and the place trials and temptations have in God's perfect plan, the Apostle concludes, "At present you trust him without being able to see him, and even now he brings you a joy that words cannot express and which has in it a hint of the glories of Heaven; and all the time you are receiving the result of your faith in him—the salvation of your own souls."[6] It was a certainty Phillips held dear.
---
The Story of Scripture
2023 Annual Report
Register for the Philadelphia Conference on Reformed Theology