Keeping Churches Safe and Sound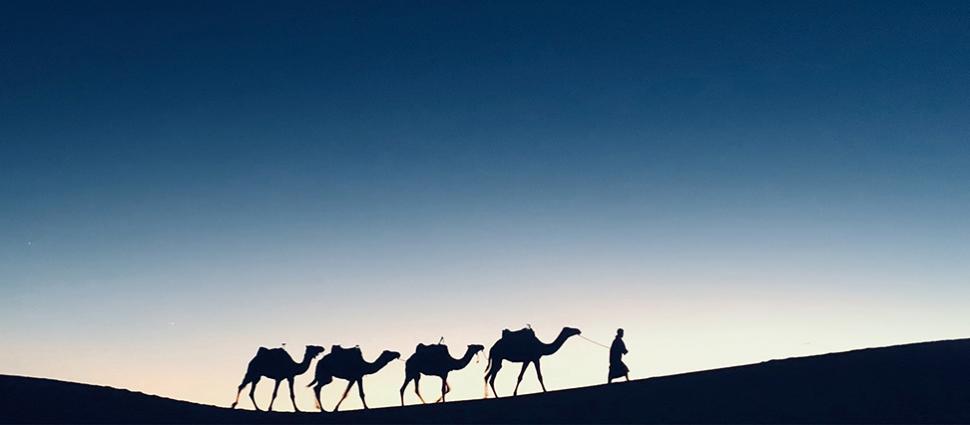 Churches (as communities of professing Christians) are meant to be safe places. But all too often this has not been the case. Revelations of widespread abuse in many churches has seriously damaged the reputation and trustworthiness of the church as a whole before the watching world.
It could be rightly argued, however, that the violation of the church's safety in recent times is not unrelated to an even greater violation that goes back much further than the incidents being reported by the media. That is, the violation of its commitment to preserving sound teaching from the Bible. Both Old and New Testaments declare repeatedly that when the church departs from sound doctrine, it inevitably leads to corrupt behaviour.
This is very much the concern of the Apostle John in the three New Testament letters that bear his name. He was by this time an old man – possibly in his eighties – and according to church tradition, he had left Jerusalem in the aftermath of the city's overthrow in the 70's AD and was now resident in Ephesus. From there he exercised a ministry of pastoral care and instruction for the churches of that region. The two big issues that dominate his concern for them are to challenge the false teaching rampant in those churches (causing significant division in some) and to challenge the unchristian conduct to which it was linked.
Although they tend to be lost in the shadow of his first letter, 2&3 John actually have a great deal to say to both these issues, but from a very pastoral perspective. 2John was addressed to 'the chosen lady and her children' (2Jn 1) – almost certainly veiled language for a local church and its members – and 3John to 'Gaius' who may well have been an Elder in that same church. Both allow us an up close and personal glimpse of the best kind of pastoral care in action. In the case of 2John, the apostle is concerned to address what is needed to keep churches 'safe and [doctrinally] sound' while 3John spells out what is involved in safeguarding faithful ministry in the church. I want to take up the first of these concerns in this article and then turn to the second in it sequel.
Several things stand out in what John has to say by way of encouragement to this church in the struggles it was facing, but they all crystallise in his exhortation to 'continue in the teachings of Christ' (9).
The first is the way he encourages these believers to keep going in their struggle and not lose heart. The apostle's choice of words in his salutation and greeting is deliberately crafted so as to lift their spirits and remind them they are not alone in what they are facing. He makes it clear in the opening verse that the sentiments expressed in what follows are not only his, but are shared by churches everywhere that are loyal to the truth revealed in Scripture. He even reinforces the normal wording of his apostolic greeting to 'Grace, mercy and peace…will [inserted] be with us [instead of you] in truth and love' (3). Regardless of how they may have been feeling in the thick of their troubles, John was giving the strongest assurance God's promise would not fail. Whatever its cost, their struggle to be faithful was not in vain.
In the second place he reminds his readers about the link between law and love in the way God relates to his people and how he equips them to live for him in this world. This is one of the keynote truths John has woven deeply through the teaching in his first letter. Echoing what Jesus himself taught his disciples in the Upper Room: 'If anyone loves me, he will obey my teaching' (Jn 14.23). He stresses this truth because the impact of false teaching on the churches at that time was leading to blatant disobedience on the part of many who claimed to love Jesus. John makes it clear that the connection between love and obedience is crucial. He rejoices that those to whom he was writing know this already and have not wavered in their commitment to it (4); but urges them to keep on going. It is a principle that every church needs to know and implement in its life corporately if it is to remain 'safe' for those who seek refuge among its people.
Interestingly, the third angle John provides on this issue shows how this dual devotion to sound teaching and faithful living is not only bound up with God's glory, but also with the eternal good of his people. Once again he points the finger at the false teachers who had infiltrated so many churches at that time, denying fundamental gospel truths – not least those which relate to the nature of the incarnation of Christ. He denounces them as 'antichrist' (7). But he then turns back to his faithful listeners, urging them 'not to lose' what they 'had worked for' in order that they 'may be rewarded fully' (8). That is, that they may remain faithful to the gospel message that not only brought them to faith in Christ, but also had thus far been building them up in fellowship with him and one another and which alone will bring them home to glory. In so doing, he warns against anyone who 'runs ahead and does not continue in the teaching of Christ' (9), because such a person 'does not have God'.
The issue at stake was of such seriousness that John tells his readers in the fourth place, if anyone comes to their church teaching a faulty Christology, he should not be welcomed or given any hospitality (10). The only way his readers could recognise such teaching would be if they already had a clear grasp and firm commitment to what the Bible actually teaches in the first place.
It is not without significance that the grand-scale disintegration of many major denominations in the Western world at this time have systematically eroded their doctrine of the Person and Work of Christ. Those same churches are now imploding over issues of human sexuality. John's climactic statement spells out how much is at stake 'whoever continues in the teaching has both the Father and the Son' (9) – namely, salvation itself.
The urgency of John's message, not just for the church of his own day, but the church through the ages, could hardly be clearer. If churches are to be places that are truly safe for those seeking a spiritual home, then they must also be sound in what they teach from Scripture.
The Story of Scripture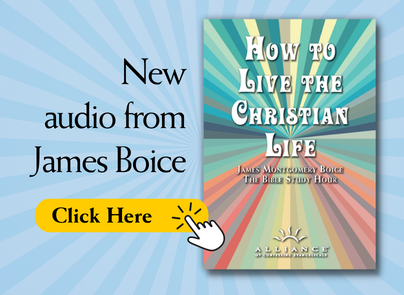 New audio from James Boice
Register for the Philadelphia Conference on Reformed Theology