Lessons from Preaching Revelation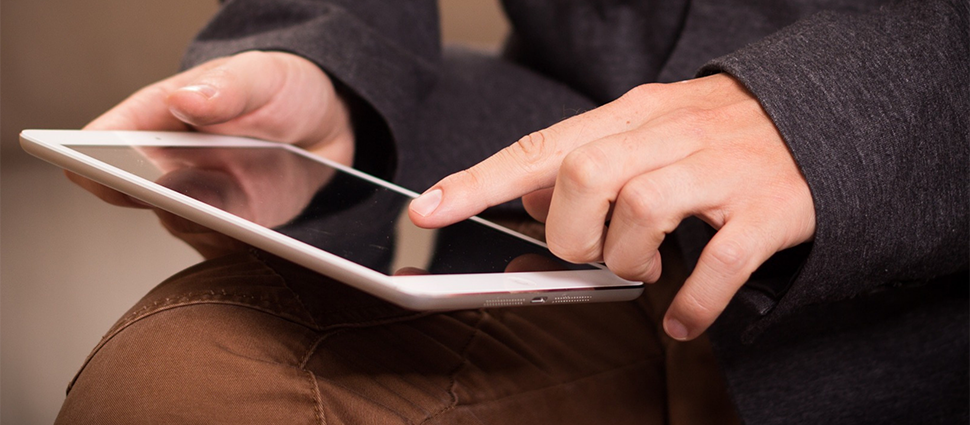 "To him who loves us and has freed us from our sins by his blood and made us a kingdom, priests to his God and Father, to him be glory and dominion forever and ever. Amen" (Rev. 1:5-6).
I have been preaching long enough to have now completed a number of different expository series.   Few have been so challenging and have impacted me so greatly as the preaching of Revelation, which I complete this week.  Revelation is a book that requires quite a bit of work to preach – many weeks I began my preparation scratching my head trying to figure out what the text was saying!  But the effort has been very rewarding.  One reason I preached Revelation is that many Christians barely even try to read it due to its strange imagery (and also because of the bizarre and confusing interpretations they have previously heard).  But if Revelation is Christ's particular message to the churches of this age and to his people facing tribulation in this world, it is essential that we study its message.  Not only should Revelation by understood by Christians today, it should be considered a vitally important guide to the church and to Christians in the world.
With this in mind, let me comment on some of the ways Revelation has impacted me personally:
First, Revelation's focus on the centrality of the exalted Christ.  Revelation is above all else a book about the sovereignty of the glorified Jesus Christ.  From the opening vision of chapter 1, where Jesus is revealed as the glorified High Priest, to the powerful vision of Christ opening the seals of God's will for history (chapters 5-6), its vision of the triumphant Lamb standing atop Mount Zion with His victorious church (14:1), until His final testimony in chapter 22, Revelation sets before us a Sovereign Lord who is wholly able to save His people.   Whereas the four Gospels teach us about Jesus' life, ministry, death and resurrection, and whereas the New Testament epistles work out the doctrines of salvation, Revelation especially directs us to the present reign of Jesus from heaven for the sake of His church.  In my judgment, many Christians do not think often of Jesus in terms of His present reign and sovereign rule.  Revelation sets Jesus constantly before us as our presently reigning and victorious Lord.
Second, Revelation's concern with the life of the Christian and the Church.  Ours is a generation in the church where almost all attention is focused getting people to believe on Jesus and to join the church.  Our attention then shifts to other people who need to be saved.  But Revelation shows that Jesus is extremely concerned with the affairs of His people and that He responds to our lives in both judgment and blessing.  The vision of chapter 1, in which Jesus stands sovereignly among the candlesticks of the church, holding the stars of the churches in His hand, should stick in our minds.  The seven letters of chapters 2-3 should weigh heavy upon our consciences as especially opening up the mind of Christ for us.  There are three main concerns in these letters.  First is the doctrinal purity of His church.  "I hold a few things against you," Jesus told the church in Pergamum, and then chastised them for tolerating "the teaching of Balaam," and "the teaching of the Nicolaitans" (Rev. 2:14-15).  Second, Jesus cared deeply about the moral purity of His church, threatening severe judgment on those who were given over to sexual immorality and idolatry (Rev. 2:14, 2:20, 3:4).  Third, Jesus spoke fervently about the need of his people to maintain their zeal for ministry in His name.  He wrote to Laodicea: "because you are lukewarm, and neither hot nor cold, I will spit you out of my mouth" (Rev. 3:16).  Revelation should cause us to take seriously our obligation to lead faithful, godly, and zealous lives for Jesus' sake.
Third, Revelation's call for the Church to persevere under tribulation.  In my view, one of the most alarming errors in the teaching of Revelation is that Christians will not have to endure the tribulation of this present age.  But Revelation could not be clearer in telling Christians that we will conquer only by remaining faithful under great trials in this world.  Over and again, Jesus speaks of the reward for "the one who conquers" by remaining faithful despite all persecution.  This theme is of special importance to us today, when Christians face such bloody persecution around the world and increasing intolerance and injustice here in America.  Jesus demands that we stand up to both evil government authorities and the enticing seductions of a depraved culture.  In Revelation, He promises to judge evil so as to protect His church (Rev. 7:2-3) and to give faithful believers the strength we need to persevere.  One of the great verses of Revelation concerns how Christians conquer over Satan and evil: "they have conquered him by the blood of the Lamb and by the word of their testimony, for they loved not their lives even unto death" (Rev. 12:11).  These are words that should be engraved on our conscience and which we should resolve to fulfill.
Fourth, Revelation's promise of blessing in the Second Coming of Jesus.  Another sad effect of bad teaching on the end times is that perhaps most Christians dread the thought of Jesus returning.  But Revelation, together with the whole New Testament, teaches that this is the great hope in which the fullness of our salvation will come.  Christians should not be afraid that having trusted Jesus in life, they will somehow be rejected when Christ returns.  Instead, it is only the wicked and unbelieving world that should dread the return of Jesus.  John writes: "Behold, he is coming with the clouds, and every eye will see him, even those who pierced him, and all tribes of the earth will wail on account of him" (Rev. 1:7).  Another of the great refrains of Revelation celebrates the great victory when Jesus comes: "The kingdom of the world has become the kingdom of our Lord and of his Christ, and he shall reign forever and ever" (Rev. 11:15).  What could be more exciting!  Thus the suffering church longs for His coming and the adoring Bride calls to her Lord, "Come Lord Jesus!"  He promises, "Surely I am coming soon" (Rev. 22:20).  This thought should burn in our hearts with excitement, with hope, and with a desire to worship and serve Him now.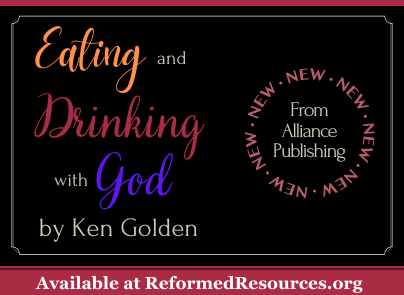 NEW: Eating and Drinking with God by Ken Golden