Liturgies: their Value and their Limitations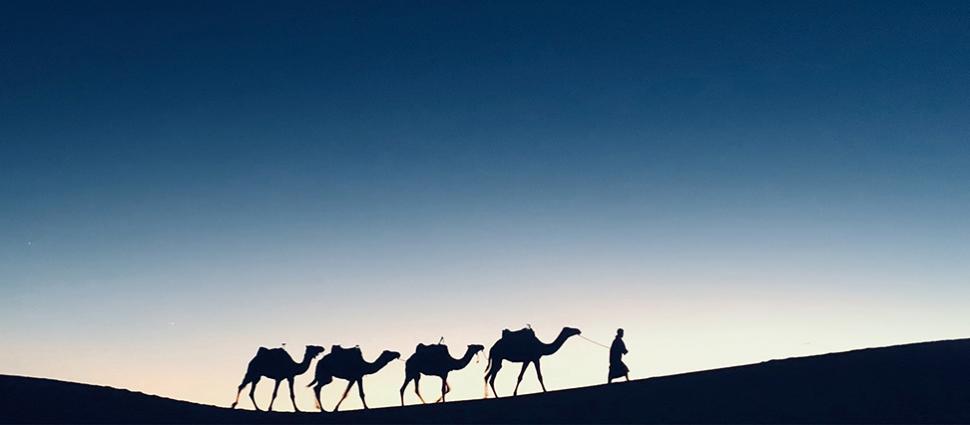 Just recently I had the opportunity to worship in the church in which I grew up. It is Episcopalian and for the first time in a very long time I found myself following the order of the Book of Common Prayer. It was one of the more recent editions of the Prayer Book; but, nevertheless, the shape and contours of the 16th Century original were still very recognisable.
Throughout the service I found myself not only appreciating the richness of this centuries old form for worship, but also musing afresh on the value and limitations of a self-consciously liturgical approach to public praise. The fact that, like so many people over the past few months, I had acquired my own copy of Reformation Worship: Liturgies from the Past for the Present, edited by Jonathan Gibson and Mark Earngey, meant this theme had already been much on my mind for several weeks.
That there is real value in liturgy is beyond question. Even those churches whose worship is self-consciously 'spontaneous' are actually liturgical without their realising it. Every act of worship is a leitourgia [Gk] – an offering up of praise to God. So the issue is not about the presence of liturgy; but rather, its faithfulness to the Scriptural paradigms for worship and its effectiveness in genuinely engaging the worshippers in attendance.
On this point many expressions of contemporary liturgy are immediately found wanting. They are often shallow in content, repetitive in nature and more inclined to draw attention to the person or persons leading worship than to God as it true object. Regardless of its pursuit of spontaneity and authenticity, too often it loses depth and vitality because it has less to 'fuel' it than many older expressions of praise throughout church history.
Flicking through the BCP again, during my recent return to an Anglican service, left me freshly impressed by the value of this almost 500-year old resource. Thomas Cranmer and those who aided him in its production, not only provided countless Christians with a rich and varied expression of praise that traversed key doctrines and pivotal moments in the story of redemption over the church year, but it was also built around a core of 'staples' for faith: central truths and vital staging posts that underpin the hope of the gospel.
For anyone brought up on this form of worship, almost without their being aware of it they were being catechised from their earliest years as well as being given voice to respond to God meaningfully, eloquently and with depth. Indeed, there are more than a few places in its order where the worshipper is allowed and encouraged to feel the out-of-our-depth-ness that is appropriate to every true encounter with God in praise.
Its weekly focus on confession and pardon in the 'General Confession' is priceless in terms of the pastoral dimension of worship. It provides a constant echo of David's burning question, 'Who can ascend the hill of the LORD; or who can stand in his holy place?' (Ps 24.3-6), but then leads to the answer of forgiveness and cleansing that is ours in Christ. Not without reason this confession and assurance of pardon is located near the beginning of worship in order to literally get our sin 'out of the way' to allow us to truly enjoy God in the act of glorifying him.
The collects (short prayers) of the Prayer Book provide a holy and much-needed deliverance from the narrow range of topics covered in the intercessory prayers of many a nonconformist church.
Likewise, the thought-provoking language used in the orders for Baptism and Holy Communion provide a challenging antidote to the often man-centred and superficial language that has come to dominate the understanding of sacrament in many other forms of worship.
There is indeed value in an extended book of liturgy that will lead worshippers through the Bible as well as through the church year with a regularity and repetition that reinforce the faith we express through praise. There are, however, caveats that need to be entered in terms of recognising the limitations of such aids to worship.
The one most commonly flagged up is the danger of worship's becoming mindless and mechanical. With so many of the elements of worship being memorised – even subliminally – through repetition, it can be all too easy to 'say the words' at the appropriate point in the service, but with heart and mind disengaged. Worshippers who use these forms need to do so in a disciplined manner. That is, with heart and mind engaged with the words of praise they offer and the God to whom they are directed.
The same is just as true, if not truer for those who lead in public worship.  No matter how well they may know the words for each component of the service, their manner in leading as much as their tone in doing so will signal the difference between worship 'in spirit and in truth' and 'vain repetition'.
The essence of worship is engagement with God, through Christ our Mediator, in the power of the Spirit of adoption, 'by whom we cry out "Abba, Father"' (Ro 8.15). Good liturgies – Anglican or other – are an excellent aid to informing and cultivating this engagement through biblically-contoured means.
The Story of Scripture
2023 Annual Report
Register for the Philadelphia Conference on Reformed Theology