Loneliness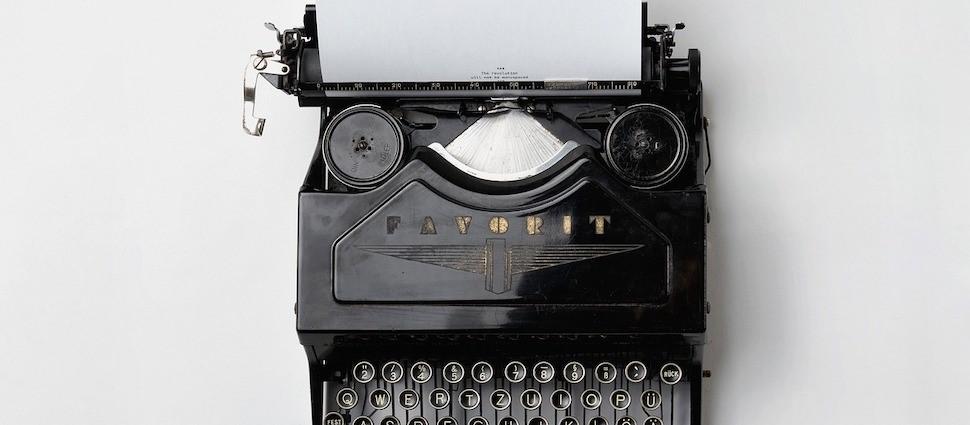 We live in a time of loneliness.  It is not because we are isolated.  Most people live within a short drive of a city, and those who don't can easily connect with others over the phone or the internet.  And yet there is a sense that our technological connection has made use less connected in other ways.  This is anecdotal, I know, but most of the people who approach me for counsel – whether in church or at the university where I teach – express some kind of longing for connection – someone to talk to, someone who understands, someone who cares.  All those who cry out for this have cell phones and internet access; they live less than thirty minutes from the center of the fifth largest city in the United States.  If proximity to people or access to virtual relationships were the solution, then no one who lives where I live would ever feel lonely. 
But, of course, as we all know, these things are not the answer.  We have all felt lonely in the midst of a crowd, and our access to technology – whatever its promises – cannot consistently bring us true connection; in fact, the more we rely upon it for this, the less it delivers.  And the pain of loneliness is quite acute.  Mother Theresa of Calcutta quite famously observed, "The most terrible poverty is loneliness, and the feeling of being unloved."
The Bible speaks about loneliness with remarkable clarity.  In Psalm 88:8, the psalmist writes, "You have caused my companions to shun me; you have made me a horror to them."  Verse 18, the last verse in the Psalm, says, "You have caused my beloved and my friend to shun me; my companions have become darkness."  Far from hiding the reality of loneliness, or covering it up with a superficial veneer of pious language, the psalmist seems to dwell upon it.  And it is worth noting that he understands God to be in control of it.  It is God who has removed his companions, God who has caused his friends to shun him.
The New Testament gives us some vivid pictures as well.  In Paul's last letter to Timothy, he writes about a time of great loneliness and abandonment, "You are aware that all who are in Asia turned away from me, among whom are Phygelus and Hermogenes" (2 Tim 1:15).  What an expression of loneliness!  Paul had given his life as an apostle to the Gentiles, and yet in his hour of need, no one in all of Asia was there to support him.  Not only weren't they there, they had actually turned against him.
At the end of this same letter, Paul writes about a time when he needed to mount a defense against Alexander the coppersmith (probably in Ephesus).  As Paul was opposed by him, his friends were nowhere to be found: "At my first defense no one came to stand by me, but all had deserted me.  May it not be charged against them" (2 Tim 4:16).  All Paul's friends deserted him.  They failed to show up in his hour of great need.
In the midst of these expressions of loneliness, there are, however, notes of great hope.  In Paul's letter to Timothy, after describing the abandonment of his friends at his trial, he writes, "But the Lord stood by me and strengthened me…" (2 Tim 4:17.)  And the psalmist still refers to the Lord as, "The God of my salvation."  He knows that God is listening, even if all his companions have left the scene.  There is indeed a Friend who sticks closer than a brother.
But there is more than that.  When we look at the Bible's teaching about loneliness, we see that the Bible does not simply speak frankly on the subject, nor does it merely remind us that the Lord Jesus Christ will never leave or forsake us.  The Bible also gives us a clear picture of a Savior being forsaken and despised on our behalf.  Isaiah writes, "He had no form or majesty that we should look at him, and no beauty that we should desire him.  He was despised and rejected by men; a man of sorrows and acquainted with grief; and as one from whom men hide their faces he was despised and we esteemed him not" (Is 53:2b-3).  Rejected; forsaken; undesirable; unesteemed – these are the words used to describe the Messiah, Jesus Christ, very God of very God.
The Bible's message about loneliness is clear and realistic.  It acknowledges the reality of loneliness, even (perhaps especially) in the lives of those engaged in service to Christ.  The Bible also gives a picture of a God who does not and will not abandon His people.  He is with us as a friend, even if all human friends are absent.  But most importantly, the Bible's message about loneliness centers on the person of Jesus Christ, the one who knows what it is to be overlooked, who knows rejection, who knows abandonment.  In fact, whatever your experience of loneliness may be – and I have no doubt it is acute and painful at times – it cannot compare to the one who is your Friend, the one who cried, "My God, my God, why have you forsaken me?" He cried this on the cross, in order that those who rely upon Him might never be ultimately alone.
The Story of Scripture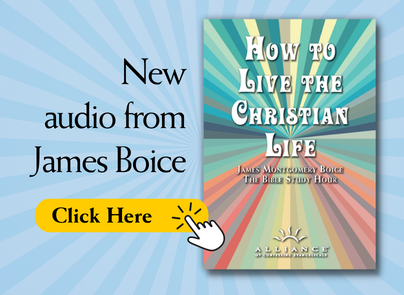 New audio from James Boice
Register for the Philadelphia Conference on Reformed Theology