Margaret Mure and the Love of Christ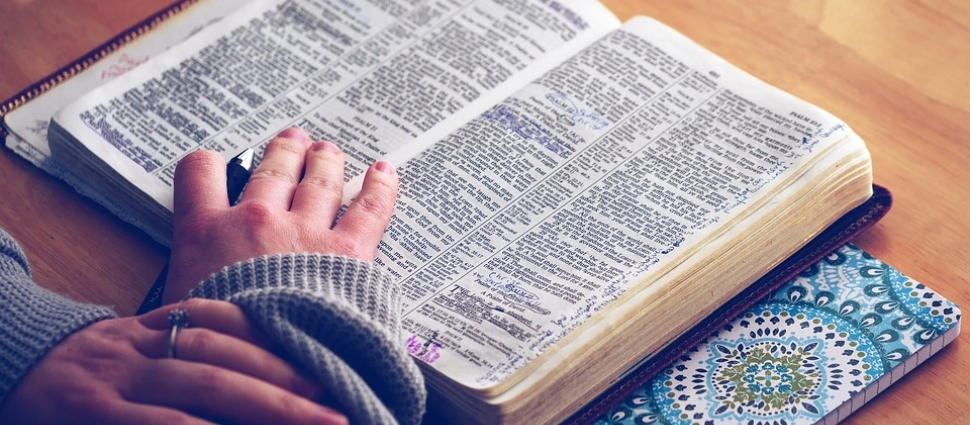 Margaret Mure and the Love of Christ
Today, James Durham is remembered as a faithful preacher, a moderate spirit at a time of great controversy, and an early advocate of the free offer of the gospel. But few people know that some of his celebrated commentaries were edited and published after his death by his second wife, Margaret Mure, who proved to be a theologian in her own rights.
She was born in Glanderston, Scotland, on August 26, 1618, of noble and pious parents. Little is known about her life until she married Zachary Boyd, poet and well-known minister of the Barony church of Glasgow.
Likened to John Knox both for his forcefulness and his appearance, Boyd was about thirty years older than Margaret, and had just become a widower. Their union was happy but didn't produce any children.
If anecdotes are to believed, Boyd had not yet gone down to his grave when his friend James Durham, the renowned pastor of Glasgow High Church, began to show some interest in Margaret. In fact, when she asked Boyd if he would leave anything to his friend, Boyd replied, "I'll lea' him what I canna keep frae him."[1] Whether this story is true or not, Margaret married Durham six months later, in 1653.
Once again, it was a happy marriage. Durham, also a widower, was closer to her age (about two years younger). But the union didn't last long, as Durham died in 1658, at 36 years of age, leaving Margaret a widow for the second time.
Piety and Charity in Widowhood
As most Scots who resented the imposition of English rules for worship and church government, Margaret led a dangerous life. She chose to worship in conventicles, small clandestine groups of Christians who listened to the preaching of ejected pastors. Those caught in this practice were often imprisoned. In spite of this, she not only attended those meetings, but often held them in her house.
If the authorities in Edinburgh, where she lived after Durham's death, ignored her involvement for some time, they could no longer do so after May 3, 1679, when nine radical covenanters murdered the Anglican Archbishop James Sharp. The very next day, while Margaret was hosting a mid-week church service at her house for about thirty people (mostly her relatives), a group of local soldiers broke in and arrested everyone.
All the worshipers were kept in prison for about ten days until a petition for freedom filed by Margaret and her sister Janet was accepted by the privy council. Then they were all freed, except the preacher, William Hamilton, who was kept in prison under harsh treatment. After a few weeks, he contracted cholera and died.
When the people attending conventicles grew in number, some preachers held their sermons in the open air, usually outside town. Margaret was not sure about the propriety of such places until she remembered that Jesus preached outside too. She did, however, object to some open-air preachers who seemed "more zealous than wise" and ended up turning their "invectives and uncharitable censures" against other ministers. Their sermons, she said, were as far from the ones she usually heard as the Apocrypha is from the Bible.[2]
Besides attending conventicles and supporting nonconformist preachers, Margaret spent much time visiting those who had been imprisoned. But her visits were not limited to those who adhered to her religious convictions. Once, she visited some women who belonged to a fanatical sect called Gibbites, or "The Sweet Singers" (for their frequent singing of Psalms over the mournful state of the church).
While Margaret disagreed with this group's extra-biblical and extreme doctrines and practices, she thought she should extend a hand of charity to people who had been "driven to frenzy by the violence of persecution."[3] The members of this sect, however, had been so used to seeing "the other" as their enemy that they attacked Margaret and her friend Agnes (widow of the celebrated minister William Guthrie) with insults, calling them Jezebel.
While we have no description of Margaret's looks or personality, we find a tiny vignette in her reaction to a pastor's comment that Scotland's state of oppression would end within a friend's lifetime. Margaret, who was younger than the friend in question, took it as a sign that she would live to see it, and "danced and skipped for joy." So much for Puritan restraint.
The prediction, however, came true. In 1688, the rulers William and Mary brought to Britain the so-called "Glorious Revolution," which included toleration of Presbyterian practices, and Margaret lived to see it. She died about four years later.
Editor and Author
Margaret spent the first years after James Durham's death editing some of his unpublished manuscripts. Finding a publisher was not always easy, particularly for Durham's Treatise on the Ten Commandments, with its condemnation of a persecuting government. Margaret managed to publish it in London in 1675. She then presented to the lords of the privy council a petition requesting permission to sell it in Scotland. The council asked the bishop of Edinburgh to review the book and send them a report with his recommendations.
But it's in her dedication to the viscountess of Kenmure of Durham's Clavis Cantici: An Exposition of the Song of Solomon that we finally hear Margaret's voice – and what a voice! After deploring a widespread lack of appreciation for the abundance of Bible commentaries in her day, she introduces her husband's work on a book which, she said, contains "the largest and liveliest discoveries of the love of Jesus Christ, the King, Bridegroom, and Husband of his church, to her his Queen, Bride, and Spouse; and of hers to him."[4]
James Durham approached the Song of Solomon as an allegory of the love between Christ and the church. Besides being reminiscent of other similar allegories in Scriptures, he said, this interpretation comes natural to one who has "some experimental knowledge of the way of God towards his own heart."[5]
Margaret's description of the Song of Solomon is a powerful indication of this "experimental knowledge." She is definitely not at a loss for words in listing "those spiritually glorious interviews, holy courtings, most superlative, but most sincere, commending and cordial entertainings of each other, those mutual praisings and valuings of fellowship; those missings, lamentings, and bemoanings of the want thereof; those holy impatiencies to be without it, swelling to positive and peremptory determinations, not to be satisfied, nor comforted in anything else, those diligent, painful and restless seekings after it, till it be found and enjoyed, on the one hand; and those sweet, and easy yieldings to importunity, and gracious grantings of it, on the other; with those high delightings, solacings, complacencies, and acquiescings in, and heartsome embracings of one another's fellowship: Those failings, faultings, lyings a-bed, and lazinesses, and thereupon, when observed, those love faintings, swarfings, swoonings, seekings, and sorrowings on the one side; and those love followings, findings, pityings, pardonings, passings by, rousings, revivings, supportings, strengthenings, courings, confirmings, and comfortings, with most warm and kindly compellations, on the other."[6]
This description, which continues for another full page, includes some considerations. She shares her husband's belief that this book could not simply be a description of human love, for "all things in the world, bearing such names, are but dark, dull, and empty resemblances."[7] But if this is an expression of Christ's love for the church, it is definitely "a great mystery, and deservedly so called by the apostle: the incarnation of the Son of God, with what he was made, died and suffered out of mere free love to the elect, that he might bring about and accomplish this blest match betwixt him and them, and so bestow all his purchase, nay, himself on them."[8]
In fact, she wonders, "O what will he make of his church when sinless and in heaven, when he makes so much of her, when sinful and on earth! and how incomprehensibly glorious must he be in himself, that puts such passing glory on her!"[9]
Margaret believed that her husband had been well-suited to write a commentary on the Song of Solomon, because he "did withal, as a special friend of the Bridegroom, stand by to hear his voice, having therein his joy fulfilled, and was effectually taught the excellent art of commending the Bridegroom, and of wooing a Bride for him."[10]
As most Christians of every age, Margaret doubted there had ever been "any generation of Christians before this, that have so little minded the things of the Spirit, and have so strongly favoured the things of the flesh, that have set their affections so little on things above, and so much on things on the earth, notwithstanding of so many and mighty pullings of providence at them."[11]
More than ever, she thought, her generation needed the Bridegroom's wooing. "O that the reading of this savoury comment on this sweetest and most spiritual text may, according to the author's desire and design, through God's blessing, contribute to make those that are after the flesh to be after the Spirit, and those that are after the Spirit, as to their state, to mind more the things of the Spirit, as to their frame! Sure there was never more need."[12]
---