Ministerial Godliness: Faith and Life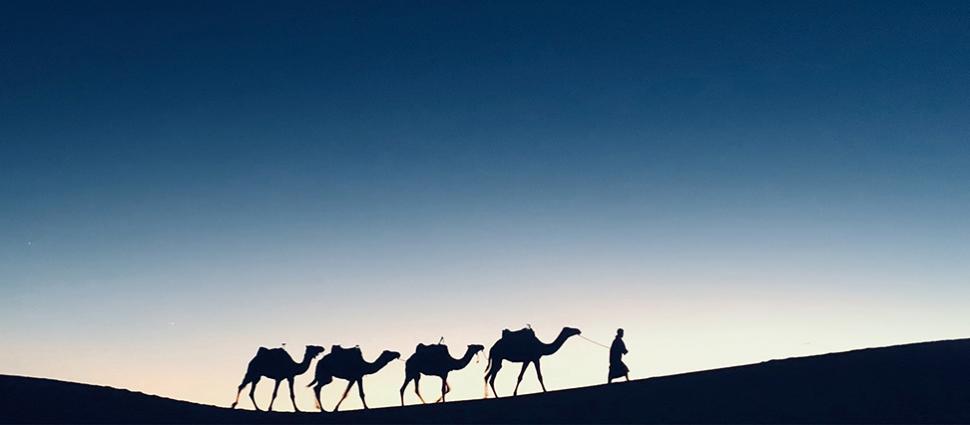 This little trilogy of posts relates to godliness and the Christian ministry. It arises out of Paul's counsel to his young ministerial protégé, Timothy, the then pastor of the church in Ephesus. As with many a young pastor, Timothy was discovering the downs as well as ups of the work of the ministry and needed to hear a steadying word from his spiritual father in the faith, mentor and friend, the apostle Paul.
The problems confronting Timothy in his church seemed on the surface to be largely doctrinal. Paul barely gets past the opening greeting in his letter before he reminds Timothy why he had been asked to remain in Ephesus. It was that he might 'command certain men not to teach false doctrines any longer nor to devote themselves to myths and endless genealogies' (1Ti 1.3-4). He then goes on to elaborate on the damage they were doing to the church. So, given the root of the problem in hand, one might well have expected the apostle to have prescribed a healthy corrective of sound teaching as the best response. But, perhaps surprisingly, he does more than that. He not only argues for the need to uphold apostolic orthodoxy, but to do so in concert with a life of godliness.
So, when it comes to the qualities needed in those who are called to be leaders in the church, 'able to teach' (1Ti 3.2) is tucked away in a much larger litany of character traits and behaviour patterns that are much more visible to the watching world. (This does not diminish the importance of a healthy grasp of biblical truth, but, rather, shows how this little detail has a far-reaching impact on everything else about such men.) And then, as was explored in the previous post in this series, comes Paul's astonishing punctuation mark to this section on leadership: 'Beyond all question the mystery of godliness is great…' (1Ti 3.16). The mystery being that godliness is rooted ultimately in our incarnate Saviour.
Given the weight Paul has attached to this theme in his letter, it is hardly a surprise to find him returning to it in what he goes on to say to Timothy by way of personal instruction and exhortation. Once more he draws attention to what was damaging the church in Ephesus, but this time he shows how the false theology spreading in the church was bound up with a warped morality. So, as he calls on Timothy to deal with what was happening in his congregation, he did not merely tell Timothy to get his doctrine right; but to 'train yourself to be godly' (1Ti 4.7). And he goes on to say, 'For physical training is of some value, but godliness has value for all things, holding promise for both the present life and the life to come' (1Ti 4.8).
Paul is not for a moment suggesting that 'faith' in the sense of 'the body of truth' on which the church is built, is of little consequence. He is actually saying the opposite. The truth of the gospel matters so much it must impact absolutely everything.
Drawing an asymmetrical parallel with physical training, he argues that training in godliness belongs to a different order. If the received wisdom of the Greek and Roman world in which these men lived said that getting in shape physically was linked to a whole range of wider benefits, then the revealed wisdom of God's word sets out the infinitely greater benefits of being in shape spiritually. And just as knowing the theory of physical fitness is not enough to make a difference to our bodily wellbeing, nether will being familiar with theology make a difference to our all round wellbeing. Hence the wording of Paul's exhortation: 'Train yourself to be godly'. Our conduct must be brought into line with our creed.
Paul is not for a moment suggesting that this is just a Christian variant on the Stoic philosophy of his day: a rigid regime of self-discipline built around a biblical code of conduct. He has already made it clear that the 'mystery' – the 'open secret' – of godliness is found in the Person of Jesus Christ and what it means to be in union with him. The truth of who he is and what he came to do comes to us in life-changing relationship. He is not just the paradigm of godly living, but also the source of power that enables his people to be godly.
Paul takes this to its furthest limits by reminding Timothy that the benefits bound up with what he is saying go far beyond the realm of this present life; they also reach into the eternity of the life to come.
One of the curious, but significant features of this letter along with the other two letters to which it is linked is that although they are personal letters written to ordained ministers, they are also open letters for the church at large to read. Paul knew that as church members were allowed a glimpse into the issues their pastors were called to grapple with, they would have a better appreciation of what they were teaching and why it mattered.
Why should faithful pastors be so concerned to faithfully proclaim the truth of God's word? – Not merely to fill their people's heads with teaching that is orthodox, but through that truth to shape their people into the pattern of godlike life and conduct that will make them useful in service and bring honour to God.