The New Testament's Use of the Old Testament: David Rejoiced in His Son's Resurrection:Peter's Typological Use of Psalm 16 in Acts 2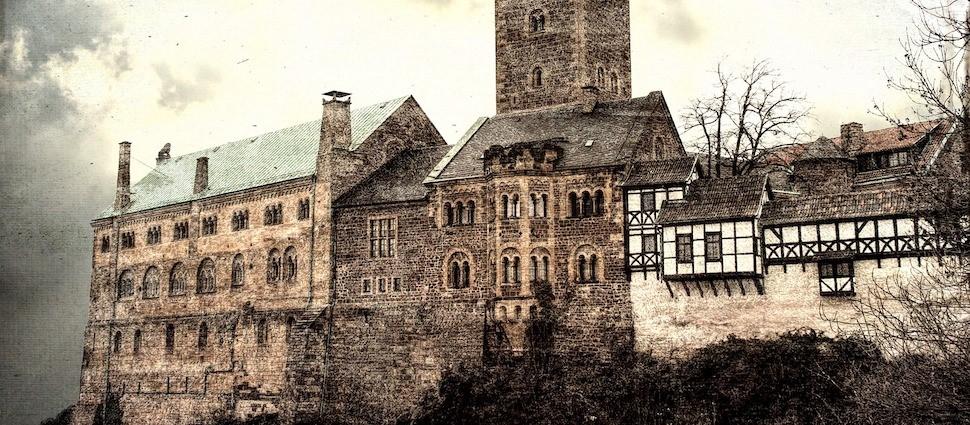 I once saw a sobering reminder of our mortality and need for the Son of David.  A missionary shared his video of a dead Jamaican man lying in a simple wooden box in a walk-in freezer.  Another man hammered nails into the box's top as casually as one might prepare freight for shipping.  The dead man was put in the back of the pastor's station wagon (serving as the local hearse) and delivered to his shallow grave in the hard coral island.
For many, funerals herald hopelessness.  But there is glorious hope for Christians.  In Acts 2, Peter preaches to the Jews about Jesus rising from the dead as fulfilling Psalm 16 and proving that He is the promised Messiah in whom David was trusting for everlasting life and reign.  So too do Christians have victory over present and eternal death for hoping in the "Holy One" David spoke of as a prophet in Psalm 16 while typifying Him as a king.
Peter preached at Pentecost to devout Jews (verse 5) who knew that King David typified their Messiah.  These "men of Israel" (vs. 22) also knew that in Psalm 16 David prophesied a resurrection.  Peter thus proves that the risen Jesus is the Son of David.
In Acts 2:29, Peter reminds his hearers that David physically died a long time ago: "He is both dead and buried" and "His sepulcher [tomb] is with us unto this day".  The Apostle concludes in verses 30-31, Therefore being a prophet, and knowing that God had sworn with an oath to him, that of the fruit of his loins, according to the flesh, he would raise up Christ to sit on his throne: He seeing this before spake of the resurrection of Christ, that his soul was not left in hell, neither his flesh did see corruption (Verse 31 quotes verse Psalm 16:10).  Peter shows that David knew he and his throne were typological of Jesus who would be atypical by defeating death itself and ushering in the Kingdom of God.
David knew he would die and so he prophesied Christ's earthly resurrection as he prefigured Christ's heavenly rule.  God had promised David that … when thy days be fulfilled, and thou shalt sleep with thy fathers, I will set up thy seed after thee, which shall proceed out of thy bowels, and I will establish his kingdom.  He shall build an house for my name, and I will stablish the throne of his kingdom for ever (2 Samuel 7:12-13).  Thus, David's response to this prophecy is similar to how he prophecies in Psalm 16 with giddy awe: Therefore now let it please thee to bless the house of thy servant, that it may continue for ever before thee: for thou, O Lord GOD, hast spoken it: and with thy blessing let the house of thy servant be blessed for ever (2 Samuel 7:29).
Beloved saints of God, you will share in the Holy One's resurrection and heavenly reign.  Romans 8:16-17 says that we Christians … are the children of God:  And if children, then heirs; heirs of God, and joint-heirs with Christ.  Do you, like David, fully appreciate the dignity of partaking in the Son of David's dynasty?
King David responds to his own prophecy about King Jesus saying, Therefore did my heart rejoice, and my tongue was glad; moreover also my flesh shall rest in hope (Psalm 16:9 quoted in Acts 2:26). Why? Because thou wilt not leave my soul in hell, neither wilt thou suffer thine Holy One to see corruption (Psalm 16:10 quoted in Acts 2:27).  David so identifies with Jesus while representing Him that he knows he too will not be left buried in the ground but instead is sure to enjoy the Kingdom of Heaven.  So he concludes Psalm 16 in jubilant crescendo: Thou wilt shew me the path of life: in thy presence is fulness of joy; at thy right hand there are pleasures for evermore.
Similarly, those who believed Peter's resurrection Gospel that day communed together with gladness and singleness of heart, praising God… (Verses 44-47).  So should we enjoy Christian fellowship as we stare death in the face and laugh.
When you go to a funeral and look into the crypt and see yourself one day lying there, do not lose heart.   Jesus is risen! Jesus reigns!  Just like King David, gladly and joyfully hope in Jesus the Messiah, for in Him you too will be raised from the grave and reign in heaven.[1]
Grant Van Leuven has been feeding the flock at the Puritan Evangelical Church of America in San Diego, CA, since 2010.  He is the adoring husband of Jennifer Van Leuven and a proud father of their four covenant children: Rachel, Olivia, Abraham, and Isaac.  He earned his M.Div. at the Reformed Presbyterian Theological Seminary in Pittsburgh, PA.