Old Testament Use of Old Testament - Part 2 Podcast
Old Testament Use of Old Testament - Part 2
Jonathan Master and James Dolezal are beginning the new year with one of their favorite chats of 2021! So, Gary Schnittjer returns this week to conclude a fascinating and vital conversation about his book Old Testament Use of Old Testament. Released just a few months ago, the book has already proven to be an essential tool in the hands of Bible scholars, pastors, and students of theology.
One tragic issue in the Church today is that great portions of the Old Testament are viewed as "non-essential" at best or even embarrassing for Christians. Gary demonstrates why reading scripture with Old Testament authors and walking with them is crucial. He encourages pastors to not shy away from using the Old Testament to help their congregations answer the difficult questions we face today. He also guides us through the structure of his book and offers helpful suggestions for use.
We are thrilled to be able to offer our listeners one final opportunity to win a free copy of Old Testament Use of Old Testament. Register! The books are a generous gift from our friends at Zondervan.
The Story of Scripture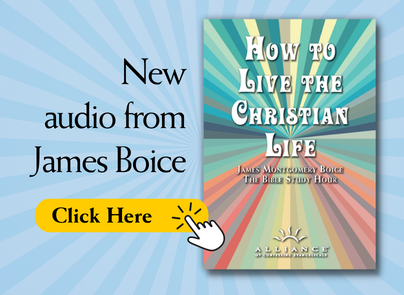 New audio from James Boice
Register for the Philadelphia Conference on Reformed Theology