Onesimos Nesib, Aster Ganno, and the Oromo Translating Team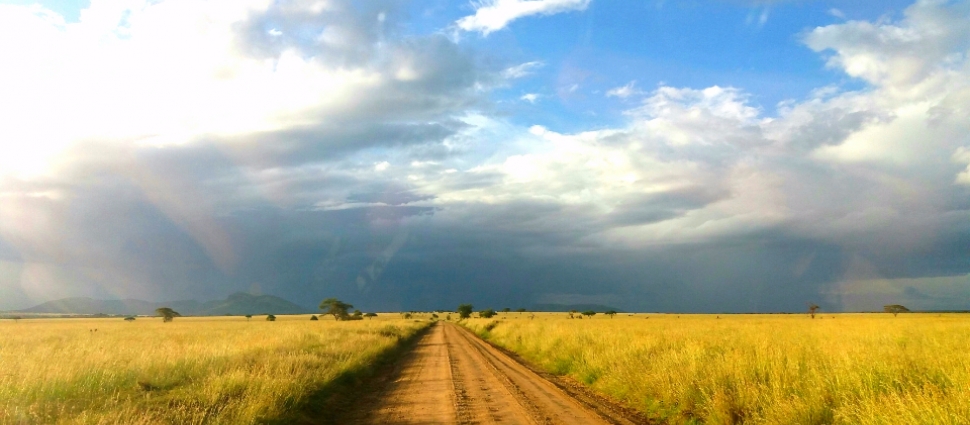 Onesimos Nesib, Aster Ganno, and the Oromo Translating Team
In my last post, I wrote about Pauline Fathme, Christian Rufo, and their efforts to bring the gospel to Ethiopia. Rufo worked with the German Johann Ludwig Krapf to translate portions of the Bible into the language of the Oromo, which at that time was the second most-common language in Africa. Besides being incomplete, Rufo's translation, published in 1876, suffered from the fact that it was done by three different people.
Onesimos Nesib's Conversion
As Fathme and Rufo, the man who resolved to remedy these lacks had been enslaved as a child. He was only four when some African slave-traders kidnapped him. After that, he was kidnapped twice more and sold four times. As Fathme and Rufo, he was rescued by a European. In his case, it was a Swiss explorer and vice-consul of the French Consulate, Werner Münzinger, who committed him to the care of the Swedish Evangelical Mission in Massawa, on the Red Sea.
At the mission, Onesimos heard the gospel for the first time. He was baptized in 1872, when he was about 16. He chose the name Onesimos after the runaway slave in Paul's Epistle to Philemon, and kept as last name Nesib, the name of a man who had treated him well while keeping him in his service. After becoming a Christian, Onesimos nourished hopes to go back to Oromia and spread the gospel among his people.
Noticing his talents, the mission sent Onesimos to Sweden in 1876 to study at the Theological Training Institute of Johannelund, where he earned a teacher's diploma and was commissioned as a missionary. In 1881, he went back to Massawa and married 19-year-old Mihiret Hailu, another freed Oromo he had known for ten years.
Missions and Translations
Together with other missionaries, the couple tried to enter the Ethiopian territories where the Oromo lived. Entering from the north was quite impossible, due to the hostility of Abyssinian kings and warlords. The missionaries made three attempts to enter from other sides, but were stopped each time by imperial forces.
As most rulers, the emperor had set strict rules of uniformity, demanding that all his subject have one religion and one language (Amharic). At the same time, neither the emperor, nor the Ethiopian church had made any effort to educate the Oromos. "It is saddening that even this time we had to be chased away as if we were instigators of rebellion,"[1] Onesimos wrote after their third trip.
While recovering from these strenuous and dangerous expeditions, the missionaries focused on teaching Oromo refugees or rescued slaves. Besides teaching, Onesimos translated Luther's Small Catechism and John Bunyan's Man's Heart into the Oromo language. After all, the name his parents gave him at birth, Hiikaa, meant "translator" or "problem-solver."
He knew, however, that what the Oromos needed most was the full version of the Scriptures. He was eager to work on it, but he had been away from Oromia for so long that his vocabulary was too limited for this monumental task.
It was then that he discovered Aster Ganno's talents. She was one of the freed slaves he had been commissioned to instruct. Immediately, he noticed that Aster possessed "a real feeling for the language and genuine literary gift." For this reason, the mission engaged her in the composition of an Oromo dictionary.
"Aster's contribution to the dictionary work is fine," the Swedish missionary Nils Hylander wrote. "She is filling many gaps: she finds the words, as she knows the Galla [Oromo] language better than any one else. It is enjoyable to see how earnestly and hard she works all day long with her pencil in her hand, and how she finds all the words which can be deduced from one basic root. Although she is young, she is unusually steady and has a genuine character. Her face bears evidence of intelligence and energy. She looks so learned and skillful that even in the beginning I had due respect for her, being ashamed of my poor language."[2]
Working steadily, Aster completed a fifteen-thousand-word dictionary and a basic grammar. She also compiled a collection of five hundred Oromo songs, tales, riddles, and proverbs, which she used to promote literacy. Later on, she translated a children's Bible so well that Onesimos could hardly find anything to edit.
While completing these works, Aster worked with Onesimos on the translation of the entire Bible. Onesimos had decided to translate it from an older Amharic version rather than revise the previous translation by Rufo and Kraft. Revising is usually harder than translating. "Kraft had a fairly large store of [Oromo] words," Onesimos explained, "but he does not seem to have been able to use them in the right place. He uses a lot of foreign words, so a pure [Oromo] must be disgusted to read his version."[3]
At the same time, Onesimos held Kraft in high regards, and kept his translation in front of him all the time while working on the new one, especially since Kraft had translated from the original Greek and Hebrew, which Onesimos didn't know.
Besides Aster, Onesimos enlisted about 15-20 other Oromo to help with this work. They published the New Testament in 1893 and the entire Bible in 1899. Linguists described it as "a great intellectual feat."[4]
Translating some books such as Exodus was particularly challenging, because many details about the tabernacle, including the names of the precious stones, were unfamiliar to the Oromo. In some cases, they had to keep foreign words. Overall, they strove to communicate the Scriptures in the language of the people, much like Luther had done in his German translation.
As it happened in many countries during the Protestant Reformation, besides providing the people with God's Word in their language, the publication of the Bible and the literacy tools elevated the literary standard of the Oromo population. This continued to be the only complete translation in Oromo for a century, mostly due to the fact that, for a while, the Ethiopian government banned the usage of the Oromo language.
Mihiret didn't live long enough to see her husband's accomplishments, as she died in childbirth in 1888. He later married Lidia Dimbo, one of the freed slaves who had joined his group of translators. Hylander described her as "a beaming sunshine."[5]
Lidia proved to be an invaluable supporter of Onesimos's work. Between 1897 and 1899, when he had to stay in Switzerland to oversee the printing of the Oromo Bible – a laborious work, due to the unusual script – she insisted that he kept his post even when their baby daughter died and two other children fell sick.
Progress and Persecution
Onesimos, Lidia, Aster, and other Oromos were finally able to return to their native land in 1904, after political circumstances had changed. They settled in Neqemte, in Western Ethiopia. Besides communicating the gospel and distributing Bibles, they opened schools and started a literacy program for the wives of influential local men. The reception was more enthusiastic than they could have imagined. Even some local rulers, such as Dibaba, governor of Bojji, and Kumsa Moroda, governor of Wallaga, expressed their enthusiasm.
Initially, even Abune Mateos, the Orthodox archbishop of Ethiopia, was favorable. He allowed Onesimus to present the gospel as long as he avoided talking about the role of Mary and the saints. He informed the local priests of his decision and introduced Onesimos to the emperor.
But the local priests were uneasy about Onesimos's activities, especially when he preached in the Oromo language which they could not understand. Over time, Mateos felt increasingly pressured to stop Onesimos.
Onesimos had to stand trial twice. The first time was in 1905, when the priests brought their complaints to Ras Demise Nasibu, the highest Abyssinian official in the region. In the end, Nasibu dismissed Onesimos for insufficient proofs, but sent a letter to Kumsa, warning him that "the Bible must not be given ordinary people; it would lead to disaster."[6]
The second time, Onesimos was called to Addis Ababa, where even Mateos, pressured by his priests, sided against him. In the end, Onesimos was imprisoned and deprived of all his properties. Eventually, Emperor Menelik II intervened (possibly upon insistence by the Swedish missionary Karl Cederquist) and ordered Onesimos's freedom. Even then, Onesimos continued to be harassed and his house was burned down.
Also, while the emperor was able to gain Onesimos's freedom, he could not allow him to preach and teach. The schools in Nekempte, Najo, and Boji were closed down, and Onesimos, Lidia, Aster, and others were sent to the countryside to live on farming and trade. Acting cautiously, they continued to read the Bible to people in their own homes and to sell or give away Bibles and other books, but were eventually stopped again.
In 1916, another political change allowed the missionaries to return to the cities and reopen their schools. From then to the end of their lives, they continued to spread the gospel and promote literacy.
On July 21, 1931, Onesimos was scheduled to preach at a church, but a stroke forced him to stop on his way at the home of a doctor friend. In spite of his friend's care, he died that day. He was 75 years old. Lidia followed him two years later. Aster lived until 1964.
Today, Onesimos and Aster are listed among the saints of the Lutheran Church. The Ethiopian Evangelical Church Mekane Yesus, founded by Onesimos and his missionary team, runs the Aster Ganno Literary Society and the Onesimos Nesib Seminary.
---
The Story of Scripture
2023 Annual Report
Register for the Philadelphia Conference on Reformed Theology