Original Sin: Born This Way Podcast
Original Sin: Born This Way
James and Jonathan tackle a foundational theological topic this week. The doctrine of original sin is integral to our grasp of many other biblical doctrines. How should we define original sin, and how is it different from the sins we commit daily?
Guilt, corruption, imputation, and federal headship are but a few of the terms worthy of discussion… but don't be intimidated. Our hosts deftly describe how these concepts help define our status through our relationship with Adam.

We're offering you the opportunity to win a copy of Imputation of Adam's Sin, a classic on this topic. Register here! The books are a complimentary gift from our friends at P&R Publishing.

Imputation of Adam's Sin is available for purchase at Reformed Resources.

Show Notes
Charles Hodge on original sin: Systematic Theology Vol. II
Louis Berkhof on total depravity: Manual of Christian Doctrine, see Sin in the Life of the Human Race
Westminster Larger Cathecism, in particular starting at question 22
The Story of Scripture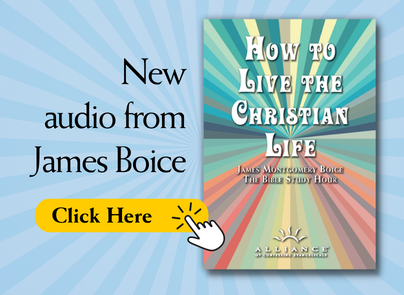 New audio from James Boice
Register for the Philadelphia Conference on Reformed Theology