Pastoral Visitation Podcast
Pastoral Visitation
Chad Vegas, founding pastor of Sovereign Grace Church in Bakersfield, CA, visits with Jonathan and James to talk about his journey from pragmatism to conviction. Chad gives us his background, and tells us who the Lord has used to change his ministry, and how God did so! Chad discusses his relationship with his congregation through pastoral visitations, and how those encounters impact his own preaching. The pastor describes his "out of body" experience as he was convicted to obey the biblical mandate to perform this duty, and details the benefits he's been reaping since he started the practice.
Show Notes
· John Calvin's Commentary on the book of Acts 20:20
· John Owen Vol 16, chapter 5
· Articles on Pastoral Visitation by Banner of Truth
We are pleased to offer you the opportunity to win a free copy of The Elder and His Work by David Dickson, courtesy of the P&R Publishing team. Register!
The Story of Scripture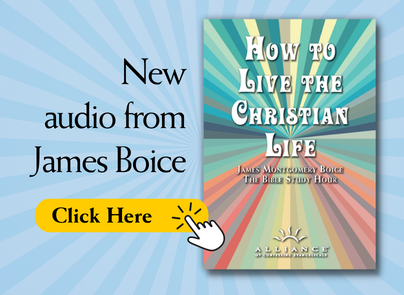 New audio from James Boice
Register for the Philadelphia Conference on Reformed Theology