Prayer: The Closet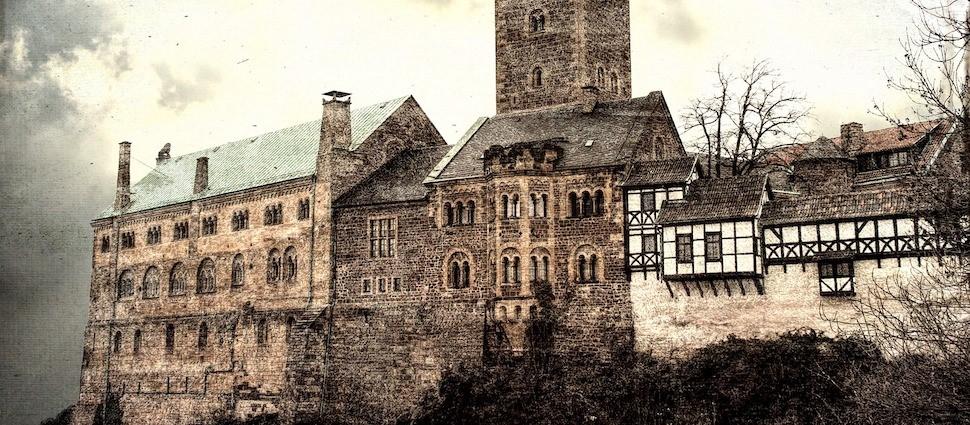 Private Prayer is the life source for every true believer. And yet, while we would acknowledge the truth that praying is to the Christian as breathing is to any living creature, we would also admit along with Martin Luther that prayer is "the hardest work of all...a labor above all labors, since he who prays must wage a mighty warfare against the doubt and murmuring excited by the faintheartedness and unworthiness we feel within us."[1] Christians of all stripes have felt the weight of Luther's words when it comes to private praying, seeking to approach the Throne of Grace in committed communion with God only to find your heart and mind either wandering away by the cares of the day or weighed down by conscience. The duty of prayer is tough.
We have the example of our Lord throughout the gospels where on many occasions, "rising very early in the morning, while it was still dark, he departed and went out to a desolate place, and there he prayed" (Mark 1:35). He was fond of praying alone. Consider how Matthew emphasizes Christ's aloneness in one verse, "He sent the crowds away, He went up on the mountain by Himself to pray; and when it was evening, He was there alone" (Matthew 14:23).
His example is of course a good reminder that in his earthly ministry he was so dependent upon his Father and sought Him constantly in prayer that upon further reflection we should ask ourselves: are we so self-sufficient that we need not seek our Father in private prayer like Christ? No, the example we see in Jesus ought to convict us of any lack of duty or zeal. As Mark Jones comments on Jesus' prayer life, "Christ does not expect his people to carry out directives that he was not prepared himself to observe. This includes a vigorous prayer life in dependence upon God."[2]
But along with Christ's example, we also have his instruction; perhaps no clearer than that found in Matthew 6:6. "When you pray, go into your room and shut the door and pray to your Father who is in secret. And your Father who sees in secret will reward you." Here is a clear directive for every Christian to seek the Lord in private prayer.
As the Puritan Thomas Brooks commented, private prayer is of first importance when it comes to any kind of praying or religious duty, "for secret prayer... prepares and fits the soul for family prayer, and for public prayer." In fact, says Brooks, "the command in the text sends us as well to the closet as to the church; and he is a real hypocrite that chooses the one and neglects the other... He that puts on a religious habit abroad to gain himself a great name among men, and at the same time lives as an atheist at home, shall at the last be uncovered by God and presented before all the world for a most outrageous hypocrite."[3] In other words, the stakes are high. Private prayer is essential to the Christian life.
If you've not read Thomas Brooks on the vital importance of private prayer, I highly encourage you to do so. First published in 1665 under the title The Privie Key of Heaven, and reprinted by the Banner of Truth as The Secret Key to Heaven, it is a soul enriching exposition of this most essential of duties. In one chapter, Brooks makes the obvious but wonderful point that just "as secret meals make fat bodies, so too will secret duties make fat [healthy] souls; and as secret trades bring in great earthly riches, so secret prayers make many rich in spiritual blessings, and in heavenly riches." Oh, to desire and want those late night moments of prayer more than we crave those late night snacks in the kitchen!
And yet, that very practice of seeking our Lord in private prayer will only work to make the act a habit, engraving that desire deeper within us as we grow accustomed to seeking our Father, who art in Heaven. Did not Nehemiah pray before the Lord day and night (Neh. 1:6), or Daniel go to God in prayer three times a day (Dan. 6:10)? So too did David lift up his voice to God both morning and evening (Psa. 5:3). Indeed, Paul instructs Christians to pray without ceasing (1 Thess. 5:17) and to continue steadfastly in prayer (Col. 4:2).[4]
Again, listen to Brooks as he encourages us to constant private prayer. "Frequency begets familiarity, and familiarity confidence. We can go freely and boldly into that friend's house whom we often visit. What we are in the habit of doing, we do with ease and delight. A man who is in the habit or accustomed to write, to read, to ride, to run, or to play on this or that musical instrument, does it all with delight and ease; and so does a man who is in the habit of closet prayer. He will manage it with delight and ease."[5] May the Lord work within us a greater desire and more constant habit of going into our room and shutting the door and praying to our Father who is in secret.
Stephen Unthank (MDiv, Capital Bible Seminary) serves at Greenbelt Baptist Church in Greenbelt, MD, just outside of Washington, DC.  He lives in Maryland with his wife, Maricel and their two children, Ambrose and Lilou.
---
The Story of Scripture
2023 Annual Report
Register for the Philadelphia Conference on Reformed Theology