Prayer: Sovereignty & Prayer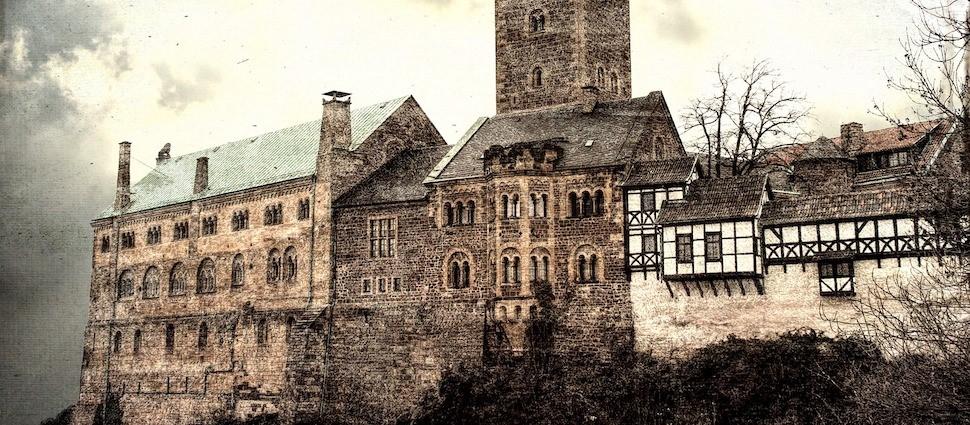 I love the Lord, because He hears my voice and my supplications. Because He has inclined His ear to me, therefore I shall call upon Him as long as I live.[1]
One of the frequently asked questions about God's sovereignty is: if God is sovereign, why pray? On the one hand, it is an understandable question. If we believe that God is in control of all things and has ordained "whatsoever comes to pass,[2]" why should we pray to Him? He already knows our needs, and He has already decided what He's going to do. We can't change His mind. So why pray?
One answer I've heard over the years is that we pray because God tells us to. That is certainly true. We are told to pray. But I think this answer is somewhat lacking. It misses something about the nature of prayer and the reasons we pray and something about God's sovereignty. We don't pray to God despite His sovereignty, we pray to God because of His sovereignty.
When we ask the question, "If God is sovereign, why should we pray?" we are making an assumption about the nature of prayer. While we often treat it as such, prayer is about more than simply asking God for what we want or need. As the Westminster Larger Catechism teaches, prayer is "an offering up of our desires unto God, in the name of Christ, by the help of his Spirit; with confession of our sins, and thankful acknowledgment of his mercies."[3] We should pray to God about our needs and wants, but we should also praise Him, thank Him, and confess our sins to Him.
An old acronym for remembering the different parts of prayer is A.C.T.S.: adoration, confession, thanksgiving, and supplication. While not every prayer needs to include all of these aspects, in our overall prayer life, we should incorporate each of these. And God's sovereignty is demonstrated in each type of prayer.
We praise God and adore Him in our prayers because He is sovereign. Who else is worthy of praise? As the creatures in Revelation repeat, "Holy, Holy, Holy is the Lord God, the Almighty, who was and who is and who is to come."[4] He alone is almighty. He alone is the Lord. He alone is worthy of praise. There is no one else like Him.
We thank God in our prayers because He is sovereign. He is the Creator and Sustainer of all things. He is our Redeemer and Savior. He is our Comforter and Helper. All that we have is from Him. There are endless reasons to thank Him. Psalm 103 is an excellent example of a prayer of thanksgiving for all that God has done:
            Bless the LORD, O my soul, And all that is within me, bless His holy name. Bless the LORD, O my soul, And forget none of His benefits; Who pardons all your iniquities, Who heals all your         diseases; Who redeems your life from the pit, Who crowns you with lovingkindness and     compassion; Who satisfies your years with good things, So that your youth is renewed like the           eagle.[5]
We confess our sins to God because He is sovereign. Is there anyone else who can forgive our sins? Where else can we go? Through His life, death, and resurrection, Jesus has purchased for us the forgiveness of our sins. God alone has the power to forgive sins. As He promises, "If we confess our sins, He is faithful and righteous to forgive us our sins and to cleanse us from all unrighteousness."[6]
Lastly, we bring our wants, needs, and desires to God in prayer because He is sovereign. We ask Him for mercy, healing, protection, provision because He alone is able to answer our prayers. He promises to hear us when we pray, and He promises to answer us:
            This is the confidence which we have before Him, that, if we ask anything according to His          will, He hears us. And if we know that He hears us in whatever  we ask, we know that we have     the requests which we have asked from Him.[7]
The question should not be "If God is sovereign, why should we pray?" but rather, "If God is not sovereign, why should we pray?" It is only because He is sovereign that it makes any sense to pray to Him. What use would a god be that was powerless to help us or who might not hear us when we pray?
Our God is not like the worthless idols that we make literally or figuratively with our own hands. He alone is worthy of praise. He alone is the God of all creation. He alone can pardon our sins. He alone is the God who hears. He alone is our Father in heaven who gives us the good things we need. He alone is able.
            Now to Him who is able to do far more abundantly beyond all that we ask or think, according to             the power that works within us, to Him be the glory in the church and in Christ Jesus to all     generations forever and ever. Amen[8]
Rachel Miller is News Editor for the Aquila Report. She has a BA in History from Texas A&M University. She is a member of a PCA church in the Houston area and the homeschooling mother of three boys.
---