Primary or Secondary Importance?: Interpretive Anarchy?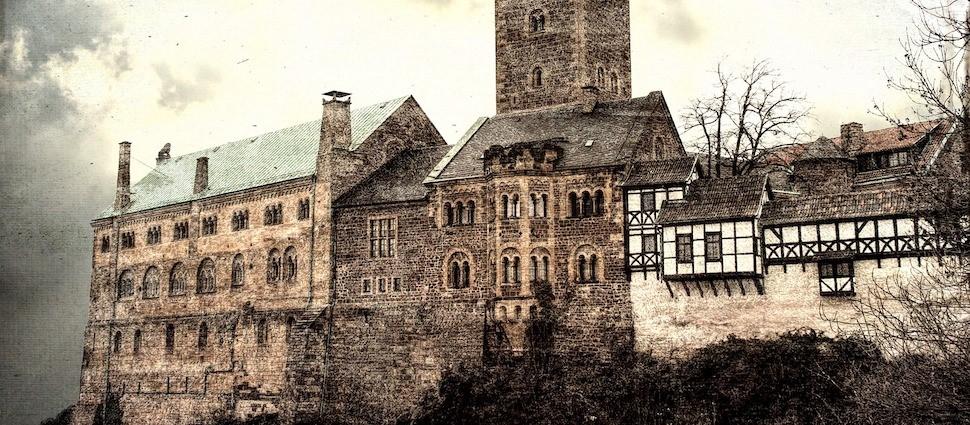 It could be argued that the very concept of primary and secondary doctrines is a very Protestant problem, precisely because it comes down to an understanding of interpretive authority. Older writers referred to primary doctrines as dogma, those doctrines which have a definite and decidedly fixed authority to which all believers ought to submit. Herman Bavinck teases out the problem a bit: "Rome can teach [what is dogma] because it attributes infallibility to the church. But the Reformation recognizes no truth other than that which is given on the authority of God in Holy Scripture."[1]
Okay, for Rome all doctrines are, in a sense, primary doctrines in so far as the Roman Catholic Church has an infallible interpreter of Scripture and tradition in the Magisterium.[2] But with the Reformation and its call for Sola Scriptura there arose what Kevin Vanhoozer describes as an interpretive anarchy. This can be seen most tellingly in Luther's famous "Here I Stand" speech: "Unless I am convinced by the testimony of the Scriptures or by evident reason--for I cannot accept alone the authority of popes or councils, for they have repeatedly contradicted each other-- my conscience is captive to the Word of God."
Now, with this single move, each individual reader becomes the captain of his own interpretive ship, no longer captive to other so called authorities, but captive alone to his own subjective reading of God's word. The problem then becomes how to find agreement in dogma when there is no final infallible interpreter and thus such a wide variation in interpretations? You've no doubt heard that too-often repeated and all too-lazy rebuttal: "well, that's just your interpretation."[3]
Bavinck is right when says that among the Reformed, "the principle into which all theological dogmas are distilled is: God has said it." And yet, sadly, our ability to interpret what God has said is more often like the conversation between Philip and the Ethiopian eunuch:
"Do you understand what you are reading?" asked Philip.

"How can I unless someone guides me?" answered the Ethiopian (Acts 8:30-31).[4]
As Kevin Vanhoozer has provocatively asked, "the distinction between 'fundamentals' and 'little things' brings us back to what many consider the Achilles heel of Protestantism... for who decides what belongs to the fundamentals and what to the little things?"[5]
To be sure, we see this problem show up time to time within Scripture. Think of the Jerusalem Council in Acts 15; the issue was one of interpretation and dogma. Did gentiles have to become circumcised in order to become faithful Christians? Many in Judea saw this as a right and even "necessary" (vs. 5) understanding of both the Old Testament and the Gospel. Here a council is gathered to investigate the issue and to debate the doctrine at hand. And note three things; first, they do so with laborious rigor - "there had been much debate" (vs. 7). Secondly, they examine the Scriptures (vs. 15-17). And thirdly, they seek, over time, to come to a conclusion together - "Then it seemed good to the apostles and the elders, with the whole church..." (vs 22), and "it has seemed good to us, having come to one accord..." (vs. 25).
Here we see nothing more than God's gift of time, time for God's people to wrestle well with God's word to come to a consensus on what God meant. This week's podcast-conversation between Jonathan Master and James Dolezal touched on this when both seemed to affirm something good about looking at church history and tradition, church creeds, councils and confessions to help come to agreement on necessary doctrines of first importance.
And this reliance upon the collective voice of the church's past gets at perhaps one of the most notable aspects of the Jerusalem Council. When they come to their conclusion it is one which comes with the authority of the Holy Spirit! "For it has seemed good to the Holy Spirit and to us to lay on you no greater burden than these..." (vs. 28). It seems that a basic presupposition undergirding their very debate in Jerusalem was that the Spirit of God helps to illuminate and elucidate the right meaning and application of the Spirit inspired Word. Or as Jesus promised, "When the Spirit of truth comes, he will guide you into all the truth, for he will not speak on his own authority, but whatever he hears he will speak, and he will declare to you the things that are to come" (John 16:13).
Consider too Paul's insights in 2 Corinthians 4. He admits, yes, there is a kind of interpretive anarchy let loose, this side of the Fall: "Even if our gospel is veiled, it is veiled to those who are perishing. In their case the god of this world has blinded the minds of the unbelievers, to keep them from seeing the light of the gospel" (2 Cor. 4:3-4). But this inability to rightly read and make sense of God's word is overcome for us by God's powerful grace working in believers. "For God, who said, "Let light shine out of darkness," has shone in our hearts to give the light of the knowledge of the glory of God in the face of Jesus Christ. But we have this treasure in jars of clay, to show that the surpassing power belongs to God and not to us" (2 Cor. 4:6-7). In other words, there can be, by faith, a relatively safe level of interpretive authority within the community of Spirit-filled and guided believers (the church).
The Spirit, who is the Author of the text we're trying to make sense of, is also our Comforter and Help, and as such, He uses the church (in all its history and tradition) as an ordinary means of grace in bringing us to rightly interpret His word. Let's let Herman Bavinck have the last word here, who I think helps us see tradition in a balanced and biblically grounded fashion. It's an understanding of tradition which helps us see that the church can actually have some certainty in dogma and hold certain doctrines as primary in importance:
"In this dispensation the Holy Spirit has no other task than to apply the work of Christ and similarly to explain the word of Christ. To neither does he add anything new... the word of Christ does not need to be supplemented by the tradition of the church... Still, for all this, our purpose is not to deny the good and the true component inherent in the theory of tradition... Tradition is the means by which all the treasures and possessions of our ancestors are transmitted to the present and the future... The Reformation recognizes only a tradition that is founded on and flows from Scripture.

            To the mind of the Reformation, Scripture was an organic principle from which the entire tradition, living on in preaching, confession, liturgy, worship, theology, devotional literature, etc., arises and is nurtured... After Jesus completed his work, he sent forth the Holy Spirit who, while adding nothing new to the revelation, still guides the church into the truth (John 16:12-15) until it passes through all its diversity and arrives at the unity of faith and the knowledge of the Son of God (Eph. 3:18, 19; 4:13). In this sense there is a good, true, and glorious tradition. It is the method my which the Holy Spirit causes the truth of Scripture to pass into the consciousness and life of the church. Scripture, after all, is only a means, not the goal. The goal is that, instructed by Scripture, the church will freely and independently make known 'the wonderful deeds of him who called it out of darkness into his marvelous light' (1 Pet. 2:9)."[6]
Stephen Unthank (MDiv, Capital Bible Seminary) serves at Greenbelt Baptist Church in Greenbelt, MD, just outside of Washington, DC.  He lives in Maryland with his wife, Maricel and their two children, Ambrose and Lilou.
---
The Story of Scripture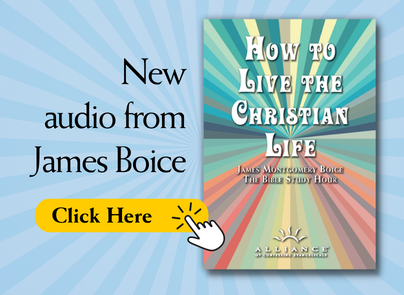 New audio from James Boice
Register for the Philadelphia Conference on Reformed Theology