Promise: If You Persevere Under Trial, You Will Be Rewarded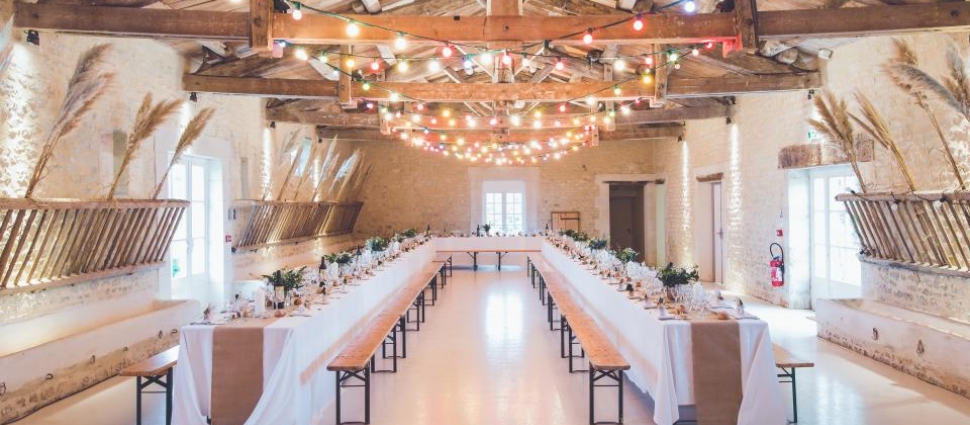 Remodeling a home (or church) is hard work. Not only does it take a great deal of planning, hard work, blood (if you happen to be accident prone), sweat, and even tears. There are often unforeseen trials that accompany the work, like leaky pipes, rotted wood, and poorly run wires that all need to be corrected. It can be tough to not feel like simply giving up. Yet, for those who endure these many trials, there is a great reward on the other side. Perseverance is rewarded with a remodeled home (or church) that is simply beautiful and, after all the hard work, able to be comfortably enjoyed and utilized to glorify the Lord.
Life in general is a lot like this. There are tasks to get done every day, places to go, and people to see. Along the way, trials pop up like un-hammered nails sticking from the floor, surprising us as the seemingly the most inopportune times. Sometimes, they are simply a time-consuming nuisance. Other times, however, they threaten to completely overwhelm us and throw us off track.
Trials are common to the Christian life. Peter, writing to the early church, matter-of-factly wrote, "Beloved, do not be surprised at the fiery trial when it comes upon you to test you, as though something strange were happening to you" (1 Pet. 4:12). Trials should not be thought of as something surprising, or even strange. Rather, they are normative for Christians. For Peter, trials were to be anticipated precisely because, "It is time for judgment to begin at the household of God; and if it begins with us, what will be the outcome for those who do not obey the gospel of God?" (1 Pet. 4:17). Trials are not to be understood as the harsh punishments of an uncaring God, but the disciplines of our Heavenly Father being exercised upon His household. And such trials will, of necessity, come.
It is not a question of "what will you do if you are tried?" but "what will you do when you are tried?" We must be prepared to encounter and meet trials. But what will we do when they come? To reach an answer, we should first come to understand God's promise to His children who are experiencing trials. According to James 1:12, God has promised to bless the one who perseveres under trial: "Blessed is the man who remains steadfast under trial, for when he has stood the test he will receive the crown of life, which God has promised to those who love him."
There is a blessing promised to the children of God who endure and persevere through trials. What is the blessing? God will reward us with a crown of life. This could also be translated as, "Crown that is life," which gives a better idea of what God has promised. Namely, this is the future resurrection that has been promised to all the saints. So, the meaning of James 1:12 is that all who have been saved by faith in Christ have been granted a persevering faith. Despite trials, hardships, and even great suffering, our faith is guaranteed to persevere by the grace of our loving God. God has promised that we who love Him will one day receive this crown that is life; He has promised we will be resurrected from the dead.
With such a glorious reward promised, we must "rejoice insofar as you share Christ's sufferings, that you may also rejoice and be glad when his glory is revealed" (1 Pet. 4:13). Suffering for the sake of Christ is an opportunity to show a watching world the goodness of God by suffering in holiness the same way Christ did. Doing so will result in others seeing our good works and glorifying our Father in Heaven (Matt. 5:16). Indeed, we are to, "Count it all joy, my brothers, when you meet trials of various kinds, for you know that the testing of your faith produces steadfastness. And let steadfastness have its full effect, that you may be perfect and complete, lacking in nothing" (Jas. 1:2-4). Trials can be braved with joy because we know that God is using them to increase our faith in Him by causing us to see our own weakness and dependence on Him for all things. This makes us steadfast in Christ—that is to say, trials produce a faith in Christ that is anchored to Him, unmoving, and unwavering.
Likewise, as we recognize the sovereignty of God over our lives, we can learn to embrace trials as the Potter's means of molding us into the very image of Jesus. "Therefore let those who suffer according to God's will entrust their souls to a faithful Creator while doing good" (1 Pet. 4:19).
To be sure, while trials are to be expected, no Christian should ever rejoice for suffering as an evildoer. In fact, we are to put all sin and wickedness behind ourselves. Peter commanded, "Let none of you suffer as a murderer or a thief or an evildoer or as a meddler" (1 Pet. 4:15). Instead, the trial that a Christian may rejoice in is the trial that is suffered precisely for being a follower of Christ. Again, Peter wrote that, "If you are insulted for the name of Christ, you are blessed, because the Spirit of glory and of God rests upon you… Yet if anyone suffers as a Christian, let him not be ashamed, but let him glorify God in that name" (1 Pet. 4:14, 16). Such trials offer an opportunity to share and participate in the sufferings of Christ, be conformed into the image of Christ, and rejoice in God.
As we encounter trials, we must change our perspective and see them as the graces and mercies of our sovereign God, by which He strengthens our faith in Him and dependence on Him. Through them, we are conformed into the image of Christ. So, we must utilize them as opportunities to praise and serve God before a watching world, that they would see the glory of Christ in our lives and, if the Lord should will it, even draw them to Himself through His gospel.
Jacob Tanner is pastor of Mt. Bethel Church of McClure in Central Pennsylvania. He has spent time as a reporter, journalist, and editor, and has written for various Christian websites. He and his wife, Kayla, have one son, Josiah. He is currently completing his M.Div. through Midwestern Baptist Theological Seminary