Psalm 128: The Lord Blesses Those Who Fear Him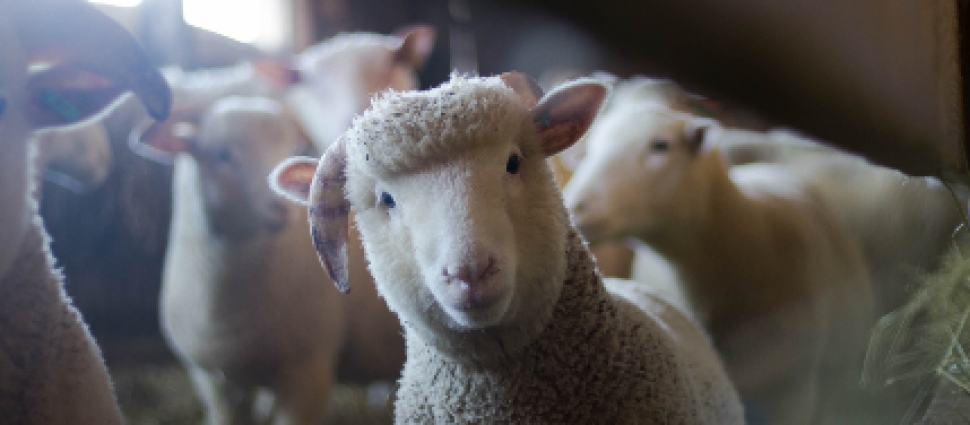 As my wife and I anticipate our seventh covenant child (and third daughter) joining us early next year, I told our other children that it is their fault that we're having another baby! Because they are all so amazing—so wonderful and so precious, and so we wanted to love another of them in our family and church to impact this world for Christ! Yes, it is a lot of work to care for them, as the world wants us to worry about in fear, but they are also a great blessing from the Lord to we who fear Him.
In fact, God best blesses those who respect Him with many children to build their families and His Church.[1] So God promised Abraham more children than stars in the sky and sand on the seashore as reflected in his new name, "father of many nations." And God gave the Israelites easy births of an enormous amount of babies to outgrow their Egyptian persecutors (and also blessed their faithful midwives).
The Scriptures can hardly imagine anything as a greater temporal blessing than being bestowed with more children. Thus Psalm 128 expresses this in verses 3 and 6; yet having many children is an illustration of what the Psalm focuses on—people whom God blesses and makes happy:
"Blessed is every one that feareth the LORD; that walketh in his ways. For thou shalt eat the labour of thine hands: happy shalt thou be, and it shall be well with thee … Behold, that thus shall the man be blessed that feareth the LORD. The LORD shall bless thee out of Zion: and thou shalt see the good of Jerusalem all the days of thy life." (vss. 1-2, 4-5).
Imagine having the most powerful soldier personally standing guard around you and your family always. Psalm 34:7 says, The angel of the LORD encampeth round about them that fear him, and delivereth them. Those that fear Jesus (who trust in and serve Him) enjoy His happy, blessed protection and provision.
Just as God blessed the Sabbath in Gen. 1:22 and His people with the priestly blessing of Numbers 6:24-26:
The LORD bless thee, and keep thee: The LORD make his face shine upon thee, and be gracious unto thee: The LORD lift up his countenance upon thee, and give thee peace.
In Num. 23, where Balaam was hired to curse the Church, yet God forced him to bless His people. Why? Because, as those blessed in Psalm 128, they "fear" Him, with reverent, respectful hearts and hands as wells where His blessings collect. Thus, Psalm 67 opens in verses 1-2, asking, God be merciful unto us, and bless us; and cause his face to shine upon us … That thy way may be known upon earth, thy saving health among all nations; and closes assuring us that, God, even our own God, shall bless us. God shall bless us; and all the ends of the earth shall fear him.
Just as Psalm 103:1 proclaims, ... so great is his mercy toward them that fear him.
Remember, Jesus begins His Sermon on the Mount with the Beatitudes declaring you in His Kingdom are blessed—though in ways the world curses. And Psalm 112:1 promises Christians, ... Blessed is the man that feareth the LORD, that delighteth greatly in his commandments, just as the Psalter opens with Psalm 1:1: Blessed is the man that walketh not in the counsel of the ungodly, nor standeth in the way of sinners, nor sitteth in the seat of the scornful. In fact, Psalm 103:17 proclaims, But the mercy of the LORD is from everlasting to everlasting upon them that fear him, and his righteousness unto children's children.
Matthew Henry nicely explains Psalm 128:
"It is here shown that godliness has the promise of the life that now is and of that which is to come … It is here again and again laid down as an undoubted truth that those who are truly holy are truly happy. Those whose blessed state we are here assured of are such as fear the Lord and walk in his ways, such as have a deep reverence of God upon their spirits and evidence it by a regular and constant conformity to his will … God blesses them, and his pronouncing them blessed makes them so. They are blessed now, they shall be blessed still, and for ever … behold it with assurance that it shall be so."[2]
Grant Van Leuven has been feeding the flock at the Puritan Reformed Presbyterian Church in San Diego, CA, since 2010. He and his wife, Fernanda, have six covenant children: Rachel, Olivia, Abraham, Isaac, Gabriel, and Gideon. He earned his M.Div. at the Reformed Presbyterian Theological Seminary in Pittsburgh, PA.
---
[2] Matthew Henry, Matthew Henry's Commentary on the Whole Bible, vol. 3, Job to Song of Solomon (New York: Fleming H. Revell, [1935], 736.