Safeguarding a Faithful Ministry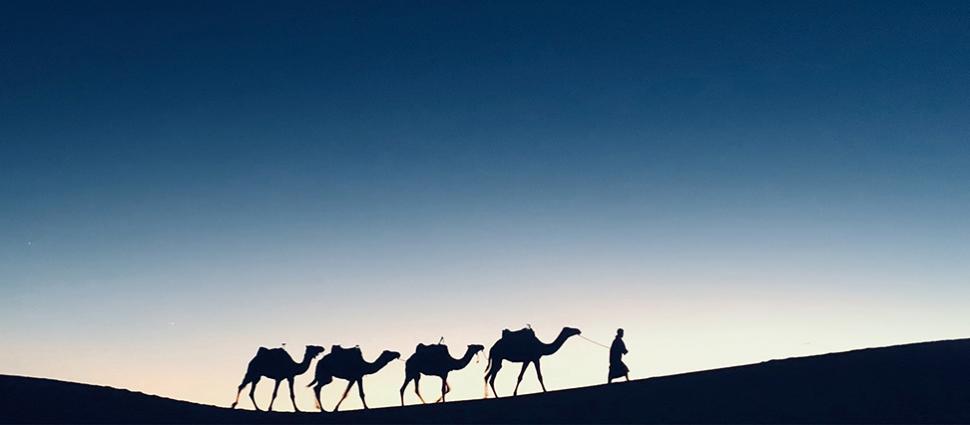 The animal kingdom is full of 'protected species'. From the Great Crested Newt to the Giant Panda, the White Rhino to the Western Lowland Gorilla, it is a criminal offence to interfere with them or kill them. Sadly there is no such protective status for the species minister gospelensis – minister of the gospel.
From the days of the Old Testament prophets they have been challenged, opposed, ridiculed, imprisoned, tortured and martyred for their faith and their faithfulness to the gospel entrusted to them. We see it today, not only in the recent upsurge of persecution that has been sweeping through the Islamic countries of the world, but increasingly in the so-called Free West. Ministers – especially those with evangelical convictions – have been singled out for suspicion and scrutiny by the authorities. Their allegiance to the Bible has somehow identified as being of the same extremist stripe as jihadists and the Taliban.
Quite apart from such overt opposition experienced by some in ministry, almost every minister finds out first hand – even from within churches he may serve – that the ministry carries no guarantee of popularity. It comes as an even greater shock when he realises that this is often even more the case when he is being faithful to the task entrusted to him. Little wonder so many gospel ministers fall prey to stress-related illnesses and, in not a few instances, end up leaving the ministry altogether.
How then can churches help and encourage faithful men to be faithful to their calling and persevere, even when they face as much opposition from within the church as they do from the world? Given that the problem is as old as the biblical record, it comes as no surprise to discover the answers we need are found in Scripture also. The Bible has much to say to churches about the care of their pastors, but I want to focus on one New Testament letter in which it is the main issue being addressed.
The letter is 3John and, if you have read my previous post in this column, you will realise it is very much tied in with the message of 2John. As noted in the last article, John by this stage was an ageing apostle. He had almost certainly been displaced from Jerusalem and was now based in Ephesus from which he had been exercising a ministry of pastoral care for churches in the surrounding region. These churches had been particularly challenged by the infiltration of false teachers who were spreading a form of incipient Gnosticism, at the heart of which was a denial of the central claim of the gospel that Jesus was none other than God's eternal Son who had come in the flesh (1Jn 4.1-3).
John's first letter was more of a general communiqué that was circulated around the churches under the apostle's care. His second letter, as we saw in the last article, was addressed to a specific congregation that had experienced the disruptive effect of these false teachings first hand. His counsel to that church (for the benefit of all churches) was to understand what was needed to keep churches 'safe' in the sense of being true spiritual havens for those seeking salvation and 'sound' in the sense of holding to sound teaching. His third letter is addressed to 'Gaius' who was quite probably a leader within the church to which 2John was written. His focus in this final letter is very much on the care of pastors who are faithful to the gospel.
The backdrop to this situation was the need for significant numbers of itinerant ministers in the New Testament to meet the needs of the growing number of churches that were being planted as the gospel spread. These men did not have a salaried position, so they were dependent on the kindness and hospitality of Christian families to meet their needs – with perhaps the New Testament equivalent of 'the envelope' to help them on their way.
 Clearly this kind of care had become a problem in the church Gaius belonged to. John begins by commending Gaius for his faithfulness in looking after these visiting ministers when they came to his church (1-5). Indeed, he tells him that his concern for them made such an impression on these men they reported his kindness to John and to other churches. He goes on to encourage him to continue with this kind of care because it reflects not just on him and his personal reputation, but also on God and his honour (5-7). He then states it as a matter of God-honouring principle that 'we ought therefore to show hospitality to such men that we may work together for the truth' (8).
The shape of gospel ministry is very different today (at least in Western countries). Most pastors have paid positions in the churches they serve, with all the benefits that accompany their remuneration. (The same is often not true in Africa, India and the Majority World countries.) What, then, can we glean from John's counsel that will benefit churches in the West? The answer is to grasp the principle that lies behind what John is saying: care for ministers. From the beginning of their journey towards a ministerial calling, through the ups and downs of their years of service, right through to retirement and eventual transition to the church triumphant. The care associated with each of these stages of ministry has its own distinctive character but is of equal importance in its own way.
Churches should appreciate the needs of men in Seminary and care for them accordingly. Likewise, they should grasp the unique challenges faced by men who have retired from the ministry and care for them appropriately as well. Churches often forget that when a man retires from the ministry he loses his home, his community and his church – not to mention the job that has been his passion for most of his life.
What John says by way of encouragement to Gaius, is reinforced negatively by way of warning to another leader in this congregation – Diotrephes (9-10). At the most basic level he had an attitude problem: he loved to be first. Worse than that, he had no compunction about abusing his position in the church to discourage congregants from providing hospitality for travelling pastors – even having them put out of the church if they did. John warns this man that if he does not change his attitude and behaviour, when the apostle visits the church it will be him who will be facing formal church discipline (10).
John closes on a positive note with another word of commendation – this time for Demetrius, who is highly regarded and a better model for hospitality (12).
Putting what John says in this letter together with what he has said in the previous one, it becomes clear that keeping churches 'safe' and 'sound' cannot be separated from the need to safeguard a faithful ministry. Encouraging and helping ministers of the gospel to remain true to the gospel will not only bless them, it will ultimately bless the churches they serve and in so doing bring glory to God.
The Story of Scripture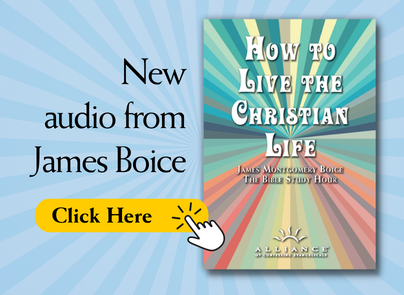 New audio from James Boice
Register for the Philadelphia Conference on Reformed Theology