Sanctification: Glorification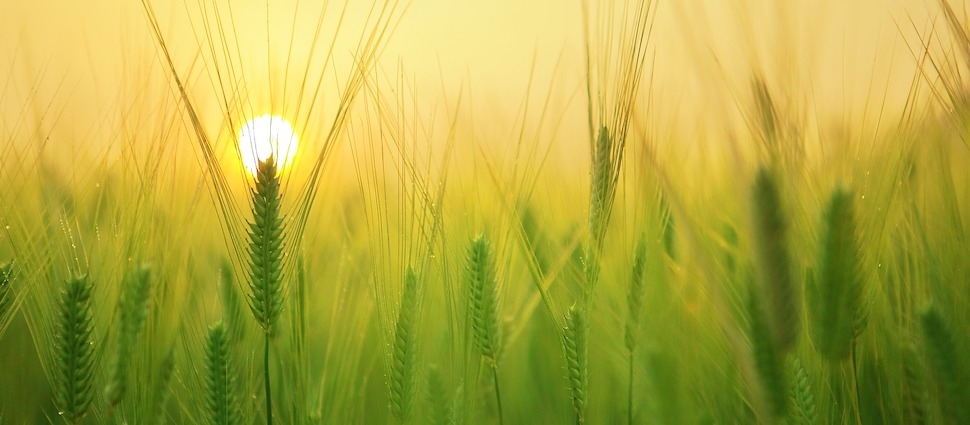 Romans 8:29 For those whom he foreknew he also predestined to be conformed to the image of his Son, in order that he might be the firstborn among many brothers. 30 And those whom he predestined he also called, and those whom he called he also justified, and those whom he justified he also glorified.
The Golden Chain of Salvation… A series of steps in the process of salvation, necessarily ending in the believer being glorified. Paul writes "For those whom he foreknew he also predestined to be conformed to the image of his Son…"[i] Following on this, Paul continues with a description of what happens when God predestines. The one that is predestined is called, justified, and finally glorified. The status of "being glorified" is equated to conformity to the image of his Son.
What then is "sanctification"? The Golden Chain of salvation found in Romans 8:29-30 does not present all the steps of God's redemptive work. Reformed theologians have filled out the chain using the term "Ordo Salutis" (The order of salvation).[ii] The Westminster Shorter Catechism answers the question as follows:
Sanctification is the work of God's free grace, whereby we are renewed in the whole man after the image of God , and are enable more and more to die unto sin, and live unto righteousness.[iii]
The image of God is defined in scripture as True Knowledge, True Righteousness, and True Holiness.[iv]
True Knowledge
True knowledge is knowledge that corresponds to the mind of God. One obvious source of true knowledge is the scriptures as given to us in the Old and New Testaments. The pursuit of science can potentially yield "true" knowledge.[v] When we study something under the microscope, we are looking into the mind of God, for its design came from the mind of God in creation. To the extent that what we know is "actually" what God has established, we have "true" knowledge. Our knowledge however is never "exhaustive", we will never know what we study completely as only God can know in this fashion. He is infinite, we are finite. He is omniscient and holds original knowledge. We know derivatively. He is creator, we are the created.
True Righteousness
Righteousness is "right standing" before God. We have right standing when the things we do conform to the character of God. (Who God "is" ontologically.) True righteousness then, intersects with True Knowledge. When we know "truly" (but not exhaustively) and we use that knowledge in a manner that corresponds to the character of God as revealed in the scriptures, we have "True Righteousness". (For example: our behavior conforms to the ten commandments.)[vi]
True Holiness
When we know truly and use that knowledge in conformity with the character of God, believers are different that all created beings, (dolphins, dogs, monkey, etc.) AND we are different than unregenerate humanity: believer have True Holiness. Holiness means (at the root) "separated for a purpose". The progressive development of conformity to the image of Christ[vii] (who is the is the radiance of the glory of God and the exact imprint of his nature[viii]), is the process of sanctification. Sanctification is the process by which God our Father makes us to be like His beloved son, the LORD Jesus Christ, renewing us in True Knowledge, Righteousness and Holiness.
How does this happen?
This is the covenant that I will make with the house of Israel after those days, declares the LORD: I will put my law within them, and I will write it on their hearts.[ix]
The promise of the Covenant[x] becomes "new" not in content, but in the work of God. The covenant given at Sinai was written on stone, the same covenant will now be written by God on the hearts of His people. This is God's promise. When the law is written on our hearts, not only are we being renewed in "true knowledge", it establishes the frame-work whereby we will use that knowledge in a manner that conforms to the character of God. Thus, we are being renewed in True Righteousness. Dynamite works because of the properties resident in its constituent parts (True Knowledge) and can be used to kill (potentially unrighteous) or to make a tunnel through a mountain that will help the transport of goods and services that bring benefit to others. (Righteous) No chimpanzee has every accomplished this!
"I will put my law within them"… God promises to do this. This is what God is working "in us". Now consider Philippians 2:12: "work out your own salvation with fear and trembling,". This verse is often understood in terms our active achievement of righteousness. Actually, the text tells us to work out what God is working in us. The application is simple: Obey. Be what God is making you to be. Let His work in you be seen.
Romans 12:1-2 instructs us to not be squeezed into the world's mold (do not be conformed to this world), rather we are to be transformed by the renewing of our minds. God writes his law on our hearts and minds as we immerse ourselves in the Word of God. This takes place:
in worship as we sit under the preaching of God's word.[xi]
as we memorize God's word and store it in our hearts.[xii]
As we sing psalms to one another.[xiii]
As we immerse ourselves in the word of God and we grow in obedience to that word, we work out what God is working in us (the writing of his law on our hearts) and we progressively become like Christ. We are being sanctified. When we are fully sanctified, we will be glorified.
Martin B. Blocki has served since 2003 as the Associate Pastor of the Reformed Presbyterian Church of North Hills in Pittsburgh, PA since 2002. Rev. Blocki graduated from Indiana University, Bloomington (BME), Arizona State University (MM), and the Reformed Presbyterian Theological Seminary (MDiv). Martin and his wife, Kathy, have two married sons, one daughter, and four grandchildren.
---