Strange New World Podcast
Dr. Carl Trueman visits from that "other" Alliance podcast (Mortification of Spin) to discuss his latest book: Strange New World: How Thinkers and Activists Redefined Identity and Sparked the Sexual Revolution. More than an abridged version of his 2020 bestseller The Rise and Triumph of the Modern Self, Trueman's new release offers additional insights not explored in the larger work with a more accessible format designed for all readers.
How can an allegiance forged online be "more real" to a young person than the actual community where he lives? When did internal feelings surpass external realities as the way we perceive the world around us? How does technology reinforce that inward focus? For those left wondering how the world arrived at its current state of identity politics, today's conversation will prove most enlightening!
We have a few copies of Strange New World to offer as giveaways, so register to win one! The books are a gift from the publisher Crossway.
The Story of Scripture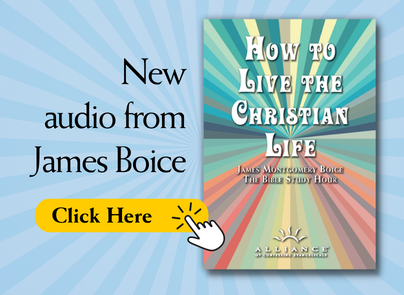 New audio from James Boice
Register for the Philadelphia Conference on Reformed Theology